What are your strengths ? Intelligenthq
Do you really know what your strengths are? People are often insufficiently self-aware and informed enough to really understand what they are good at and how they can use these strengths to succeed in all aspects of their lives. One way to find out is to ask others around you, possibly by using a tool like 360 degree feedback. Another fairly sophisticated technique that is tried and tested is to use Gallup StrengthsFinder tools to help. If you do, you'll be walking a well-trodden path. According to Gallup, to date in excess of 10 million people have used the company's StrengthsFinder tools to understand how they can really excel.
Gallup has had tremendous success with its StrengthsFinder assessments. The organization has more than six books published that help people to hone in on a process of personal development based on reliance on their core strengths. Back in 2007 the organization published a book named "StrengthsFinder 2.0" and at the same time upgraded the assessment it was using. Remarkably, the book was the best selling on Amazon last year, with more than four million copies sold during 2013. It has also published many other books in this area, all focused on StrengthsFinder and how to discover personal strengths to facilitate much greater success in life.
Moving on from just general strengths Gallup has spent more than 10 years trying to pinpoint the precise array of talents that entrepreneurs have, and helping people to identify for themselves whether they too have these strengths. To this end, it generated the so-called "Entrepreneurial StrengthsFinder assessment". The test is based on an assessment of the 10 key factors that Gallup has found are critical for successful entrepreneurship and building successful businesses from scratch.
According to Susan Tardanico (2014) of Forbes, the Gallup StrengthsFinder provides an excellent opportunity to really understand what your strengths are and have the confidence in them to be able to present an impressive image to others. Of course, this is very necessary for entrepreneurs that have to be able to convince others to also have confidence in their abilities.
Even if you are not thinking of starting your own business, Gallup recommends that you take the test. You might be a bit cynical of that. "Of course it does!" you think. "They are making money out of it". But Gallup does have a point. It is true that understanding your strengths is beneficial in a range of different situations. The example that Gallup provides in this case is of a student that may wish to use entrepreneurial talent to undertake a programme of higher education. Of course if you really are not pursuing entrepreneurial activities you might be better off with one of Gallup's other StrengthsFinder products. There is certainly something to be said for it. After all, as Gallup itself explains:
"People who do focus on their strengths every day are six times as likely to be engaged in their jobs. They are more productive too, both individually and in teams. And they are more than three times as likely to say they have an excellent quality of life."
Clearly, understanding one's own strengths is useful in knowing what you can do to always do better in any given situation, and how you can leverage your core strengths to achieve your goals. Indeed, Gallup itself claims that the tool has been invaluable to people working in a variety of different types of roles and industries, such as business executives, managers, salespeople, nurses, teachers, students and even pastors.
The Entrepreneurial StrengthsFinder is not available for free, and you can expect it to set you back $40. It promises to help you understand your level of talent intensity for each of the different entrepreneurial skills that are essential to starting up successful businesses. Gallup might argue, "Can you afford not to understand your entrepreneurial ability?" but nonetheless some may not have the cash to spare right now. In that case there is also the chance to purchase other items such as "Top 5 strengths access" for $9.99. There are also options available for $500 that allow you to coach others in their strengths, if that's your thing.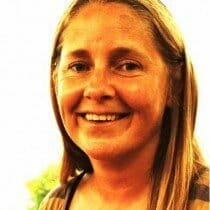 Paula Newton is a business writer, editor and management consultant with extensive experience writing and consulting for both start-ups and long established companies. She has ten years management and leadership experience gained at BSkyB in London and Viva Travel Guides in Quito, Ecuador, giving her a depth of insight into innovation in international business. With an MBA from the University of Hull and many years of experience running her own business consultancy, Paula's background allows her to connect with a diverse range of clients, including cutting edge technology and web-based start-ups but also multinationals in need of assistance. Paula has played a defining role in shaping organizational strategy for a wide range of different organizations, including for-profit, NGOs and charities. Paula has also served on the Board of Directors for the South American Explorers Club in Quito, Ecuador.