Many have been questioning high street banks, and raising concerns about what these institutions have to offer in the current age. A seed of discontent has grown among some which was accelerated as a result of the financial crisis of 2008 and the subsequent worldwide economic recession. Some have arrived at the belief that banks in the UK have a huge challenge in being able to offer current accounts for all in a manner that is profitable for them. One of the challenges is that banks have a lot of expensive legacy technology and extremely high costs, and these are components that are quite difficult to change. According to Ffrees, which takes a new approach to current accounts, the traditional banks are over-dependent on credit products and overdrafts, and this model does not really work unless you happen to be in the top 20% of income earners.
A current account innovation, Ffrees claims to be:
"A new breed of current account with no credit checks or hidden charges."
The organisation states that it is not a bank, but rather it is an UNbank. The company was set up with the end user in mind, and aims to provide a good current account for anyone, providing a fair service, and regardless of a person's financial status or age. The UNbank helps people to manage their money in a way that is more effective and works to help to stop people getting into debt. The way that it achieves this is through a system called "Jam Jars". Jam Jars are an approach that allow account holders to make sure that they always put sufficient money aside for covering bills. They can also be set up to allow people to save. Account holders can set up an unlimited number of Jam Jars. As well as this the organisation offers rewards for using its debit card.
One of the goals of all of this is to help people to not have to use an overdraft. People get into financial trouble and end up going over their overdraft limit, which results in large fines. Ffrees helps people to be more economically responsible. It does not lend any money so it is not constrained regarding who it can offer an account to. There are no credit checks or overdrafts and no unexpected charges. However, you can get a visa debit card, and it is really quick to apply for an account. Ffrees is free to join.
You may be wondering how Ffrees manages to achieve all of this, when the high street banks cannot. The way that it works is that people pay for what they use, when they use it. There are no tricks or hidden fees. On the organisation's website you choose what you are prepared to pay. The more you pay in terms of monthly fees, the less you will pay on transactions. For example, if you opt to pay £10 per month you will have no transaction fees. With this option you get a freebie of 10 free ATM withdrawals per month. If you pay £5 per month you pay nothing for using your UK debit card, but you will pay £0.50 per month on ATM transactions, bank transfers and use of overseas debit card. You can choose a freebie of 10 free ATM withdrawals or free BACS payments out. As you might expect, if you pay no fees per month, you will pay more in transaction fees. For ATM, bank transfer and overseas debit card this works out at £0.75 per transaction, and for UK debit cards you pay £0.15 per transaction. The company does not have a standard fee but if the account is not used for two months it will be subject to a £2 dormancy fee.
According to the organisation, many people (64%) in the UK are unable to save money each month, and so people are worried about their future financial security. Ffrees found that 84% of people are worried about utility bills increases and 40% are worried about retirement. Meanwhile 37% find it hard to deal with their bills and monthly outgoings. Ffrees does go some way to helping to solve that for people with its innovative Jam Jar saving tools and its lower cost service. The new banking model taken is more responsible in helping people to be able to better manage their finances.
As Ffrees puts it, isn't it about time you:
"Unbank and be Ffrees, forever."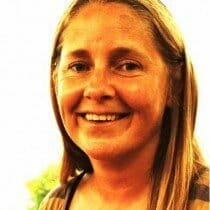 Paula Newton is a business writer, editor and management consultant with extensive experience writing and consulting for both start-ups and long established companies. She has ten years management and leadership experience gained at BSkyB in London and Viva Travel Guides in Quito, Ecuador, giving her a depth of insight into innovation in international business. With an MBA from the University of Hull and many years of experience running her own business consultancy, Paula's background allows her to connect with a diverse range of clients, including cutting edge technology and web-based start-ups but also multinationals in need of assistance. Paula has played a defining role in shaping organizational strategy for a wide range of different organizations, including for-profit, NGOs and charities. Paula has also served on the Board of Directors for the South American Explorers Club in Quito, Ecuador.