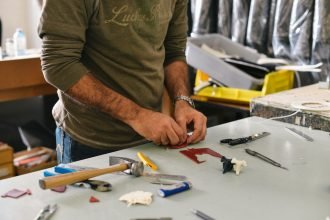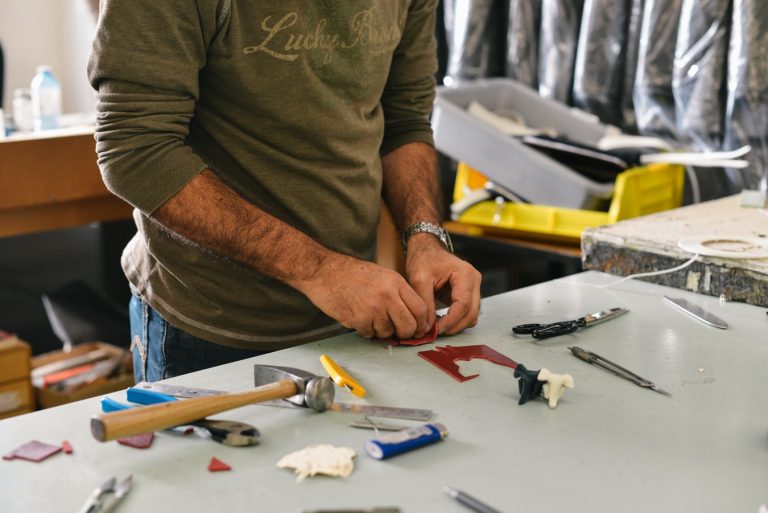 Although the list of reasons why a lot of small businesses fail is fairly long, some mistakes almost seem counterintuitive. For example, it is not uncommon to see companies shut down because they were growing too fast. But the fact that there was unprecedented growth would seem to indicate that everything was going per the plan. So, how does a successful venture lose its footing and fail?
The answer boils down to inappropriate expansion. Those who decide to force growth over organic development usually find out the hard way that doing so is not a great strategy. To understand why, however, consider the following details regarding the basics of scaling as well as some of the best strategies that can help you remain successful.
The Underlying Concepts
Expansions in scope, or scaling, refer to any acts that the business leaders take to grow their project. This can include everything from spending more on marketing to opening new locations. As long as it has something to do with building on to the existing portfolio, it is fair to label it as "scaling." The main reason why people do it is to increase their revenues by reaching more buyers.
After all, if 1,000 customers enjoy using a certain product, thinking that 10,000 would feel the same way is not irrational. Unfortunately, the product's potential is only one of the many variables that go into this process. Some of the other ones include:
› The timing of the expansion.
› Growth budgeting and hiring procedures.
› Back-up plans for unsuccessful scaling.
› Markets that the company wants to target next.
› Number of actively involved competitors.
To maximize the odds of success, Fazt Tech, a prominent manufacturing company based in Georgia that sells high-quality business solutions, advises folks who decide to grow their projects to approach all of the above strategically. Below are some important lessons for those who want to conduct successful expansions based in the benefits of quality control.
Keep Your Emotions Out of the Expansion
If you are feeling ecstatic because your company is constantly hitting its revenue and profit projections, don't let this feeling push you to immediately seek ways to expand. Although doing so could be very attainable, the fact that your decisions are impacted by strong emotions should make you question every judgment call. The same is true for times when your business is not doing well due to local slowdown.
If you are feeling angry because the market in which you operate has suddenly weakened, pursuing expansion to a more active area would not be a rational course of action. On the contrary, it is an emotion-driven decision that could completely undermine your success.
Hire Good Candidates
Whenever you scale, there is a good chance that you will need to increase your workforce. After all, opening new stores requires new managers and low-level staff, and growing your marketing efforts may force you to outsource your advertising to another provider who specializes in a certain region. If that is the case, your level of success will be determined as soon as you hire these individuals.
The right way to approach the venture is to interview multiple candidates, cross-reference their experiences, and analyze your level of comfort with their answers and previous track records. Unless you find someone who stands out from the crowd, do not make the final decision too quickly.
Double-Check Your Safety Margin
Fazt Tech also recommends that, whenever there is an expansion on the horizon, you double-check your safety margins. More precisely, analyze how much wiggle room your company has in case things do not go as planned. Will losing everything that you invest in this project affect you adversely? If so, you are probably putting too much money into the expansion while having a low or non-existent safety margin. If the scaling is nothing more than a minor percentage of your overall expenditures, which means that it will not materially affect you, the risk of negative long-term effects is a lot lower.
Do Not Take on More Debt
Since most businessmen and women take out loans to start their companies, a lot of people are under the impression that one must do the same when growing. On the contrary, growth that requires you to take out more debt is the most obvious indication that you are scaling prematurely. Burying your company in liabilities diminishes its net worth and ties a lot of its cash flow and profits for a long time.
Regardless of how favorable the terms of the offer might be, you should always decline additional debt. The mere fact that you are forced to seek capital from others is a great sign that your company has not achieved the necessary financial freedom anyway.
Never Use Scaling as a Response to a Competitor
Once your business takes off and customers multiply daily, you will probably see someone try and copy whatever you are doing. A lot of those types of operations, however, will take place somewhere else as entrepreneurs seldom copy others in the same exact market. A good example would be a proprietor who sees a company that thrives in California and chooses to bring that same concept to the East Coast, per se.
Naturally, your first response is going to be based on dissatisfaction arising from the fact that someone is ripping you off. Next, you may start flirting with the idea of scaling to those markets yourself just to undermine their efforts. In reality, though, you should not do anything along these lines. Besides exposing yourself to risk due to an emotional decision, you are also reacting way too early. Waiting to see if they even survive in their market would be a much better response as you could use their downfall as a lesson to stay far away from those areas.
This is an article provided by our partners network. It does not reflect the views or opinions of our editorial team and management.
Contributed content

Founder Dinis Guarda
IntelligentHQ Your New Business Network.
IntelligentHQ is a Business network and an expert source for finance, capital markets and intelligence for thousands of global business professionals, startups, and companies.
We exist at the point of intersection between technology, social media, finance and innovation.
IntelligentHQ leverages innovation and scale of social digital technology, analytics, news and distribution to create an unparalleled, full digital medium and social business network spectrum.
IntelligentHQ is working hard, to become a trusted, and indispensable source of business news and analytics, within financial services and its associated supply chains and ecosystems.