Earlier this year, when it was first touted, there were complaints from Facebook users regarding the practice of promoted posts. People were enraged that they had to start paying to reach fans of their pages—fans they had put time into targeting, getting to join, and cultivating. One of the key things of social media marketing is that the dynamics are always changing. This is true for the layout and options as well as what shows in peoples' feeds. With all the posts from other pages, games, friends, etc., many users were not seeing posts from pages they subscribed to in their feeds before. The promoted posts gave businesses an option to more prominently display their posts on the fans' feeds.
This is Mashable's view on the Facebook initiative:
"Facebook's Promoted Posts — in tandem with your consistent and well-executed content will help you grow your reach. Hypothetically, more reach should drive more engagement with your business, thereby developing brand affinity. While more Facebook fans doesn't necessarily correlate with more revenue, a recent Syncapse study shows that a Facebook fan is worth $174, based on product spending, brand loyalty, propensity to recommend, media value, cost of acquisition and brand affinity. But having the right fans is important, and Promoted Posts let you tailor and target your content so your money isn't wasted".
The promoted posts can be useful, especially when launching a product, having a sale, or making some other big push forward. However, there is a lot to know about Facebook promoted posts and these bits of information should help companies that are considering investing in this new marketing tactic.
I see more value personally, with the soon to be made widely available, feature of  Embedded Posts, a social plugin that lets you easily add public posts from Facebook to your blog or web site. Embedded Posts display just like they do on Facebook, with the ability to show pictures, videos, hashtags, and other content. If you are good with content marketing and SEO, then the possibilities are endless.
There is a definitive shelf life on promoted posts. Posts that a company would like to spend the money to promote must be less than 3 days old. After that, the option to promote the post will be removed. There used to be a button on the lower right corner that said "Promote Post." Now, users should look for a button that says "Boost Post." It also used to be possible for individuals to promote their posts, but that seems to have been removed.
Facebook page admins can stop the promotions on a post by clicking on the promote or boost button again and then selecting the gear icon in the lower left hand corner to "stop promotion." So, once it is set, it does not mean you cannot change your mind.
Promoted posts come with their own analytics. This will include the number of Facebook users that have been reached as well as the budget spent. The analytics will also provide you with information as to when the promotion ended.
One cool thing it will show you is the activity, which includes the number of post likes, offers claimed, comments, link clicks, and videos played. This automates a piece of the analytics that should be done on all marketing. The post analytics will also show the total reach in terms of organic, viral, and paid as to how people were reached.
Promoted posts on Facebook can be used to boost engagement. They can also help to announce special offers, especially those exclusive to Facebook.
There is certainly some trial and error with the new options for many local businesses using the internet for local search marketing, but established marketing companies have been working diligently to provide the most cost efficient and effective results through Facebook and other online marketing tools. So what's the bottom line? Promoted posts are effective at reaching a new audience and at expanding your audience. They are also effective for small businesses. Direct advertising is extremely convenient for businesses who want to target  niche markes. Promoted posts are definitely a good idea for business of all sizes.
source – Socialable
image credit: Facebook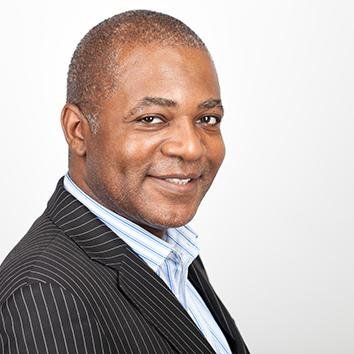 Hayden Richards is Contributor of IntelligentHQ. He specialises in finance, trading, investment, and technology, with expertise in both buy-side, sell-side. Contributing and advising various global corporations, Hayden is a thought leader, researching on global regulatory subjects, digital, social media strategies and new trends for Businesses, Capital Markets and Financial Services.
Aside from the articles, interviews and content he writes for IntelligentHQ, Hayden is also a content curator for capital markets, analytic platforms and business industry emerging trends. An avid new media explorer Hayden is driven by a passion for business development, innovation, social business, Tech Trading, payments and eCommerce. A native Trinidadian, Hayden is also a veteran, having served with the Royal Air Force Reserves for the past 10 years.
Follow Hayden on Twitter @HaydenARichards, linkedin.com/haydenhrichards and http://www.scoop.it/u/hayden-richards