Facebook has made a bold move and partnered with Irish bookmaker Paddy Power, who will launch an application allowing users in the U.K. to place real-money bets on sporting events such as horse races and soccer matches. The move follows Facebook's controversial decision to allow some users to play Las Vegas-style games in pursuit of cash jackpots. "This is the first deal of its kind and it is as yet an unproven opportunity," said analyst Gavin Kelleher. If this partnership proves to be uncontroversial and profitable, we could see more deals of this type in the future. Do you think Facebook should go down this road?
The Irish Independant writes:
"The move will be eagerly eyed by companies that have yet to find real ways to capitalise on Facebook. "This is the first deal of its kind and it is as yet an unproven opportunity," said analyst Gavin Kelleher at Goodbody Stockbrokers. He said he didn't expect it to be material for Paddy Power from a financial point of view this year, but said the deal underlined the strength of its relationship with Facebook.
Paddy Power already closely monitors sites such as Facebook and Twitter to determine how much it's being talked about by consumers and to determine how effective marketing campaigns are"..
The app was created by Paddy Power's games development team based in Bulgaria. The Daily Mail reports
"It will only be available in the UK, where gaming laws are more relaxed than in the US. Both companies claim they have rigorous safeguards to prevent minors from accessing the game, and Facebook insists adverts for the game cannot be viewed by anyone under 18. But critics and campaign groups have raised concerns that children could still access the online gambling pages, either by lying about their age or using a parent's credit card. Research by the Gambling Commission in 2008 found that almost one million children had 'gambling problems', and said that a 'high proportion of children and young people gambled'".
Paddy's foray into Facebook shouldn't surprise anyone. The bookmaker is already one of the most ardent proponents of social media. It's Facebook page already has close to 1 million Likes and its Twitter account already has 174,802 followers. It also a good listening company, it makes a concerted effort to  monitor social media sites to see how much the company is being talked about, especially after it partakes in one of those aforementioned unconventional marketing campaigns. Now that it's devised a model of offering "real money" sports betting on Facebook, it looks like Paddy Power is currently in the process of futher extending its huge audience reach.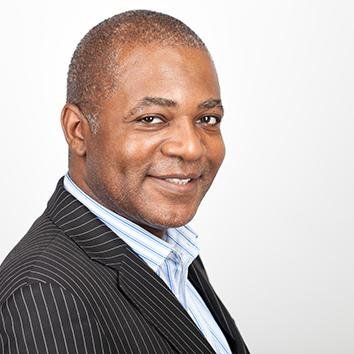 Hayden Richards is Contributor of IntelligentHQ. He specialises in finance, trading, investment, and technology, with expertise in both buy-side, sell-side. Contributing and advising various global corporations, Hayden is a thought leader, researching on global regulatory subjects, digital, social media strategies and new trends for Businesses, Capital Markets and Financial Services.
Aside from the articles, interviews and content he writes for IntelligentHQ, Hayden is also a content curator for capital markets, analytic platforms and business industry emerging trends. An avid new media explorer Hayden is driven by a passion for business development, innovation, social business, Tech Trading, payments and eCommerce. A native Trinidadian, Hayden is also a veteran, having served with the Royal Air Force Reserves for the past 10 years.
Follow Hayden on Twitter @HaydenARichards, linkedin.com/haydenhrichards and http://www.scoop.it/u/hayden-richards