Its been a rocky week of sorts for Facebook in the press, since they were recently forced to compensate 614,000 Facebook users whose personal details appeared in ads on the site without their permission. Some privacy organisations will also be compensated in the payout as well. The $20m payout was approved by a US court, following a class action filed against Facebook, back in 2011 concerning its sponsored stories. Facebook has welcomed the end to the protracted lawsuit. "We are pleased that the settlement has received final approval," a Facebook spokesperson said in a statement.
So how do you regain the confidence of businesses if you are being hit with high profile privacy lawsuits? Facebook has announced that they've updated their Pages Terms, in order to make it easier for businesses to administer promotions on their Facebook Page. The change should make it even easier for small firms to help build awareness for their business using their Facebook Page through using Facebook competitions as part of a content marketing plan.
Previously, companies could only host contests and promotions through authorized means, and for small and medium-sized businesses, this often meant a high cost barrier. The updated terms state that Facebook no longer requires the use of a third-party application in order to run promotions. Businesses can choose to run promotions directly on their Timeline or using a custom app from a third-party application such as ShortStack.
According to an official blog post:
"We've removed the requirement that promotions on Facebook only be administered through apps. Now, promotions may be administered on Page Timelines and in apps on Facebook. For example, businesses can now:
Collect entries by having users post on the Page or comment/like a Page post
Collect entries by having users message the Page
Utilize likes as a voting mechanism
As before, however, businesses cannot administer promotions on personal Timelines".
"This change will be helpful for small business owners, making it easier for them to host promotions," said Jim Belosic, CEO, ShortStack. "Is this the end of apps? No… because when you have a large following, getting Facebook Likes and Comments is only the first step. Savvy marketers know that the real work is done when you collect and leverage data for ongoing promotions and marketing efforts and apps make that possible. We're excited for these changes because it's an opportunity for us to make platform updates to further accommodate businesses on Facebook."
In Facebook's announcement of their changes they encourage brands to continue to use custom apps to run promotions stating, "creating a promotion with an app on Facebook allows a Page to create a more personalized experience, more in line with your branding strategy. Apps provide more space and flexibility for content than Page posts alone. Promotions run through apps can collect data in a secure, structured way that may be appealing to advertisers, particularly larger brands."
Currently there are more than 50 million Facebook Pages. With a majority of businesses joining Facebook in hopes of establishing an online presence, improving customer loyalty and increasing sales, custom Facebook apps are the easiest way to get more Fans, more visibility and more engagement.
Businesses turn to third-party apps, such as ShortStack, that provide a platform to build custom Facebook Page apps that are are fully functional on desktop and mobile devices. ShortStack delivers these services through a do-it-yourself platform consisting of more than 40 tools, 80+ templates plus an extensive library of support documents, videos, references, and an email support system.
A Facebook representative has told media site Mashable, that the new promotions policy "makes it even easier for smaller businesses to help build awareness for a new product, promote the opening of a new location, sell inventory or advance other business objectives."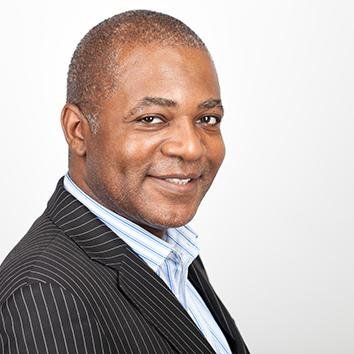 Hayden Richards is Contributor of IntelligentHQ. He specialises in finance, trading, investment, and technology, with expertise in both buy-side, sell-side. Contributing and advising various global corporations, Hayden is a thought leader, researching on global regulatory subjects, digital, social media strategies and new trends for Businesses, Capital Markets and Financial Services.
Aside from the articles, interviews and content he writes for IntelligentHQ, Hayden is also a content curator for capital markets, analytic platforms and business industry emerging trends. An avid new media explorer Hayden is driven by a passion for business development, innovation, social business, Tech Trading, payments and eCommerce. A native Trinidadian, Hayden is also a veteran, having served with the Royal Air Force Reserves for the past 10 years.
Follow Hayden on Twitter @HaydenARichards, linkedin.com/haydenhrichards and http://www.scoop.it/u/hayden-richards