Facebook has been very busy these last few months, fresh from unveiling Facebook Home, the social network has been  preparing for the implementation of in-stream video ads. The idea is that brands, could place video ads in users' news feeds as soon as July, according to media reports. The ads will likely be 15-second auto-playing units, muted by default. Facebook will likely charge about $20 per 1,000 video views, and analysts say the units could generate revenues of $4 million a day by the end of 2013. All of this may pale in comparison, to the fact that Facebook appear to be close to making another billion-dollar acquisition in an attempt to solidy its mobile efforts, that started with Facebook home. 
Both Reuters and Techcrunch are reporting on the potential 'Waze' deal, which would be Facebook's largest acquisition, would give the social networking company a mapping service and allow it to go head to head with Google and Apple . This information was apparantely gleaned from Israeli media outlets. According to Techcrunch:
"We have been digging too and have picked up confirmation from a source that both sides have privately confirmed that the deal is happening, and that the pricing reported first by the Calcalist is accurate. The main issue right now, the source said, is whether to keep Waze in Israel or take it to the U.S., as Facebook did with two previous Israel acqusitions. Those were of feature phone interface developer Snaptu (bought for up to $70 million in March 2011) and facial recognition specialist Face.com" (bought in June 2012 for $50-60 million).
So what is Waze? The app is a free social traffic, navigation and gas app that uses real-time road reports from drivers nearby to improve your daily commute. It won kudos for best overall Mobile App in the 2013 Global Mobile Awards. Some of the founders include  Ehud Shabtai and Amir Shinar. The idea of 'outsmarting traffic' together is an interesting one, especially as maps and navigation services have become  key assets for technology companies as consumers increasingly adopt smartphones and tablets. By connecting drivers to one another, and helping people create local driving communities that work together to improve the quality of everyone's daily driving could be a great time saver. I can definitely see all of this dovetailing nicely when google glass becomes mainstream.
After typing in their destination address, users just drive with the app open on their phone to passively contribute traffic and other road data, but they can also take a more active role by sharing road reports on accidents, police traps, or any other hazards along the way, helping to give other users in the area a 'heads-up' about what's to come. In addition to the local communities of drivers using the app, Waze is also home to an active community of online map editors who ensure that the data in their areas is as up-to-date as possible.
Israeli site Calcalist says Due diligence between Waze and Facebook had begun after a term sheet was signed. Waze has 47 million users, and has raised $67 million in funding to date from firms including Kleiner Perkins Caufield & Byers, Blue Run Ventures and semiconductor company Qualcomm Inc. Strategically, Waze has established a presence in New York City with an office on Madison Avenue, just blocks away from the New York offices of Twitter and Facebook. Tova Cohen from reuters reports this is potentially Facebook's third acquisition in Israel. "It bought Snaptu in 2011 for $70 million and Face.com in 2012 for $60 million. Shares of Facebook were up 1.1 percent, or 30 cents, at $27.42 in afternoon trading on last week." In 2012, in the run up to its IPO, Facebook bought photo-sharing app Instagram for $1 billion (£642 million). Similar to the Instagram deal, the offer for Waze is reportedly made up of a mix of cash and Facebook stocks.
Image credit: Waze
CEO Noam Bardin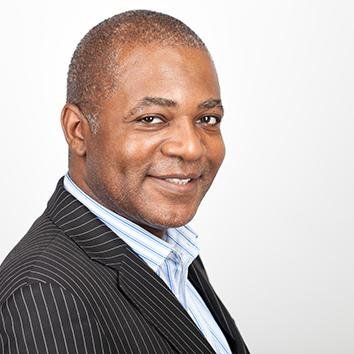 Hayden Richards is Contributor of IntelligentHQ. He specialises in finance, trading, investment, and technology, with expertise in both buy-side, sell-side. Contributing and advising various global corporations, Hayden is a thought leader, researching on global regulatory subjects, digital, social media strategies and new trends for Businesses, Capital Markets and Financial Services.
Aside from the articles, interviews and content he writes for IntelligentHQ, Hayden is also a content curator for capital markets, analytic platforms and business industry emerging trends. An avid new media explorer Hayden is driven by a passion for business development, innovation, social business, Tech Trading, payments and eCommerce. A native Trinidadian, Hayden is also a veteran, having served with the Royal Air Force Reserves for the past 10 years.
Follow Hayden on Twitter @HaydenARichards, linkedin.com/haydenhrichards and http://www.scoop.it/u/hayden-richards