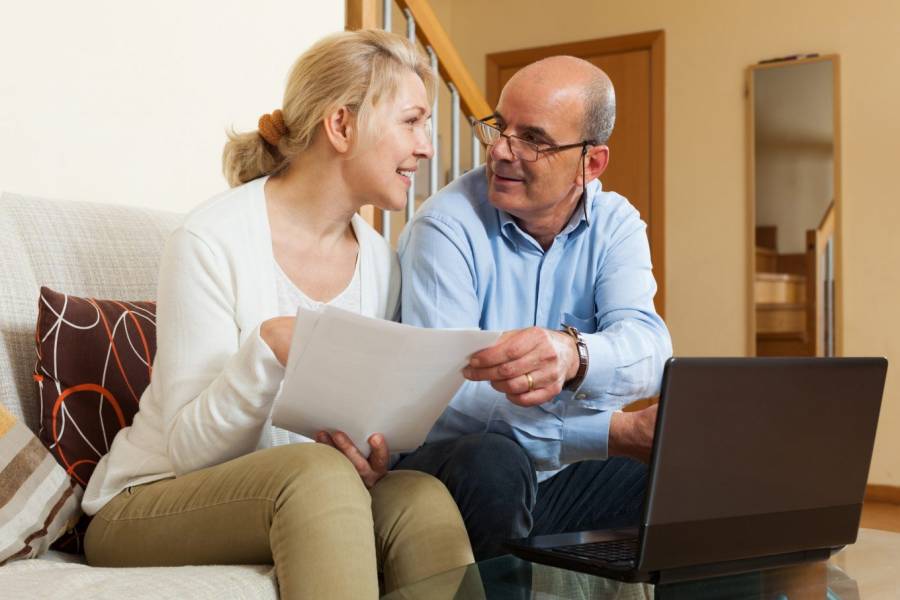 To start off, yes, you can buy burial or final expense insurance for your parents. This article covers everything you need to know about them – how these policies work, how to go about the process and even how to find the best one for your parents.  We know how tough it is to grieve the loss of a loved one, but it can be equally as hard to come up with the funds to cover funeral expenses if there's no type of burial insurance in place.
Can children buy final expense or burial insurance for their parents?
It's not uncommon for children to buy final expense or burial insurance for their parents because these expenses often exceed $10,000. In order to buy such a policy, you need their consent and signature on the application. However, you can be the policy's owner, payer and even the beneficiary.  When working with an agent, please simply let them know of your unique situation.  Obtaining life insurance on your parents is a pretty common reason for taking out life insurance coverage.
How do burial insurance policies work?
Robert Schmidt of Burial Insurance Pro states "Such policies are small versions of whole-life insurance policies that offer small coverage in the range of $2,000 to $40,000. They don't require any physical exams and come with affordable premiums. Health issues are factored in as a part of the qualification process."
When the parent passes away, the insurer pays out the death benefit as a tax-free amount to cover for burial and other expenses while the leftover amount remains with the beneficiary.
Some of the important features to note about burial insurance policies are:
The premiums are fixed throughout the lifetime
The coverage is guaranteed and cannot be subject to cancellation
The coverage value is guaranteed to never decrease
There's no age limit or expiry for the coverage
The policy accrues cash value over time and you can borrow from it
When it comes to burial policies – this is the whole truth. There's no fine print or hidden clause of concern or worry.
Also keep in mind that 'burial insurance', 'funeral insurance' and 'final expense insurance' are one and the same.  The main purpose of the policies is to address covering the expenses of a funeral.
Requirements for Burial Insurance
Like other life insurance policies, burial insurance also has the same rules and guidelines. In order to buy such a policy, you will need to satisfy some requirements. The good news is, unlike other policies, burial insurance policy requirements are relatively simple and come with little to no issues.
Insurable Interest
In simple words, you need to prove your insurable interest, i.e., that you would suffer a financial loss in the event of your parent passing away. Fortunately, this requirement is actually simply satisfied by the obvious fact that you're your parent's child. No insurer will raise questions for evidence about insurable interest in case of burial insurance for a parent.
In all likelihood, you will be left with at least $10,000 in final expenses and that's sufficient proof that you will be subject to financial loss upon your parent's death.
Consent to a medical history review
Insurers will need to assess the health of your parents in order to determine their eligibility. You can be rest assured though that they will not have to go through a medical or physical examination.
For the assessment, they will be required to fill out a questionnaire and give consent to the insurer to review their medical history. This consent will have to be theirs and not yours. It is your parents who will have to authorize the insurer to go through their protected health information.
What if your parents don't give consent?
Unfortunately, without your parents' consent to review their medical history, you will not be able to buy a burial life insurance policy for them.
In such a situation, your only option is to buy a guaranteed issue policy. The process for this policy doesn't include a medical underwriting at all. Anyone can just buy this policy provided they satisfy the age requirement.
The problem with guaranteed issue insurance policies is that:
No death benefit is paid out within 2 years of the policy purchase
They cost a lot more than burial insurance
It's obvious that you would avoid this option if you could. It makes sense to try your best to get coverage through a final expense insurance instead.
Let's hope that your parents aren't against the insurer reviewing their medical history for it will mean you pay much lower premium rates and they get immediate coverage.
If they're against it, perhaps a guaranteed issue policy is the only option you have.
Does burial insurance cover parents who are 80+ years of age?
Yes, you can cover your parents even if they're older than 85. There are a number of insurers who offer such coverage immediately after you buy the policy, without a waiting period. However, they will have to qualify for coverage based on their medical history.  Many insurance companies such as AETNA, Mutual of Omaha, Lincoln Heritage, and Senior Life Insurance company may consider people over the age of 80.  It's always a wise decision to compare quotes from various companies.
Why should you buy burial insurance for your parents?
A survey by Go Ranking Rates in 2016 reveals that around 72% Americans above 65 years of age have savings less than $5000. Funerals cost way more than that today.
As a result, when a loved one passes away, family members often get into a difficult situation while grieving their loss and having to figure out the financial expenses of the funeral.
It's sensible to buy a burial insurance policy for your parents to avoid being in such a situation. Nobody wants to be stuck with a massive funeral bill of $7000-10000, especially at a difficult time like losing their loved one.
Even if sounds grim, it's always better to be prepared beforehand.
How much does a funeral cost?
Everybody knows that funerals are expensive. In fact, it is one of the largest expenses you can face in your lifetime.
It doesn't help that the cost of funerals also rises like that of any other service or product in the market. From 2009 to 2012, the cost of a funeral rose from $6,560 to $7,045 – a 7.4% rise in just a matter of three years!
Currently, the cost of a funeral can range between $7,000 and $10,000 depending on the type of service you choose. There's a good chance you'll want to do the best to honor your departed loved one.
Finding the best burial insurance policy for your parents
If you've decided to get coverage for the inevitable, it only makes sense to buy the policy as soon as you can. There's no point delaying as there's no better time than now because life insurance premiums are determined by your age at time of application.
Your parents' health plays a main role in deciding whether or not they qualify. With more time, their health is likely going to deteriorate
If their health gets worse while you wait, you'll have to pay a lot more and even go through a waiting period to obtain coverage.
So if you're ready to get started now, here's what to look for while buying your parents' burial policy:
The insurer should be financially stable with a minimum of A rating with A.M.
The premiums charged should be comparatively less than what other insurers charge for the same coverage
The insurer should provide maximum coverage immediately
It's best to seek the help of a professional financial consultant in these matters. While looking for the right one, consider the following:
The consultant should specialize in burial insurance
They should represent a minimum of 10 different insurers
If you've decided to seek consultation,  there are many places across the internet that can assist. They can guide you through the entire process and help you obtain coverage for your parents in the smoothest manner possible.

Founder Dinis Guarda
IntelligentHQ Your New Business Network.
IntelligentHQ is a Business network and an expert source for finance, capital markets and intelligence for thousands of global business professionals, startups, and companies.
We exist at the point of intersection between technology, social media, finance and innovation.
IntelligentHQ leverages innovation and scale of social digital technology, analytics, news and distribution to create an unparalleled, full digital medium and social business network spectrum.
IntelligentHQ is working hard, to become a trusted, and indispensable source of business news and analytics, within financial services and its associated supply chains and ecosystems.