Europe's 50 "hottest" FinTech businesses. Intelligenthq
Some businesses are really outstanding movers and shakers, driving industry and business forward to exciting all-new heights. In February 2014, the top 50 FinTech businesses in Europe were revealed. For those wondering what "FinTech" is, it is defined as being the businesses that "look to redefine the future of financial services based on their potential for innovation and turnover" – as explained by Megan Dunsby of Startups.co.uk (2014). Megan explains that the list of 50 was narrowed down by reviewing 200 companies in the FinTech sector. Judges on the panel included Debu Purkayastha of Google and Alex Macpherson of Octopus Ventures, among others. The top ten companies are now examined in closer detail.
Ranked at position number one on the list was Abundance. This is a company with a very interesting concept based on the idea of allowing people to lend money in amounts as low as £5 to drive renewable energy projects forward in the UK. Investors on the site buy a Debenture and lend money to an Energy Project. As a result they can get a percentage of the revenue or profit that is achieved through energy creation produced by the project. The clear potential for renewable energy as a result of this is clear.
In second place was innovative Accept Email. This organisation has developed a simple approach for electronic billing and payment using email. This means that there is a simple three click process to deliver payments, and the approach lowers the cost of billing. The applications for this are potentially enormous, and it is clear to see why this organisation was chosen.
Third spot was occupied by BehavioSec. This company's work is in the area of security, offering improved authentication but based on the traditional approach of username, password and pin. Through its technology the user experience is not negatively impacted and neither is privacy, but security is enhanced at the same time without expensive hardware needing to be purchased. Given the increasing network security attacks that face businesses, this also has huge potential.
Europe's 50 "hottest" FinTech businesses
In fourth place, Blue Speck Financial got noticed in particular for launching a service in October 2012 called "yourwealth.co.uk" which focuses on the ability of customers to gain access to the right financial information that they need as well as the right advice or product. They are also about to launch IndependentFinancialAdvisor.co.uk which will connect customers to financial advisors.
Fifth spot was taken by Borro, a company that allows individuals to be able to unlock the value from their personal assets to be able to get access to funds quickly and easily. Meanwhlie, position number six was awarded to Bottomline Technologies which markets and provides electronic payment, invoice and document automation solutions to financial institutions, banks and corporations all over the world. Brady was placed in position number seven. This company is a global provider of trading and risk management software to global commodity markets. Their solutions help organisations and individuals to better manage commodity transactions.
Further down in the top ten, position eight was taken by Credit Agricole Apps. While this company is not new and has been a retail bank leader in Europe with more than 11,000 branches, it is noteworthy in particular because it releases and updates apps which help with the business of finance. Interesting examples include social apps, displays of account information and apps for those that are visually impaired. In ninth place was Calastone which operates in the mutual fund industry helping with cross-border transactions while maintaining independence. Customers are assisted in reducing costs by this company, and efficiencies are offered at all stages of mutual fund trading. Finally, rounding out the top 10, in tenth position was Clear2Pay, a company that helps with providing secure, timely and streamlined payments processing.
The full list of companies recognised by FinTech 2014 as the "hottest" in Europe, is as follows:
Abundance
Accept Email
Behavio Sec
BlueSpeck Financial
Borro
Bottomline Technologies
Brady
Credit Agricole Apps
Calaston
Clear2Pay
Digital Shadows
Dovetail Systems
Duedil
eToro
Etronica
Expense Magic
Fidor Bank
Five Degrees
Fitnetix
Free Agent
Funding Circle
GoCardless
Help my Cash
Holvi
Iwoca
ixaris
Klarna
Lemonway
Linedata
MBank
Meniga
Merit Software
Nagra ID
Nutmeg
Open Gamma
Openvoice
Paymill
Pensions First
Perseus Telecom
Pingit
Seedrs
Smartstream
Sushi.io
Synerscope
TBricks
The Currency Cloud
Thunderhead
Transferwise
Wonga
Zopa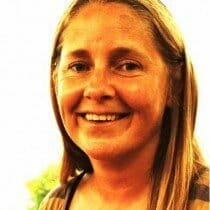 Paula Newton is a business writer, editor and management consultant with extensive experience writing and consulting for both start-ups and long established companies. She has ten years management and leadership experience gained at BSkyB in London and Viva Travel Guides in Quito, Ecuador, giving her a depth of insight into innovation in international business. With an MBA from the University of Hull and many years of experience running her own business consultancy, Paula's background allows her to connect with a diverse range of clients, including cutting edge technology and web-based start-ups but also multinationals in need of assistance. Paula has played a defining role in shaping organizational strategy for a wide range of different organizations, including for-profit, NGOs and charities. Paula has also served on the Board of Directors for the South American Explorers Club in Quito, Ecuador.