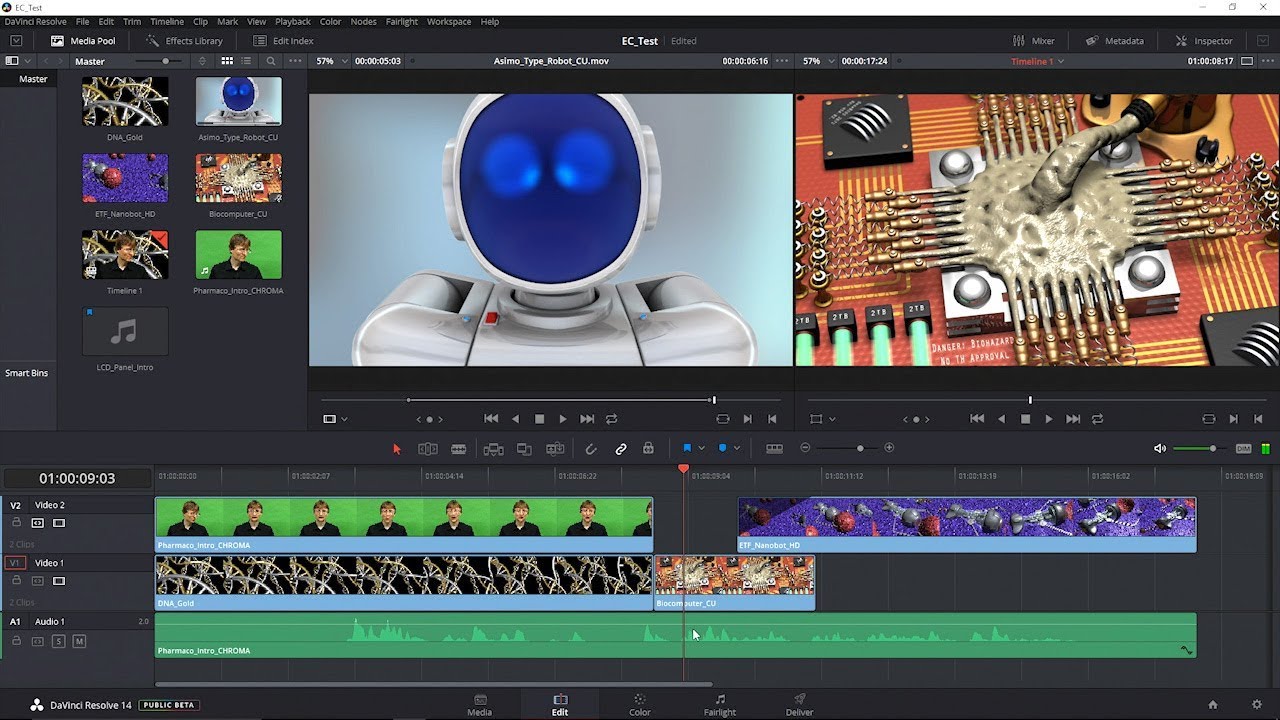 Artificial intelligence or AI applies to a machine that can mimic actions like a human by analyzing the data. Machines are programmed to learn from data so that they can solve complex problems. Every sector and industry has benefited from AI. Another area where AI is evolving to be a handy tool is video editing.
AI in video editing is at an early stage. It has the potential to revolutionize the video editing field completely. Video editing is a time-consuming task that is traditionally performed by professional editors. With video editors like InVideo employing AI for video editing, that is about to change. Now, you can edit videos easily with modern video editors that are using AI.
The following points will elaborate on the role of AI in video editing in 2020:
Curating video footage
You have to sift through a lot of video footage to develop a professional-looking video. Even a simple scene like characters talking to each other, the director may ask to take many shots with multiple camera angles. You create a single coherent shot by skillfully adding and editing different film footage. It takes more than three hours to make a one-minute video through this process. With AI, you can shorten the three-hour process to three minutes.
Machines can be programmed to select the best shots from the footage already shot. IBM and 20th Century Fox had partnered up to create the trailer for 'Morgan' with the help of AI. The machine was programmed with a lot of great trailers. It then learned from the footage and selected the ten best shots from the film footage. These ten shots were edited to create a fantastic looking trailer.
The potential of AI is limitless. It continually learns from data to do its functions. You can program machines with the footage you desire, and it will replicate the feel and tone of the footage perfectly in the end product.
Intelligent editing tools
Machines can make video edits like color correction, image stabilization, visual effects, and other vital edits. Software like Adobe's sensei is employing these editing tools for a better and efficient video editing experience. Usually, video editing is an intensive computer process that takes a lot of time. This software has massively reduced the time it takes for the computer to finish, given editing footage.
Software like Adobe Premiere Pro CC automates repetitive and mundane video editing tasks. This gives ample free time. You can use the time for creative tasks. The software also has an automatic audio tool that lowers the background music volume to match the scene. It manages the bass, timbre, tone, and other audio aspects to provide the best audio that goes with the video. You can take the software's help for automating color correction, match skin tone, control the music to go with the shot, and many other functions. Adobe has set the stage correctly for AI in video editing.
Using AI for video marketing
AI is ready to revamp video marketing completely. It takes a lot of time to edit videos to give them a professional feel. Brands are always on their feet to put out videos reacting to world affairs. There is a limitation to how fast you can edit a video. On the other hand, AI can edit videos very quickly. This method is productive, efficient, and time-saving.
Brands can use AI to put together a bite-sized clip from lots of video footage; this move can be a game-changer. Similar bite-sized clips can be the instruction manual for the AI when editing videos. AI can edit a short video in no time. Brands can quickly put out videos reacting to world affairs, breaking news, or even Moment Marketing. Also platforms such as Instagram or Facebook are being used to reach a huge viewer base, through video ads and shows, to learn more about how facebook ads works click here. This will give them an edge over their competitors.
Moment marketing is a type of marketing that is all about creating connections between an offline experience and an online experience. You can make connections between offline experiences like the Superbowl, the US elections, etc. and users' online experience. To do that, you have to be ready and quick. AI can quickly process video footage and help you in creating a bite-sized clip that connects the user, your brand, and an offline event.
Creating high impact vlogs and YouTube videos
There are many software out there like Quickstories that use AI to create high impact videos. You can automatically sync footage from GoPro to the device and start editing the footage. Using advanced learning algorithms, sensors, etc. to select the best shots and splices them together to create short, impactful videos. It also suggests music to go with the footage. This AI tool can help Moto vloggers, YouTubers, TikTokers, etc. create high-quality videos seamlessly.
Software like Magisto takes this approach a bit further. You can use the software using AI to transform footage and photos into well-crafted videos that have a professional feel. It also has a feature where you automatically lower the background music when the characters are conversing: leveraging AI, this softwares is making the lives of content creators easier.
Animated videos
With video editing tools you can create animated videos on the go. You upload your text or script for the video. The AI then automatically creates a storyboard using algorithms. You can select media assets that best goes with the footage. Using the software, you can insert a voice over for the video. You can then tweak the rough outlines of the video and make changes to provide a finishing touch to the video. This software drastically reduces time and edits videos flawlessly.
AI has considerably changed things for the better, mainly for how analytics is being performed now-a-days, to analyse the reach of your content such as video, poster, image, ads. With technology getting better every day, you can edit video footage quickly and seamlessly. You can use AI to perform repetitive tasks while you can focus on creative tasks. Adobe Sensei has shown that AI can creatively edit videos. It is possible in the future that we may see the quick creation of videos entirely edited using AI.
This is an article provided by our partners' network. It does not reflect the views or opinions of our editorial team and management.

Founder Dinis Guarda
IntelligentHQ Your New Business Network.
IntelligentHQ is a Business network and an expert source for finance, capital markets and intelligence for thousands of global business professionals, startups, and companies.
We exist at the point of intersection between technology, social media, finance and innovation.
IntelligentHQ leverages innovation and scale of social digital technology, analytics, news and distribution to create an unparalleled, full digital medium and social business network spectrum.
IntelligentHQ is working hard, to become a trusted, and indispensable source of business news and analytics, within financial services and its associated supply chains and ecosystems.