"Out-educate today, out-compete tomorrow". Twenty years on and this 2008 pithy slogan, invented by speech-writer Jon Favreau for President Barack Hussein Obama, could still be the rallying cry for all emerging markets across all over the world. We are living in a time of 4th Industrial Revolution, so what should a revolutionary education system actually look like? Perhaps, Blockchain, Artificial Intelligence (AI) and other current buzzword technologies can help to provide the answer? Perhaps.
First, one should look a little closer at that President Obama speech entitled: 'What's possible for our children'. It was delivered to an audience and teachers and children at Mapleton Expeditionary School in Thornton, Colorado, not far from Denver:
"At this defining moment in our history, they've [children] never needed that chance more. In a world where good jobs can be located anywhere there's an Internet connection— where a child in Denver is competing with children in Beijing and Bangalore — the most valuable skill you can sell is your knowledge. Education is the currency of the Information Age, no longer just a pathway to opportunity and success but a prerequisite. There simply aren't as many jobs today that can support a family where only a high school degree is required. And if you don't have that degree, there are even fewer jobs available that can keep you out of poverty.
In this kind of economy, countries who out-educate us today will out-compete us tomorrow. Already, China is graduating eight times as many engineers as we are. By 12th grade, our children score lower on math and science tests than most other kids in the world. And we now have one of the highest high school dropout rates of any industrialized nation in the world. In fact, if the more than 16,000 Colorado students who dropped out of high school last year had only finished, the economy in this state would have seen an additional $4.1 billion in wages over these students' lifetimes.''
This Obama speech took place near the end of a tough campaign with Hillary Clinton for the Democratic party nomination. A week later Clinton dropped out of the race. And Colorado, a Republican Red State since 1992, was turned Democrat blue by Obama, the candidate who brought hope to the 2008 US primary elections. Choosing China as a main comparison point is still pertinent and according to the OECD it is likely that the Chinese economy will overtake the US one within the next decade. However, other ASEAN economies are also booming including Malaysia. And the new era of President Trump protectionism means that emerging economies need to be more competitive than ever before.
Why is the current education system not fit for [current] purpose?
It was noted by Nicholas Negroponte, when he co-founded MIT Medialab in 1985, that the current education system was outdated. He used a clever comparison comparing a time travelling surgeon to a teacher. The former would be lost: New instruments, theatre, drugs. The latter would be fine: Rows of chairs, blackboard (or whiteboard), standing at the front. Later the Negroponte 'One Laptop Per Child' project in partnership with the United Nations would attempt to address the issue and gained widespread adoption.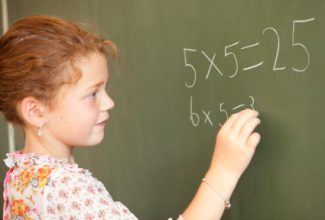 Sir Ken Robinson, the education expert, meanwhile has a similar discourse in his series of books and influential speeches but highlights the roots of the current education systems which worked for the first industrial revolution but have never quite kept up ever since, as socio-economics has transformed society. The Robinson video presentation 'Do schools kill creativity?' is the most watched TED talk ever and suggests the pivotal role of culture and creativity within economic development.
Meanwhile, Robinson's peer Sugata Mitra goes further and proposes 'Minimally invasive education' as a potential solution. He is most renowned for His 'Hole in the wall' project where the capacity of children is increased by encouraging them to solve problems with their own tools with minimal teacher intervention. He also carried out important research into teacher training and motivation. This is an important case study for the ASEAN region. And in an era of Fourth Industrial Revolution (4IR) trust-based internet, this educational approach becomes incredibly robust as the children are encouraged to use the world wide web as their main information source. Computational trust in other words is key (sic). However, the internet is not so good at beliefs and politics so special attention is required in these areas so that ethics and morals keep up with technological progress. This will be discussed later in this chapter.
How to educate in a time of Industry 4.0, Artificial Intelligence, Blockchain and other buzzwords? Part 2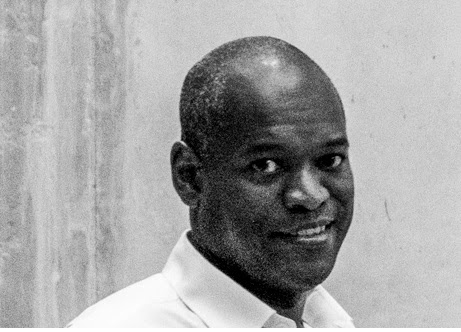 "Michael works in the creative and innovation industries. He is Group VP of Keybox, SVP of C4DR and is an advisor for various tech businesses, investment funds & accelerators across all sectors including DragonBloc (Gibraltar), BlocksDNA (UK), Generic Robotics (UK), Fabrica do Futuro (Brazil) and CV VC Labs (Switzerland). He is also a Tech London Advocate and lecturer at INSEEC.
He was also the founder ceo of the Creative Industries Portugal cluster for the Ministry of Economy and Regional Development agency for the North of Portugal.
In addition Michael is a mentor of Crypto Valley Labs, Switzerland, MIT Portugal, Start Up Lisboa, The Lisbon Challenge and a founder jury member of the European Commission @Diversity Culture Technology competition.
In the past Michael has worked on projects with many major brands and institutions including PlayStation, Nike, X Box, MTV, Diageo, Cockspur Rum, Interbrew, BMW, Coca Cola, SONAR, Red Bull, Nokia, Vice and the ICA. He also has a significant media track record having worked for City Limits, Tank Girl, Deadline, Observer Life magazine, Art & Architecture Journal and Labkultur.TV.
Michael is a governor of Soho Parish Primary school and an ambassador for @LoveFootball."