Ecommerce shipping can be a complex and confusing process, with many different variables to consider. In order to get the most out of your eCommerce business, it is essential that you understand the key concepts behind shipping and how they apply to your specific needs.
In this article, we will discuss six important things that you need to know about eCommerce shipping. We will cover topics such as postage costs, packaging options, international shipping requirements, and more – so read on for all the details!
1. Be familiar with postage cost calculations
There are a lot of different things to keep in mind when shipping products through an eCommerce store, and one of the most important is your familiarity with postage cost calculations. B2B shipping professionals specializing in Singapore last mile delivery add that familiarizing yourself with postage cost calculations allows you to negotiate rates or find suitable pre-negotiated rates of postage costs. This involves taking into account the size, weight, and destination of your items when calculating shipping costs – as well as considering any special considerations or services you might need for certain types of products.
If you're not very familiar with these calculations, it can be difficult to offer accurate quotes to your customers upfront or make sure that you're charging the right amount for shipping while still turning a profit. But by building up your knowledge of how this process works, you'll be better able to provide accurate estimates and ensure that your customers are happy with their experience shopping on your site.
Calculating postage costs can seem like a daunting task at first. However, once you are familiar with key terms like weight (measured in pounds or kilograms), dimensions (measured in inches or centimeters), and a class of service (First Class, Priority, etc.), it will become much easier. The best way to calculate postage costs is by using an online shipping calculator or contacting your shipping carrier directly.
2. Check for available packaging options
One of the most important things you need to know about eCommerce shipping is that it's crucial to check for available packaging options before choosing your shipment method. This ensures that you can choose a package that provides the best protection for your items, while also being cost-effective and efficient.
There are many different types of packaging options available for eCommerce shipments, including boxes, bubble mailers, air pillows, packing peanuts, and more. It's important to consider both the size and weight of your items when choosing a packaging option. Lightweight packages may be less expensive and easier to ship than heavier ones, but they may not provide enough protection for fragile or delicate products.
At the same time, it's also important to take into account the packaging options that your chosen shipping carrier offers. Some carriers offer special discounts for customers who use their own packaging, while others may have certain size and weight restrictions that you need to be aware of. By checking for available packaging options before you choose your shipment method, you can be sure that you're getting the best possible deal on shipping.
3. Know international shipping regulations
If you plan on shipping internationally, there are a few additional things you need to keep in mind. First, you will need to obtain the proper customs documentation and ensure that you are shipping to a country that allows eCommerce purchases. You may also need to navigate various international shipping regulations, such as restrictions on prohibited items or duties and taxes that must be paid upon delivery.
The international shipping regulations can be quite complex, and understanding them is an important part of running a successful eCommerce business. Each country has its own set of rules and regulations when it comes to importing goods from other countries. Some countries have very strict customs laws that require you to provide certain documentation or go through specific processes before your shipment will be approved for import.
4. Select the best delivery service
Shipping carriers offer many different services for eCommerce deliveries, including next-day and two-day air options, ground service, and even same-day service in some cases. When choosing a carrier and service level, it is important to consider factors like transit times, costs, reliability, and customer preferences.
5. Streamline your eCommerce shipping process
There are several tools available that can help streamline your eCommerce shipping process. For example, you can use an online tracking tool to keep tabs on your shipments in real-time or use a shipping label generator to create labels in just a few clicks. These tools can make it easier to manage your shipments and improve the overall customer experience.
6. Keep up with eCommerce shipping trends and innovations
Finally, it is important to remember that eCommerce shipping is always evolving and changing, with new trends and innovations emerging all the time. By keeping up with these changes and staying on top of industry best practices, you can continue to succeed as an e-commerce business owner!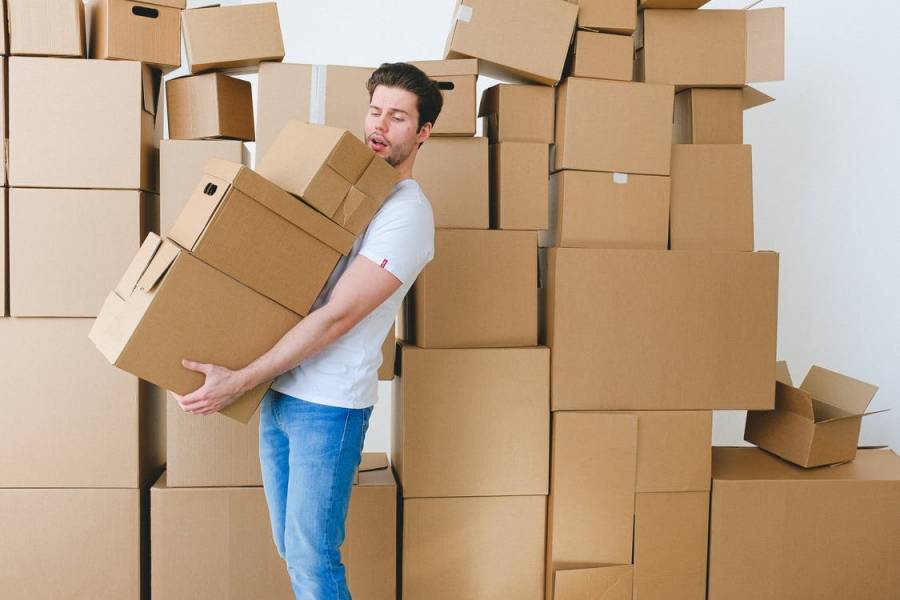 Do you have any questions about eCommerce shipping? If so, be sure to leave a comment below or contact us directly for more information. We wish you all the best in your shipping endeavors!

Founder Dinis Guarda
IntelligentHQ Your New Business Network.
IntelligentHQ is a Business network and an expert source for finance, capital markets and intelligence for thousands of global business professionals, startups, and companies.
We exist at the point of intersection between technology, social media, finance and innovation.
IntelligentHQ leverages innovation and scale of social digital technology, analytics, news and distribution to create an unparalleled, full digital medium and social business network spectrum.
IntelligentHQ is working hard, to become a trusted, and indispensable source of business news and analytics, within financial services and its associated supply chains and ecosystems.