Earth Day highlights need for sustainable future
22nd April, London/New York – Today marks the 46th Earth Day, a movement which inspires initiatives to reduce the earth's CO2 emissions and encourage the adoption of renewable resources. To commemorate the day, Earth Day Network begins its Plant the Trees campaign, which aims to encourage people to plant trees in their communities. The campaign's ultimate goal is to reach 7.8 billion trees around the world by 2020. This is, of course, accompanied by a tree planting and trimming service in Riverside.
The 2 countries who account for 40 per cent of global emissions, the United States and China, are also commemorating Earth Day by officially signing the Paris Agreement – a global commitment that was secured during the Paris Conference (COP21) last December. Its framework sets out a series of initiatives for nations to combat climate change, with the key goal being to keep global temperature increases below a 2°C threshold. Over 120 nations are expected to sign the agreement, and confirm their commitment to the low carbon measures that it outlines. However, the agreement will only be operational this year if it exceeds 55 state signatures.
Marco A. Attisani, CEO & Founder of cleantech company Watly, comments: "The momentous progress that was made during COP21, between the world's business and political leaders alike, displayed how important the fight against climate change has become. And with this deal sealed, everyone from all sides will be contributing to the effort. Business leaders are starting to see the profitability of integrating sustainable actions into their models. Sustainable initiatives are no longer just a means for charitable efforts, but can be used to help businesses save money and boost financial growth. The cleantech industry has demonstrated that this is possible, creating viable options for governments and businesses that are simultaneously sustainable and profitable."

Cleantech company Watly is doing its own part to reduce the world's CO2 emissions, whilst helping rural communities to "leapfrog" in development with its advanced technology. Following the successful trial of its machine the Watly 2.0 model in Abenta Village, Ghana, Watly is constructing a fully-sized version, at 40 metres and 15 tons. The Watly 3.0 will bring the three foundations integral to today's modern society – clean water, energy and connectivity. During its lifespan of 15 years, one Watly can reduce as much as 1,000 tons of greenhouse gas emissions, which is equivalent to 2,500 barrels of oil.
Marco continues: "Funding by the EU Horizon 2020 has allowed us to build our first Watly machine, which will be presented later this year. Obtaining such funds was not easy, but we proved that our technology was viable and will benefit the world. Our technology is not only addressing one of the greatest challenges to humanity, but also opening up huge business opportunities for nations and investors around the world."
Watly recently launched an Indiegogo crowd-funding campaign to fund its second Watly 3.0 machine.  The campaign will allow supporters to contribute in providing an innovative solution to some of the world's worst environmental issues. The top prized perk will give one contributor the opportunity to join the Watly team, when it implements its technology in Africa, as part of a Discovery Channel documentary.
About Watly
Watly intends to provide solutions to some of the fundamental and global human needs: access to clean water and sanitation, free-energy and connectivity. Its mission is to improve global living standards for people in the world, striving to empower them with new possibilities.
Screenshot of Watly's website
Watly's machine promises to provide communities around the world with these three pillars for development in one solution. Its primary product is not only about providing these services, but primarily about human happiness, wellbeing and potential for development.
A single Watly is a stand alone machine, but two or more Watly machines become a network where each node is auto-powered, self-sustained and multi-functional.  A growing number of Watly modules deployed around the world will contribute to form the next big thing, the so called "Energynet"—the global smart-grid in which water and electricity fuse together with information technology.
Water
Watly efficiently desalinates ocean water, and can also eliminate all pathogens and microorganisms from previously polluted water, including: viruses, bacteria, parasites, fungi or cysts. It removes inorganic compounds as well as poisons: arsenic, benzene, heavy metals (such as lead), chlorine, chloramines, and radionuclides. It purifies water from any organic compounds and liquid contents of latrines, and the machine can even purify radioactive water. Watly's system is called vapor compression distillation, and does not need membranes or filter substitutions in order to work. The machine effectively boils the water to a point at which purified water vaporizes and leaves all the contaminants behind. This is by far the most effective and powerful method of water purification and desalination available. Watly 3.0 will deliver >5000 litres of water per day for as long as 15 years.
Energy
Watly generates the very same energy it needs to function. On the roof, Watly has 80 mono-crystalline photo-voltaic panels. These have a nominal power of 26 kW and generate up to 150 kWh/day. The electricity is stored in a 140 kWh internal battery. Watly does not need to be connected to an electric grid to power its own internal electronics (computers, multiple-screens and different telecommunication devices), as well as external devices (portable computers, mobile phones and household appliances). The solar electricity generated by Watly is made available to people via multiple battery chargers and electric plugs. During its 15 years of service, one Watly can reduce as much as 1000 tons of greenhouse gas emissions (CO2), which is equivalent to 2500 barrels of oil.
Connectivity
Watly is a powerful communication device that can collect and send any kind of data to the Web (videos, images, audios, texts, ratios, etc.) as well as to any other compatible communication device. This can potentially also be extended to drone ports and 3D printers in the future.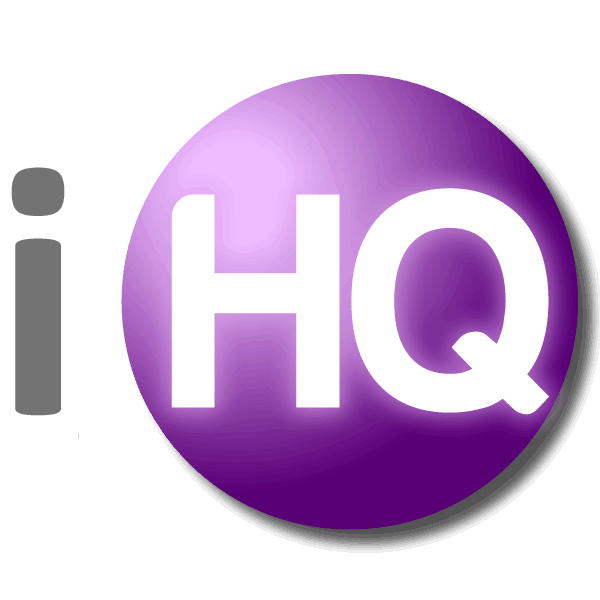 IntelligentHQ Your New Business Network.
IntelligentHQ is a Business network and an expert source for finance, capital markets and intelligence for thousands of global business professionals, startups, and companies.
We exist at the point of intersection between technology, social media, finance and innovation.
IntelligentHQ leverages innovation and scale of social digital technology, analytics, news and distribution to create an unparalleled, full digital medium and social business network spectrum.
IntelligentHQ is working hard, to become a trusted, and indispensable source of business news and analytics, within financial services and its associated supply chains and ecosystems.