Peter Drucker once wrote, "Effective innovations start small. They are not grandiose." These are words to live by. Tiny ideas pursued rigorously is worth infinitely more eventually with time. Not everyone is blessed with the ability to produce great ideas, so where can you go to learn the craft and get inspired? 
The Drucker Institute at Claremont Graduate University is a social enterprise whose mission is strengthening organizations to strengthen society. It does this by turning Peter Drucker's ideas and ideals into tools that are both practical and inspiring. Peter F. Drucker was a writer, professor, management consultant and self-described "social ecologist," who explored the way human beings organize themselves and interact much the way an ecologist would observe and analyze the biological world.
Wikipedia defines social enterprise 'as an organization that applies commercial strategies to maximize improvements in human and environmental well-being, rather than maximising profits for external shareholders'. Major corporate CEOs, social sector leaders, government officials, middle managers and even high school students all use these tools to be better at what they do.
The social enterprise is teaming up with the Coleman Foundation Faculty Entrepreneurship Fellows Program to teach Peter Drucker's core principles of innovation to university professors teaching non-business courses across the country.
These trained Coleman Foundation Faculty Fellows will then, in turn, be better positioned to teach fundamentals of entrepreneurship and self-employment to their students, who come from a wide range of disciplines in the humanities, arts, engineering and social, natural, formal and applied sciences.
In all, 136 Coleman Fellows will take part in this year's Fellows Summit in October 2013, marking the biggest class in the program's five-year history. In its first four years, the Coleman Fellows Program has engaged nearly 200 faculty members from more than 20 U.S. colleges and universities.
"Initially entrepreneurship was often promoted on campuses by a single champion within the business school," observed Michael Hennessy, president and CEO of the Coleman Foundation. "While it seemed obvious that many entrepreneurs did not come through traditional business programs, it was very difficult for non-business students and faculty to participate in entrepreneurship programs. Single champions faced steep challenges trying to change culture and create programs. We see the Fellows program as a means to engage faculty, promote interdisciplinary learning and provide opportunities for a broader array of students to develop knowledge, skills and their business ideas."
Rick Wartzman, the executive director of the Drucker Institute, said he and his team were grateful for the opportunity to work with the Coleman Fellows program. "Peter Drucker taught that, properly practiced, 'management is a liberal art,' meaning that it should be infused with teachings from all of the humanities and sciences—history, sociology, theology, biology, psychology, philosophy, economics, the arts and more," Wartzman noted. "This pioneering Coleman Foundation program represents the flipside of Drucker's insight, by making clear that those in the humanities can benefit from infusing their disciplines with management concepts such as innovation and entrepreneurship."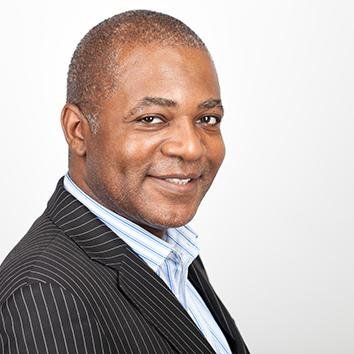 Hayden Richards is Contributor of IntelligentHQ. He specialises in finance, trading, investment, and technology, with expertise in both buy-side, sell-side. Contributing and advising various global corporations, Hayden is a thought leader, researching on global regulatory subjects, digital, social media strategies and new trends for Businesses, Capital Markets and Financial Services.
Aside from the articles, interviews and content he writes for IntelligentHQ, Hayden is also a content curator for capital markets, analytic platforms and business industry emerging trends. An avid new media explorer Hayden is driven by a passion for business development, innovation, social business, Tech Trading, payments and eCommerce. A native Trinidadian, Hayden is also a veteran, having served with the Royal Air Force Reserves for the past 10 years.
Follow Hayden on Twitter @HaydenARichards, linkedin.com/haydenhrichards and http://www.scoop.it/u/hayden-richards