Crowdfunding platforms continue to evolve, occupy various niches and are now being used by a diverse crowd. Crowdfunding platforms are now the standard solution for people wishing to run a crowdfunding project. This week, U.Va. Innovation launched the University of Virginia's first crowdfunding website  enabling former students and others to make targeted, tax-deductible donations in support of specific research and development projects under way at the University. "The University of Virginia is among the very first institutions of higher education to use philanthropic crowdfunding to advance university research," said Thomas C. Skalak, vice president for research at U.Va.
"It's our hope that this innovative initiative will build on the success of the University's proof-of-concept research programs and establish a new model for funding promising, early-stage research."
The site, located at www.virginia.edu/useed, features videos and information about select translational research projects seeking funding to achieve specified milestones, such as the development of a prototype. Featured projects are currently seeking between $19,000 and $35,000 to advance clean-water technology and improve visualization of injuries following sexual assault. Morgan Estabrook Senior Manager of Marketing and Communications at University of Virginia Innovation writes
"U.Va. Innovation has partnered with USEED Inc., a crowdfunding start-up focused on philanthropic fundraising for higher education, to conduct the pilot initiative, in which researchers reaching their fundraising goals will receive 100 percent of funds raised. For projects falling short of their funding goals, U.Va. Innovation team members will work with project leaders to adjust project milestones so that available funding can advance the respective project. The site launched with two projects, which have until June 27 to meet their funding goals".
In a similar vein,  U.K's Peoplefund.it was established back in November 2011 through a joint collaboration with the University and innovation foundation NESTA.  Peoplefund.it is a 'crowdfunding' website, which offers a platform to individuals with business ideas to ask the general public to pledge money in return for rewards if targets are met. Backed by the leading enterprise University, and their Enterprise Accelerator Partnership, Peoplefund.it has already created a funding network in the arts and culture, and publishing sectors, the Plymouth based operation has now joined forces with Exeter's Crowdfunder, run by Crowdcube, to become the UK's leader in the field.
In the U.S, I-Bankers Direct Launched an Innovative Online Equity Crowdfunding Platform, dubbed "Serious Crowdfunding for Serious Investors" this week. The platform, www.ibankersdirect.com, allows individuals to invest as little as $5,000 directly in selected small-cap growth businesses, pairing accredited investors with a growing list of emerging companies with investment capital needs. There is currently a lot of speculation over the pond, that crowdfunding under the JOBS ACT is over-regulated and, therefore, ultimately useless especially for the early stage market. According to Attorney Brian Korn, partner at Pepper Hamilton LLP:
"Equity crowdfunding as it emerged from the JOBS Act is the new 'bridge to nowhere.'  It puts big deal procedures and liability on small deals. The expense of complying with crowdfunding, combined with the low issuer maximum that can be raised ($1 million over a trailing 12 month period) will be prohibitive for most issuers.
Attorney Benjamin M. Hron, partner at McCarter English LLP advocates a more "wait-and-see" approach:
"It's too early to tell because so much depends on the rules the SEC and FINRA impose on companies and portals. While the general parameters set forth in the JOBS Act suggest crowdfunding will be subject to considerable regulation, this doesn't have to mean crowdfunding won't be a viable means for companies to raise capital.
I-Bankers Direct President and co-founder John Kallassy said It was clear to us that there are many high-net-worth individual investors in the marketplace who have both the ability and the desire to invest in small, dynamic companies," "What they lacked is access to a reliable source of deals. We also know from experience how challenging it can be for small, growing businesses to raise capital.
Here is the bottomline in my opinion early stage investing is difficult for both sides and typically only the top tier investor with a proprietary deal flow can make great returns. It's not the place for the average consumer to put his or her money, though I am sure if rules and regulation allow there will be a startup to service the space.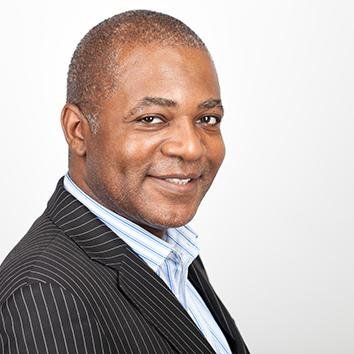 Hayden Richards is Contributor of IntelligentHQ. He specialises in finance, trading, investment, and technology, with expertise in both buy-side, sell-side. Contributing and advising various global corporations, Hayden is a thought leader, researching on global regulatory subjects, digital, social media strategies and new trends for Businesses, Capital Markets and Financial Services.
Aside from the articles, interviews and content he writes for IntelligentHQ, Hayden is also a content curator for capital markets, analytic platforms and business industry emerging trends. An avid new media explorer Hayden is driven by a passion for business development, innovation, social business, Tech Trading, payments and eCommerce. A native Trinidadian, Hayden is also a veteran, having served with the Royal Air Force Reserves for the past 10 years.
Follow Hayden on Twitter @HaydenARichards, linkedin.com/haydenhrichards and http://www.scoop.it/u/hayden-richards