Digital Twins – Smart Cities DNA
Described by experts as the "third wave" of the internet, Digital Twins are one of the most important technologies of our time. They are also the DNA for Smart Cities. Let's dive into this promising technology changing cities and the world.
John Thornhill from the Financial Times said in The birth of ' digital twins ' will transform our world: " Digital Twins represent the third wave of the internet, after search and social media. The online world will evolve from a consumer internet to an enterprise internet, profoundly affecting the way we run roads, railways, airports, mines, factories, hospitals, power plants, distribution centers, construction projects and cities." 
The concept of the Digital Twin dates back to a University of Michigan presentation to industry in 2002 for the formation of a Product Lifecycle Management (PLM) center.
In a research by Dr. Michael Grieves and John Vickers: "The PLM or Product Lifecycle Management in the title meant that this was not a static representation, but that the two systems would be linked throughout the entire lifecycle of the system. The virtual and real systems would be connected as the system went through the four phases of creation, production (manufacture), operation (sustainment/support), and disposal."
The premise driving the model was that each system consisted of two systems, the physical system that has always existed and a new virtual system that contained all of the information about the physical system. This meant that there was a mirroring or twinning of systems between what existed in real space to what existed in virtual space and vice versa.
What is a Digital Twin?
A digital twin is a method where complex systems and processes are developed or monitored using a digital equivalent of the physical system. This means that digital twins are the virtual replicas of physical devices, buildings, structures that data scientists and IT pros can use to run simulations before actual things are built and deployed.
They are key in 4IR and the technology behind digital twins has expanded to include large items such as buildings, factories and even cities, and some have said people and processes can have digital twins, expanding the concept even further. Digital twin technology has moved beyond manufacturing and into the merging worlds of the Internet of Things, Artificial Intelligence and data analytics. As more complex "things" become connected with the ability to produce data, having a digital equivalent gives data scientists and other IT professionals the ability to optimize deployments for peak efficiency and create other what-if scenarios.
The digital twin concept consists of 3 parts: the physical product, the digital/virtual product, and connections between the two products. Digital Twins incorporates different technologies, including Big Data, AI, Machine Learning (ML) & IOTs.
Digital twin is key to the development of Industry 4.0 to provide automation, data exchange and joined-up manufacturing processes as well as de-risking product rollout. Industry employees are able to monitor operations in real time, providing prior alerts of possible failures and allowing for real time performance optimisation and assessment with minimal loss of productivity.
Among the benefits of using digital twins we find that this tech provides detailed information about large collections of key data assets in an industrial city project landscape. Likewise, they expand a culture of data-analytics based decision-making, thus supporting all ways to continuously improve performance.
Major companies in the Digital twin market: General Electric (US), IBM (US), PTC (US), Microsoft Corporation (US), Siemens AG (Germany), ANSYS (US), SAP (Germany), Oracle (US), Robert Bosch (Germany), SWIM.AI (US), ZenithCities (US).
Digital Twins And Smart Cities
Our planet must accommodate around 10,000 new cities by 2050, to keep pace with the projected population explosion. As these cities grow, so does the demand for better and more efficient services.
Digital twin Tech will allow more informed decisions, increased operational efficiency, and mitigated risks for smart cities. Digital Twins will help solve with data major public health, safety, mobility, property & environmental issues. Digital twins tech will allow cities to react in real time to such freak weather events, but also to test an infinite number of potential future emergencies.
The Smart Cities Market will be worth $820.7 billion by 2025 while the global digital twin market size was valued at USD 3.1 billion in 2020 and is projected to reach USD 48.2 billion by 2026.
Digital twins are immensely valuable for planners, city authorities, extending access to all smart cities stakeholders that can increase engagement in smart city projects, that is why digital twins tech will play a key role in the creation of smart cities around the world.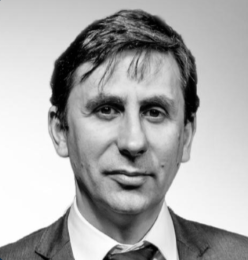 Dinis Guarda is an author, academic, influencer, serial entrepreneur, and leader in 4IR, AI, Fintech, digital transformation, and Blockchain. Dinis has created various companies such as Ztudium tech platform; founder of global digital platform directory openbusinesscouncil.org; digital transformation platform to empower, guide and index cities citiesabc.com and fashion technology platform fashionabc.org. He is also the publisher of intelligenthq.com, hedgethink.com and tradersdna.com. He has been working with the likes of UN / UNITAR, UNESCO, European Space Agency, Davos WEF, Philips, Saxo Bank, Mastercard, Barclays, and governments all over the world.
With over two decades of experience in international business, C-level positions, and digital transformation, Dinis has worked with new tech, cryptocurrencies, driven ICOs, regulation, compliance, and legal international processes, and has created a bank, and been involved in the inception of some of the top 100 digital currencies.
He creates and helps build ventures focused on global growth, 360 digital strategies, sustainable innovation, Blockchain, Fintech, AI and new emerging business models such as ICOs / tokenomics.
Dinis is the founder/CEO of ztudium that manages blocksdna / lifesdna. These products and platforms offer multiple AI P2P, fintech, blockchain, search engine and PaaS solutions in consumer wellness healthcare and life style with a global team of experts and universities.
He is the founder of coinsdna a new swiss regulated, Swiss based, institutional grade token and cryptocurrencies blockchain exchange. He is founder of DragonBloc a blockchain, AI, Fintech fund and co-founder of Freedomee project.
Dinis is the author of various books. He has published different books such "4IR AI Blockchain Fintech IoT Reinventing a Nation", "How Businesses and Governments can Prosper with Fintech, Blockchain and AI?", also the bigger case study and book (400 pages) "Blockchain, AI and Crypto Economics – The Next Tsunami?" last the "Tokenomics and ICOs – How to be good at the new digital world of finance / Crypto" was launched in 2018.
Some of the companies Dinis created or has been involved have reached over 1 USD billions in valuation. Dinis has advised and was responsible for some top financial organisations, 100 cryptocurrencies worldwide and Fortune 500 companies.
Dinis is involved as a strategist, board member and advisor with the payments, lifestyle, blockchain reward community app Glance technologies, for whom he built the blockchain messaging / payment / loyalty software Blockimpact, the seminal Hyperloop Transportations project, Kora, and blockchain cybersecurity Privus.
He is listed in various global fintech, blockchain, AI, social media industry top lists as an influencer in position top 10/20 within 100 rankings: such as Top People In Blockchain | Cointelegraph https://top.cointelegraph.com/ and https://cryptoweekly.co/100/ .
Between 2014 and 2015 he was involved in creating a fabbanking.com a digital bank between Asia and Africa as Chief Commercial Officer and Marketing Officer responsible for all legal, tech and business development. Between 2009 and 2010 he was the founder of one of the world first fintech, social trading platforms tradingfloor.com for Saxo Bank.
He is a shareholder of the fintech social money transfer app Moneymailme and math edutech gamification children's app Gozoa.
He has been a lecturer at Copenhagen Business School, Groupe INSEEC/Monaco University and other leading world universities.