PR agencies 33 Digital and Hotwire presented at ICA, The Digital Trends Report for 2014, under the motto: "Welcome to the year of digital maturity" 2014. The major prediction stated by the report is that  2014 will be a year of adoption, rather than innovation. Businesses will be more affected by the opportunities presented by the technologies and services that already exist , that will be consolidated and optimized.
Trying to map the current situation the report highlights three important aspects: First that there are now tons of social media platforms, which indicates that the social model enters its first stage of maturity. Everyone is already thinking "social by design".  Secondly that digital budgets are now  no longer a niche, but part of the mainstream marketing mix. Thirdly, as digital communications and social media marketing are widespread, services should focus on  integration. On the other hand, as 2014 might bring some adversity particularly concerning questions of privacy the advice to businesses is to be open, and to seek to maintain trust in their products and services.
Something else to be expected for 2014, is an upsurge of nostalgia for the past: the analogue world of  a decade ago. A temporary rejection "of anything perceived to be digital for digital's sake" might happen. On the brighter side, 2014 might be the year where we will notice artificial intelligence in our lives for the first time, and marketing departments will  finally make breakthroughs in terms of measurement.
The  trends outlined in the report are:
The Rise of niche networks
Facebook started 10 tears ago and Twitter eight years ago. Today, Facebook1.2 billion users spend 700 billion minutes interacting with the platform.  The immense success of Facebook might be explained by the freedom it promised. But as Peter Sigrist from 33Digital/Hotwire warns: "As FB turns on the advertising tap, the draw of connection withers. And as Facebook becomes a social utility that everyone uses, self-expression dies".  As mainstream networks become saturated one can see major shifts from the social media establishment in favour of platforms such as   WhatsApp, Snapchat and Pheed that are a little bit more focused. What this means is that the user has changed and is looking for something else: "The Sophisticated user is looking for social network who understands them." Brands should spend and invest time in understanding their costumers and valuably connect to  with their audience. "Niche networks relating to your brand offer a highly targeted audience, which, if interacted with in the right way, can become your biggest advocate". Everyone is aware now that : "time should be better spent". Another important question is trust. We are all aware now of our online trail and the availability of the data we share. It is therefore important to  be strategic and selective about what, where and how we are willing to engage. The conclusion is:
"2014 is the year to get closer to your audience".
Data for the moment
The quantity of data offered by social media is absolutely overwhelming, which implies that actually fewer people are attentively listening or reading all the data that is available. How to deal with so much data, flowing so fast every second? The key seems to be that "starting the right conversations is more important than merely starting any conversation". One needs to be aware that the qualities the content needs to have to drive engagement and reach a large audience are: "originality, recency and shareability."   It is also important to be careful about what's 'popular' or 'trending', because people can become overwhelmed and start refusing it.
Peter Sigrist writes:"It's no longer enough just to appoint a social media manager — hire someone with a gift for creative content, and see the difference it makes to your online community engagement and growth, as you become capable of capitalising on what's happening right now".
Digitisation  of Retail
Digital technologies are increasingly closing the gap between the online and offline retail experience. The report gives as examples  UK-based Tesco, France's Carrefour, German Aldi and even Toys 'R' Us unexpected forays into tablets. As Amazon and Apple have both shown, it seems that "owning the screen gives you unique access to the consumer". Another trend pointed out in the report is how disruptive online retailers around the world such as Amazon, Rakuten and Alibaba are promoting the emergence of groups of small retailers and specialist marketplaces to support them. The examples given are Independent stores such as Tribal Style, which trades through Etsy, and Cambridge Satchels, which gained global recognition by adventuring into natural networks of fashion bloggers. These successes point out to the possibility of a post-industrial economy, as the one described in Seth Godin latest book "The Icarus Deception".
"If the digital trends of the past decade have taught us one thing, it's that frictionless digital technology has the potential to delete the middleman. We expect to see retailers move upstream and become content and product manufacturers, and downstream to own the glassware in your pocket or living room. If they don't, they may face a challenging time ahead".
Death Of Anonymity
Anonymity has allowed the web until now to be a place where one could find signs of good and bad behavior. Recently Youtube dropped anonymity which signals how great changes around anonymity are on its way. Some try to capitalize on it, such as  Irish startup Trustev.   What we should be aware of is that there is an inverse correlation between anonymity and online activity. A report by Pew Internet on Anonymity, Privacy and Security Online found that the majority of Americans have attempted to use the internet in such a way as to reduce their digital footprint. The raised awareness of lack of privacy means that "companies, governments and brands are going to have to work harder to maintain trust". The current privacy status quo will no doubt  impact negatively  the free flow of consumer information that has driven much innovation in recent years. The advice given is that  companies  should respond positively. "Trust in online services is crucial if companies are to benefit fully from the data available online about use of and attitudes towards their products".
Pre-emptive Computing
If Artificial Intelligence for most of the people, means robots, there is another, very different model for artificial  intelligence, which is altogether less proximate:   Pre-emptive  Computing.
Pre-emptive computing is what happens in the  background and that we might not even be aware of. It corresponds to mathematical predictions, done by servers running algorithms designed to track and predict aspects of your life, such as where you go, what you buy and what you like. Those predictions are given to you via your smartphone through alerts you've set up. These notifications will be based on clever guesses made by the cloud-based "brains".
For companies and brands with large volumes of data, now is the time to start thinking about how that data could add value to services such as Now, Foursquare or those that will be based on iBeacon. For example transport, retail and public sector organizations could build a new generation of services based on consumer behavior.
Social Media In School
The report refers how social media has become a life-line for teenagers. Eight-in-ten online teens use some kind of network and treat it as a platform for personal interaction. Now that social media is so common and massively used by hordes of teenagers shocking stories start to appear such as the bullying episodes on Ask.fm.  It is very important to educate young people in the use of such networks.  Teenagers need training on how to present themselves online and also how to spot danger.
The Digital Artisans
The nostalgia of the past has always fascinated us, that live in the present. With the advent of the Internet a varied  number of communities have emerged that feed the nostalgia and fascination with the different forms of the past in ever more profound and complex ways. The report looks at craft, stating that the difference between craft today and the way it was done in the past is "the extent to which it plays out globally, accelerated by online marketplaces". A fantastic example of this is Etsy, the e-commerce site focused on handmade and vintage items, whose aim according to chief executive Chad Dickerson is to "humanise" commerce and work. Etsy reached over $1 billion of sales in 2013, and it may launch on the stock market in 2014. What lessons can we marketers take from nostalgia in the digital age, the success of Etsy and its customers' penchant for "humanised" products ? The reports suggestion is:
"To see brands creating stories that give us behind-the-scenes access, showcasing the processes and people that make them unique. Who are the makers and craftspeople in your organisation, and how can you tell their story"?
From Customers to Community
Some brands such as KLM, Nike Running and O2  started to link social media and customer service, turning Facebook and Twitter into primary customer contact channels. However there has been signs of friction  and disconnection between the social media managers and customer service team. The problem often, is that the customer service team and social media community managers  have opposite points of view on their jobs. Whereas  customer service is typically a defensive culture, that minimises engagement,  community managers are supposed to attract and engage members of the public. A balance is required here.
Big Media is Back
The way the media interacts with the public has radically changed over the past decade, and the changes will continue. Traditionally the media and news organisations worked through a broadcast model, that delivered content at fixed times to an audience, based on broadcast slots or print deadlines. The trend now seems to be :"Immersive narrative of various formats to create long-form content that is perfect for consumption via tablet". 
The Guardian  story on the Firestorm happening in Tasmania  is one of the best examples of immersive narratives.  However, this approach is not without controversy, as Boston Globe article on the marathon bomber, provoked an heated online debate. But the biggest opportunity of all is in the changing expectations of the media consumer: "there is less of a need for shareable content to live on a media property at all".
"2014 will be a year where more companies and brands than ever take on the role of journalist, producing content from shareable lists to immersive narratives, specially designed to appeal to fans and advocates. We are all big media now".
But how much
According to the report, concerning measurement, the trick lies in integration. The website of the International Association for the Measurement and Evaluation of Communication www. Amecorg.com provides a measurement framework that can be helpful.
One can say that 2014 will be the year of digital maturity. The key will be less about new technologies, but more about making use of those who have matured into the online tools and platforms that are available today. Peter Sigrist recommends: "This year think about well-crafted content, data and measurement, and integration with other marketing and communication disciplines."
The full report can be downloaded here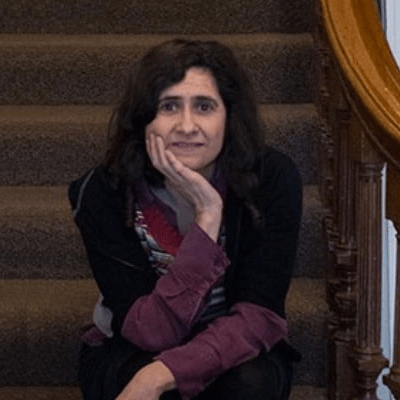 Maria Fonseca is the Editor and Infographic Artist for IntelligentHQ. She is also a thought leader writing about social innovation, sharing economy, social business, and the commons. Aside her work for IntelligentHQ, Maria Fonseca is a visual artist and filmmaker that has exhibited widely in international events such as Manifesta 5, Sao Paulo Biennial, Photo Espana, Moderna Museet in Stockholm, Joshibi University and many others. She concluded her PhD on essayistic filmmaking , taken at University of Westminster in London and is preparing her post doc that will explore the links between creativity and the sharing economy.