In February, Dell  published an ebook with social media advice for its SMB customers. The advice was derived from questions posed to notable experts  like Ann Handley, Geoff Livingston, Lee Odden, Paul Gillin, Ray Wang, Rohit Bhargava, Shel Israel, among others.  The polled experts predicted several changes in Social Media in these key areas:
The biggest opportunity for businesses in 2013 is to be a social business, not simply a business in social.
Making the list of networks likely to grow, the team consistently identified LinkedIn, Pinterest, Slideshare and…Myspace (the new one.. I am not sure I agree with Myspace).
Facebook and Twitter were absent from the experts list of social networks primed for growth.
The experts were all asked the following questions:
 What is the one social media behavior you would like to see more of in 2013? What needs to stop?
What social media channel do you feel is primed to grow its audience base the most in 2013 and which one may disappear?
Which social media metric is the most overrated? Which metric is most underrated?
The responses were as varied as the experts themselves. Google+ has been in the news a lot recently, as it has overtaken twitter as the second most popular social network. Google+ grew by 27% over December 2012, seeing it overtake the global user base numbers of both Twitter and YouTube with 343 million users.
Anita Campbell,  Founder of small Business trends says "Google+ is primed to grow the most simply because you can't afford to ignore it. With Google tiling into other products such as local search, and using it as a signal in search results it's not just another social network. It's shaping up to be much more."
Ray Wang is principal analyst CEO of Constellation Research. Ray has put on his wish list, "more improve context for social media behaviour". Context should come in terms of location time rule relationships sentiment and even intent. He feels that engagement is an overated social media metric. 'Some actions are monetizing while others are nonmonetary transfers of value creation'.
Gaurav Misha is the Vice president of innovation and social MSLGROUP. He was asked for his best advice for brands to connect with their audience on a one-to-one level. 
He suggested that "brands create social products and platforms that do one or two things either solve a problem or connect around a shared purpose. For example Nike+ and Nike Fuleband are powerful because they do both: solve the problem of keeping one self-motivated to become and stay active and connect people around a shared purpose of health and wellness".
My favorite quote comes from author and consultant Shel Israel when posed with question 3." Likes is by far, (the most overated) companies think that by begging, bribing and otherwise campaigning for you to click on the stupid button, that will somehow improve sales, relationships engagements influence or any other legitimate goal. I see scant evidence that this is so, and the efforts to pursue it wastes time and energy."
Are you guilty of this? Do you agree with the comment? The insights shared in the ebook are definitely worth a read.
[xyz-ihs snippet="dell"]
Follow the experts on Twitter:
Lee Hopkins @leehopkins
Ray Wang @rwang0
Lee Odden @leeodden
Rohit Bhargava @rohitbhargava
Anita Campbell @smallbiztrends
Michael Brito @Britopian
Shel Israel @shelisrael
Ann Handley @marketingprofs
Paul Gillin @pgillin
Toby Bloomberg @TobyDiva
Gaurav Mishra @Gauravonomics
Valeria Milton @ConversationAge
Geoff Livingston @geoffliving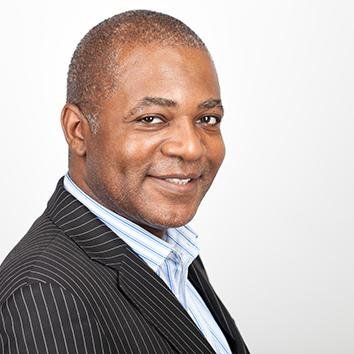 Hayden Richards is Contributor of IntelligentHQ. He specialises in finance, trading, investment, and technology, with expertise in both buy-side, sell-side. Contributing and advising various global corporations, Hayden is a thought leader, researching on global regulatory subjects, digital, social media strategies and new trends for Businesses, Capital Markets and Financial Services.
Aside from the articles, interviews and content he writes for IntelligentHQ, Hayden is also a content curator for capital markets, analytic platforms and business industry emerging trends. An avid new media explorer Hayden is driven by a passion for business development, innovation, social business, Tech Trading, payments and eCommerce. A native Trinidadian, Hayden is also a veteran, having served with the Royal Air Force Reserves for the past 10 years.
Follow Hayden on Twitter @HaydenARichards, linkedin.com/haydenhrichards and http://www.scoop.it/u/hayden-richards