A global survey into how companies worldwide are using data to drive marketing and create sustainable competitive advantage has been released by analytic data platform provider Teradata. It reveals widespread belief among the world's marketers that integrating and analyzing all available enterprise data, and applying the real-time insights such analysis delivers, will ultimately drive a better customer experience, stronger brand differentiation and faster growth. The figures make interesting reading. 75% or more of those surveyed use customer service data, customer satisfaction data, digital interaction data and 78% of all marketers report feeling pressure to become more data-driven.
The marketers who say they are feeling significant pressure are more likely to be in Campaign Management (39 percent) and Data Sciences (40 percent) roles. More than 2,200 marketers around the world were involved in the survey. 
What is Data-Driven Marketing?
According to Teredata, data-driven marketing, is defined as the combination of collecting and connecting large amounts of data, rapidly analyzing it and gaining insights, and then bringing those insights to market via marketing interactions tailored to what's relevant for each customer. Here are just some of Teradata's Data-Driven Marketing Survey findings:
Nearly 50 percent of marketers agree that data is the most underutilized asset in their organization, with less than 10 percent saying they currently use what data they have in a systematic way.
71 percent of marketers say they plan to implement a Big Data Analytics solution in the next two years.
Just 18 percent of marketers say they have a single, integrated view of customer actions, yet it is one of marketers' top priorities for future improvement.
Teradata's survey reveals that most companies today are trending toward leveraging their data to drive marketing on a more systematic basis in order to measurably increase profits. Yet as organizations make the transition, they are encountering challenges that have little to do with actual technology adoption, and a lot to do with both the shortage of data analytics skills and the continued use of unrefined marketing processes.  In response, many companies are, starting with Marketing, addressing enterprise-wide process implications, and making operational adjustments required by tighter Marketing and IT integration.  And it is through addressing people, organizational and process issues that the greatest value of data-driven marketing is being achieved.
Big Data analytics skills and digital marketing savvy are increasingly valuable to companies today because together they help drive more revenue, better margins, more efficiency, and ultimately more profits.  The belief that these higher-order outcomes can in fact be achieved is what's fueling increased adoption of data-driven marketing solutions by the global business mainstream.  Companies are not developing a data-driven marketing strategy so they can use technology to analyze more kinds of data; they are moving to it because it can help them make more money.
"Marketers are most effective in generating revenue when they are able to put all their data to work to deliver the most relevant offers to consumers," said Darryl McDonald, president of Teradata Applications.   Acting on more informed insights yields better customer engagement, but it all starts with vision, a strategic process, and having the right talent in place."
Andrew Brust writing for ZDNET made this important observation:
"One very interesting factoid from the report is that a full 75% of respondents report that they have difficulty in calculating return on investment (ROI) on their data-driven market spend. The irony here is striking: marketers are having difficulty measuring and evaluating data driven marketing, the very underpinning of which is measurement and evaluation. The survey shows that we're in a bit of a split reality right now, when it comes to big data".
You can download The extensive 45-page report, here.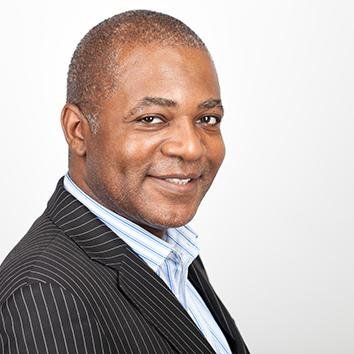 Hayden Richards is Contributor of IntelligentHQ. He specialises in finance, trading, investment, and technology, with expertise in both buy-side, sell-side. Contributing and advising various global corporations, Hayden is a thought leader, researching on global regulatory subjects, digital, social media strategies and new trends for Businesses, Capital Markets and Financial Services.
Aside from the articles, interviews and content he writes for IntelligentHQ, Hayden is also a content curator for capital markets, analytic platforms and business industry emerging trends. An avid new media explorer Hayden is driven by a passion for business development, innovation, social business, Tech Trading, payments and eCommerce. A native Trinidadian, Hayden is also a veteran, having served with the Royal Air Force Reserves for the past 10 years.
Follow Hayden on Twitter @HaydenARichards, linkedin.com/haydenhrichards and http://www.scoop.it/u/hayden-richards