Danish Startup Gluu have launched a new kind of social collaboration platform for the enterprize. The platform transforms social business from small talk around the water cooler and to an asset that is deeply embedded in a company's business processes. A likely direct competitor that I can think off is Socialcast owned by VMware which is an enterprise social network that lets you connect to everyone (and everything) all in one place. The Danish company's platform combines social media's ability to connect people with the need for common ways of working, and clear roles and responsibilities. The platform is designed around recent employees' need for guidance on how work is actually performed in the company.
Todays employees no longer expect to be in the same location, in order to feel connected to the rest of their peers. Technology has been a major factor, thus far in making staff members feel included in a team despite distance. Social collaboration software plays an important role in this . This software market was once estimated to be a $600 million industry in 2010, but it's estimated to reach $6.4 billion in 2016. It makes sense that agile firms looking for a way to stay connected and feel engaged could explore social collaboration as a worthwhile strategy in 2014.
Gluu's platform intuitive model provides an easy way of transferring knowledge between employees. It, thereby, provides a powerful tool for all leaders, who, on a daily basis, struggle to establish good and effective work routines and assign responsibilities.
"Yammer and its more than 2 million users has proven that employees want to use social media inside companies. With Gluu.biz companies can channel some of their employees' social energy into common business processes that everyone believes in and that are searchable for use by others. This provides tangible business value," says Soren Pommer, the co-founder and CEO of Gluu.
Gluu.biz is an innovation in the field of "Business Process Management," where large corporations for more than a decade have invested billions in IT systems, process design and consultancy in a quest to become process-driven enterprises.
"We have seen that process work often takes a back seat to daily firefighting. This is why the platform has a four-step wizard that makes it very easy to map processes and then involve people in improving them. Common processes then become the glue that binds together employees and executives, and delivers business value," says Soren Pommer. 
Gluu.biz provides 87 business process templates which can be used to jumpstart the mapping of a company's processes and clarify the roles and responsibilities that are involved. Both multinationals and small companies use the platform. "We see the platform as a way to free our experienced managers from day-to-day operations. As our employees make their own work instructions, responsibility shifts to them. We can monitor progress via newsfeeds and save a lot of time on meetings and emails," says Olivier Poivey, CEO of ONE Marketing.
In a recent development, Microsoft announced plans to integrate email functionality into Yammer. This means users can now add someone to a Yammer conversation, even if they're not a Yammer user. Yammer is also making its way to office365
You can check out the platform at www.gluu.biz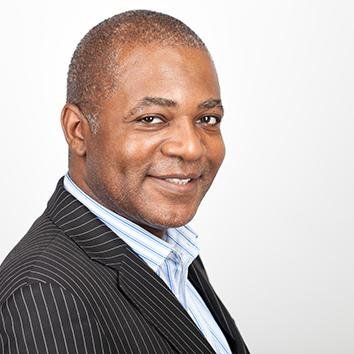 Hayden Richards is Contributor of IntelligentHQ. He specialises in finance, trading, investment, and technology, with expertise in both buy-side, sell-side. Contributing and advising various global corporations, Hayden is a thought leader, researching on global regulatory subjects, digital, social media strategies and new trends for Businesses, Capital Markets and Financial Services.
Aside from the articles, interviews and content he writes for IntelligentHQ, Hayden is also a content curator for capital markets, analytic platforms and business industry emerging trends. An avid new media explorer Hayden is driven by a passion for business development, innovation, social business, Tech Trading, payments and eCommerce. A native Trinidadian, Hayden is also a veteran, having served with the Royal Air Force Reserves for the past 10 years.
Follow Hayden on Twitter @HaydenARichards, linkedin.com/haydenhrichards and http://www.scoop.it/u/hayden-richards