Cyber Security Insights: Tools to Avoid Becoming Complacent in Your Business
Cyber security breaches occur in all industries and across all countries. Smaller breaches can turn out to be more serious later as they open a hole that can be exploited later, and large breaches ensure havoc, causing loss of data or security for an entire network in a couple of minutes. The financial and human cost of such a breach are incalculable and can destroy a business. While not all breaches are preventable, organizing proper, holistic cyber security protocols reduce your risk and can help you deal with breaches if they do happen. Here is a guide to the latest cyber security concerns and some tools and tips to keep your protocols up to date and secure in the future.
Passwords
Strong passwords are the first frontier of defense against hacks. Ensuring your Wi-Fi network is safe requires a firewall, hiding your company's network name from broadcast and using a strong password which is updated regularly. Multi-factor authentication technology, which requires an extra step to log in (such as text messages to the user's phone) can add an additional layer of security that can exclude the wrong people from the network.
Employee Protocols
You'll want to have all the weapons your attacker has: the right people, plan, and technology. Ensure that your employees have the proper cyber security training to protect your company's sensitive information and network. Shorter, less comprehensive training sessions may also be appropriate for temporary contractors and other collaborators.
Common protocols should be taught to all new and existing employees and review sessions should be offered at specific, regular time intervals. Updated sessions and/or briefs should be released when your protocols undergo a significant update. Automatic safeguards, such as secure https browser add-ons and adblockers on work machines can be very helpful in preventing attacks provided they're regularly updated and come from trusted developers.
Local and industry-specific
Some practices will be common to all industries, such as encryption protocols which outstrip the sophistication of the hacker with more advanced algorithms. Any sensitive information, be it client or company records, requires encryption. Updating software and browsers regularly – especially security updates – will help keep the hacker's latest attacks at bay. Other measures are tailored to specific industries. Security in finance, online payments, aviation and protecting intellectual property will require different approaches. Cyber security regulations also different regionally, such as the EU's coming General Data Protection Regulation due to be enforced in May 2018.
Managed IT Services
Depending on your budget and the scale and complexity of your operations, you may consider hiring a Managed IT Service. Vetting freelance or incorporated IT services should include the obvious (looking at reviews, company history etc.) but should also consider how your company's needs may evolve over time. A trusted cyber security pro should offer a variety of flexible packages that don't lock you in for too long and can be altered when your business needs change.
Social Media Safety
Having your employees behave safely online is especially important. Your workers, stockholders and brand's security and reputation are all on the line. Protocols for social networking websites are essential when employees are accessing these networks from company devices, or even non-work devices that contain sensitive company information (such as locally saved passwords, which are to be avoided). Keeping up to date with the user guides published by websites such as Facebook is crucial as important changes to these services occur semi-regularly.
Employees should consider their "posting" and "private (sic) messaging" on social media as publishing, because even if their settings are set to "friends only" anyone can screenshot or share their post, and there's no way of "unpublishing" after this happens. Employees should also generally be advised against posting identifiable information about their own lives or business information, especially when interacting with strangers.
Staying Ready
As new hackers pivot from one attack strategy to another, you need to stay agile and prepared to predict and prevent attacks, as well as detecting and responding swiftly if successfully attacked. A distributed security system is necessary when facing threats from different endpoints in your network/s, such as mobile work phones. The Department of Homeland Security's Cybersecurity Framework protocols is open to all businesses as a starting template.
Don't think you're safe from data breaches in 2017 even if you've never suffered one. The more assets are securitized and the more online our systems become the greater the risk. Stay alert!
Zohar Pinhasi, CEO and Founder of MonsterCloud, is a leader in opening the cloud computing market to small- and medium-sized businesses. Zohar has 20+ years of experience with sophisticated technology systems.A leader in the fast-moving technology industry trend of cloud services, Zohar has spent the past 12 years evangelizing for small- and medium-sized businesses to shift to the cloud. A calculated risk-taker with deep tech industry knowledge, he continues to champion cloud services to his enterprise and consumer customers. The foundations of Zohar's knowledge were established during a long training in an elite military technological unit. Zohar is also the founder of GOLBNET, a telecom company. Zohar's motto: A dream is a seed. Vision plants it. Imagination nurtures growth. Opportunities create blooms. Thoughts become things! (Donna McGoff)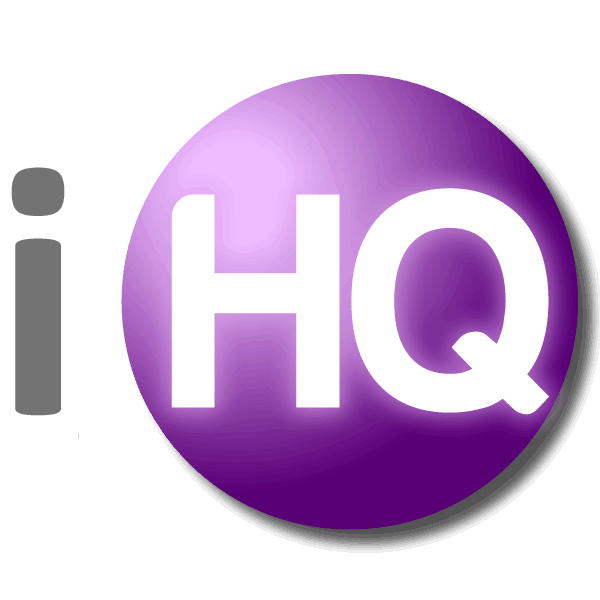 IntelligentHQ Your New Business Network.
IntelligentHQ is a Business network and an expert source for finance, capital markets and intelligence for thousands of global business professionals, startups, and companies.
We exist at the point of intersection between technology, social media, finance and innovation.
IntelligentHQ leverages innovation and scale of social digital technology, analytics, news and distribution to create an unparalleled, full digital medium and social business network spectrum.
IntelligentHQ is working hard, to become a trusted, and indispensable source of business news and analytics, within financial services and its associated supply chains and ecosystems.