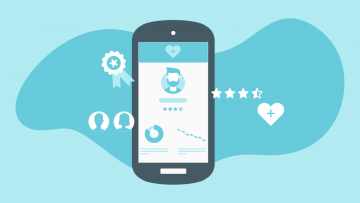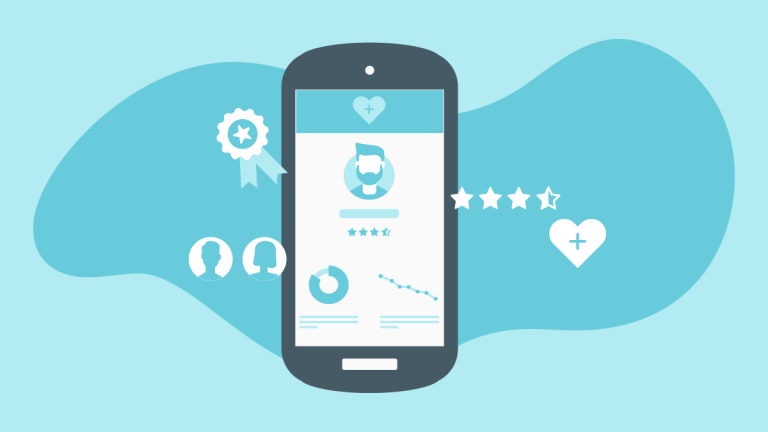 Being one of the most populous countries in the world and with several public health crises over the last decades, the US is certainly one of the biggest markets for health and wellness. In fact, the interest in the "industry of feeling good" offers so many possibilities that recent reports for the health and wellness market expect it to reach a value of $179 billion by 2020.
That expectation has solid ground that supports it. There are new trends in health and wellness, most of which are related to food and nutrition. However, one of the trends we can't overlook is how custom software developers have been teaming up with wellness companies to come up with digital apps to capitalize on the wellness boom.
Thus, we're seeing more and more applications being launched into the market month after month. This phenomenon isn't exclusive to the wellness industry. But the number of apps and its penetration among the public turns into something worth checking out. So let's do that!
How wellness apps are changing the industry
It takes just a couple of stats to understand the dramatic impact wellness apps are having in the daily lives of millions of people. The first one – during the first quarter of 2019, there were more than 37,000 health and fitness apps in the Google Play store alone. The second one – a recent survey found out that 42% of US adults are using some sort of digital technology to measure fitness and health improvements.
Though those numbers speak for themselves, it's worth underlining what they mean: basically, that people are obsessed with wellness. And since custom software development companies are coming up with more and more apps to cater to that demand, people are embracing those solutions to incorporate them into their health routines.
It's true that many of those apps are linked to specific wearables or devices (such as Fitbit or Apple smartwatches). However, many of them are standalone apps that have found a niche and are serving them effectively. Here are some of the most relevant ones.
Apps for healthcare institutions
The healthcare industry and its providers have always been at the vanguard of technological development. It's no surprise to learn, then, that many companies in this industry are working with custom software development services to create tailor-made apps to improve medical treatments and communication with patients.
Thus, hospitals, clinics, and other healthcare providers are creating mobile apps to increase the comfort of their patients. In that way, people can use those apps to manage appointments, access their medical records, view current treatments, and even ask questions to physicians and doctors.
Additionally, many developers are designing apps that work along health wearables to help all kinds of patients. These apps are used in conjunction with a device worn by the patient and helps in tracking important metrics such as heart rate, blood pressure, oxygen levels, and many other things. Doctors can access that information in real-time and make recommendations while the app itself can be used as a reminder to take medicines or to follow an exercise routine.
In fact, there are several apps in the market that are focused on aiding a patient with a specific treatment, especially chronic patients. In that way, these apps notify patients of medicine interactions, manage their refills, and reminds them of every important aspect of the treatment (such as upcoming checkups).
Apps for nutrition
Another major hit in the mobile app development world, nutrition apps have found millions of enthusiasts all over the world. That's because, in general terms, they help their users in keeping healthy habits when it comes to preparing meals, tracking calories, losing weight, and everything related to eating in a healthy way.
The biggest app in this area is MyFitnessPal, one of the biggest apps in the nutrition category, that serves more than 19 million active users. The secret of the app is that it helps its users to keep track of the meals they eat, provide insights about calories and other important nutrition information, and aid in the development of a weight loss plan.
There are several apps that are similar to MyFitnessPal, but it's also worth taking a look at other kinds of nutrition apps. A great example is Food Intolerances, an app that was developed for people that have to follow restricted diets or that need to limit the consumption of foods that are problematic for their health. The app features around 1,000 foods categorized according to a variety of allergies and intolerances. This informational app is fantastic for users trying to avoid common mistakes when eating new foods.
Apps for fitness tracking
Another subcategory of wellness apps that's been booming for quite some time now is the fitness category. Since eating healthy is just a part of a healthy lifestyle, it's only natural for companies to launch mobile apps to help with exercise and training. Big gym chains and high-end fitness companies like Equinox are leading the way in this with AI-driven apps that track the user's data while they work out and propose adjustments to the training to improve results.
The use of AI is crucial for the app's performance. That's because it analyzes a vast amount of data in real-time to offer opportunities for improvement. And since the basis for the app has machine learning, the app learns new ways of improvement after each training session. In a certain way, this app works like a digital coach that provides a very custom experience.
There are other similar apps that help their users and their workout. StrongLifts is a great example of this. This mobile app tracks the user's normal workout to record the curve of progressive resistance. Thus, the app suggests changes in the workout sessions (such as added weight) when it finds out that a user has reached a point where those changes can be applied without issues.
Summing up
If there's something that has characterized our modern digital era, it has to be the increase in sedentary habits for most of the populations. That lifestyle increases the likelihood of developing certain health problems, such as obesity and heart-related issues. That scenario provides the perfect opportunity for wellness companies to use the very same digital devices that cause the problem to entice users into choosing a healthier lifestyle.
Additionally, this context highlights the benefits of custom software development for the wellness industry. That's because there are numerous ways in which mobile apps can help push healthier habits. The examples are there for all to see: from clinic apps that can bridge the gap with patients to fitness apps that work like digital coaches, there are plenty of solutions for everyone.
With that in mind, it's no surprise that many expect an impressive growth for the health and wellness market. The next decade will certainly bring further development, with more customized solutions and sophisticated technologies like augmented reality and deep learning taking the spotlight. There are exciting times for the wellness industry lying ahead and custom app development will surely play a major role in it.
This is an article provided by our partners network. It does not reflect the views or opinions of our editorial team and management.
Contributed Content

Founder Dinis Guarda
IntelligentHQ Your New Business Network.
IntelligentHQ is a Business network and an expert source for finance, capital markets and intelligence for thousands of global business professionals, startups, and companies.
We exist at the point of intersection between technology, social media, finance and innovation.
IntelligentHQ leverages innovation and scale of social digital technology, analytics, news and distribution to create an unparalleled, full digital medium and social business network spectrum.
IntelligentHQ is working hard, to become a trusted, and indispensable source of business news and analytics, within financial services and its associated supply chains and ecosystems.