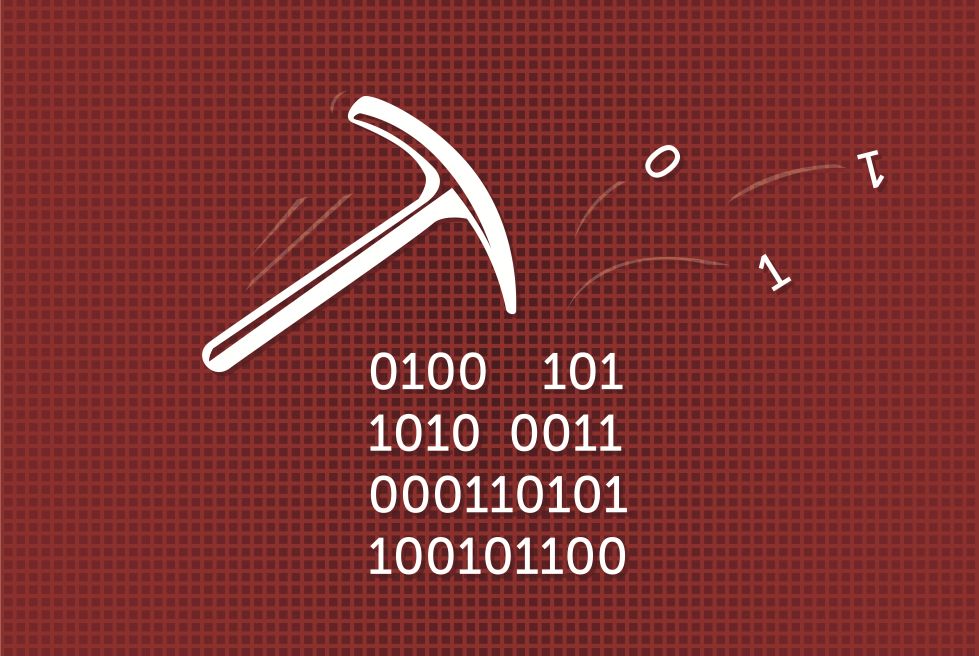 Since the early days of bitcoin there has been a good deal of change in the industry, and particularly with regard to the mining of cryptocurrencies. As Ken Addison reports, writing about developments with bitcoin and blockchain for PC Perspective, much has changed since 2011.
Back in 2011 it was possible to mine bitcoin using GPU. The GPU, (which means graphics processing unit), is a part of the video rendering system of a computer, and by using GPU, it is possible to mine in a faster way.
This quickly changed, because led by a strong desire to gain more cash, people began developing Application Specific Integrated Circuits (ASICs) with the purpose of bitcoin mining. This led to a new phase in bitcoin mining where regular people were much less likely to be able to join in the mining process any more.
As of the end of 2013, cryptomining emerged again, during a period when other cryptocurrencies were being taken on. For example, as Addison highlights, "…specifically Litecoin, which was based on the Scrypt algorithm instead of AES-256 like Bitcoin." With the emergence of other cryptocurrencies, the ASIC developed for mining Bitcoin became useless.
It also led to a phase where Dogecoin came to the fore. Introduced as a "joke currency" on 8 December 2013, Dogecoin grew so fast, that it developed its own online community. In 2014, it reached a capitalization of US$60 million and presently (June 2017), it has a capitalization of US$340 million.
At that time, those that developed these so-called "altcoins" believed that Scrypt was sufficiently different that ASICs could not be developed for it. It was also claimed to mean that GPU mining would be possible for some users once again. However, despite the claims, Scrypt ASICs were quickly developed and GPU mining came to an end once again.
Third wave Cryptomining
These developments brought us to a phase which may be termed "third wave cryptomining." This occurred during a time when the population in general became less interested in cryptocurrencies, and those that were still involved in these started to develop altcoins instead. These use various algorithms, and one of the major developments has been that of Ethereum.
Ethereum is thought to be a "quirky" cryptocurrency which uses the Dagger-Hashimoto algorithm. It is thought to have made GPU mining more profitable again (along with the increased price of bitcoin). However, GPU shortages have made it difficult to mine this particular cryptocurrency.
There are now a variety of cryptocurrencies to mine and it can be hard to select which one to focus on, particularly since new types of altcoins are appearing all of the time, and the market is also pretty volatile. While Ethereum would initially appear to be a good choice for mining, it is argued that this might be switching to a Proof of Stake approach which would be likely to remove the need for mining.
Another option is to use a service like NiceHash. NiceHash serves the purpose of connecting those that buy and sell computer power. Those that want to mine can pay using Bitcoin to purchase mining power that targets the currency they want to mine in mining pools. The NiceHash miner application is downloaded and the NiceHash servers figure out where the workload goes. Those that sell the Bitcoin are paid and need a suitable walled to get paid. It is recommended to use Coinbase to achieve this. The following video, lets you know more about NiceHash:
NiceHash is opined to be good because its application is able to benchmark the GPUs you have accessible to you to identify the stings optimal for each miner. It can then move between currencies in an automated manner, depending on the demand for different currencies at any different time. While this seems like an excellent solution, it is worth bearing in mind that the organisation does skim off a cut of 3% for acting as a middleman. This means that its users are unable to achieve the highest levels of profit that might otherwise be possible from mining with their hardware. However, it is nonetheless a decent option for users.
One question that needs to be considered and factored in when mining is the cost of electricity. In the past that was a problem because Bitcoin was not as valuable as it is today. Given that the price of Bitcoin has risen, electricity costs are not likely to be so much of an issue anymore. It is also important when getting into this type of endeavour to remember that Bitcoin rates change, and you might not necessarily be able to afford to pay back the costs of hardware particularly rapidly. Also, GPU load that is constantly at 100% has the potential to reduce hardware life.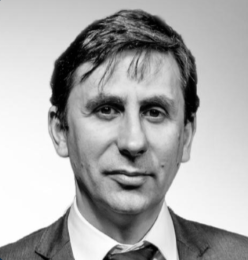 Dinis Guarda is an author, academic, influencer, serial entrepreneur, and leader in 4IR, AI, Fintech, digital transformation, and Blockchain. Dinis has created various companies such as Ztudium tech platform; founder of global digital platform directory openbusinesscouncil.org; digital transformation platform to empower, guide and index cities citiesabc.com and fashion technology platform fashionabc.org. He is also the publisher of intelligenthq.com, hedgethink.com and tradersdna.com. He has been working with the likes of UN / UNITAR, UNESCO, European Space Agency, Davos WEF, Philips, Saxo Bank, Mastercard, Barclays, and governments all over the world.
With over two decades of experience in international business, C-level positions, and digital transformation, Dinis has worked with new tech, cryptocurrencies, driven ICOs, regulation, compliance, and legal international processes, and has created a bank, and been involved in the inception of some of the top 100 digital currencies.
He creates and helps build ventures focused on global growth, 360 digital strategies, sustainable innovation, Blockchain, Fintech, AI and new emerging business models such as ICOs / tokenomics.
Dinis is the founder/CEO of ztudium that manages blocksdna / lifesdna. These products and platforms offer multiple AI P2P, fintech, blockchain, search engine and PaaS solutions in consumer wellness healthcare and life style with a global team of experts and universities.
He is the founder of coinsdna a new swiss regulated, Swiss based, institutional grade token and cryptocurrencies blockchain exchange. He is founder of DragonBloc a blockchain, AI, Fintech fund and co-founder of Freedomee project.
Dinis is the author of various books. He has published different books such "4IR AI Blockchain Fintech IoT Reinventing a Nation", "How Businesses and Governments can Prosper with Fintech, Blockchain and AI?", also the bigger case study and book (400 pages) "Blockchain, AI and Crypto Economics – The Next Tsunami?" last the "Tokenomics and ICOs – How to be good at the new digital world of finance / Crypto" was launched in 2018.
Some of the companies Dinis created or has been involved have reached over 1 USD billions in valuation. Dinis has advised and was responsible for some top financial organisations, 100 cryptocurrencies worldwide and Fortune 500 companies.
Dinis is involved as a strategist, board member and advisor with the payments, lifestyle, blockchain reward community app Glance technologies, for whom he built the blockchain messaging / payment / loyalty software Blockimpact, the seminal Hyperloop Transportations project, Kora, and blockchain cybersecurity Privus.
He is listed in various global fintech, blockchain, AI, social media industry top lists as an influencer in position top 10/20 within 100 rankings: such as Top People In Blockchain | Cointelegraph https://top.cointelegraph.com/ and https://cryptoweekly.co/100/ .
Between 2014 and 2015 he was involved in creating a fabbanking.com a digital bank between Asia and Africa as Chief Commercial Officer and Marketing Officer responsible for all legal, tech and business development. Between 2009 and 2010 he was the founder of one of the world first fintech, social trading platforms tradingfloor.com for Saxo Bank.
He is a shareholder of the fintech social money transfer app Moneymailme and math edutech gamification children's app Gozoa.
He has been a lecturer at Copenhagen Business School, Groupe INSEEC/Monaco University and other leading world universities.