Crowdfunding has become an increasingly popular way of financing projects, business ideas, charity and loans through small contributions from a large number of individuals. The UK is the now the most advanced country in the world for equity crowdfunding. If one were to use UK platform Crowdcube as an indicator, in the first five months of 2013 it raised £4,400,000 for 20 businesses compared with £840,000 for 11 pitches in the equivalent period of 2012.
Luke Lang, co-founder of Crowdcube responded, "That's a whopping 524% increase and we're only at the start of June! In fact, we funded 25 pitches for a total of £2.7 million during the whole of last year – that's a huge leap and we've smashed our targets. It's fantastic to see the model taking off like this in the UK. We're excited about the next phase of our growth at home and abroad." Launched in February 2011, Crowdcube is the world's first equity-based crowdfunding platform.
The collaborative power of crowdfunding can stimulate the economy, democratise financial systems, create new and better jobs, foster innovation and entrepreneurship, strengthen civil society, and help local communities flourish. Even Actor James Franco, has become the latest star, to turn to a crowdfunding site in an attempt to fund a trilogy of movies based on his short story collection, Palo Alto. Utilizing Indiegogo, Franco plans to raise about $500000.
Crowdfunding can also be used to modify the way people view Networks, Information and Commerce. Urban Cloud is a recent innovative social network. that unites people on a platform designed to promote collaboration. They use native advertising, provide peer-to-peer content validation and positive reinforcement to transform the social networking experience. Urban Cloud also uses a proprietary algorithm called STAC (Space, Time, Active, Content) to blend advertising into a user's social timeline.  Of course, there are concerns on regulation, and potential scams  that need to be monitored.There is confusion on the differences between equity, debt, donation, reward and revenue based models. Additionally many startups have appeared on the scene, a good thing for innovation, but there is a struggle to survive, in the long term. Regonizing this fact, CrowdFunding Incubator LLC has devised a novel plan toward creating the very first cooperative community of "licensee/managers" each of whom will become the holder of a territorial fiefdom within the kingdom of the company as a whole.
The program is aimed at displacing some of the smaller crowdfunding entities which are springing up and barely scraping by, as well as some of the early entrants into the industry like Kickstarter and IndieGoGo which currently dominate the field.  "It's a great means for entrepreneurial individuals to be involved in a ready-made crowdfunding environment, instead of having them go through the time and expense of creating their own individual websites which would ultimately be acting in potential competition with each other. We'll provide the platform, the site management and hosting, as well as the training for each of our licensees. It's like a condo or a cooperative, except that the underlying property is in cyberspace.
"Instead of competition, we'll have collaboration, and the synergy that comes from a significantly increased number of projects, as well as a geometric expansion in website visitors, many of whom will become contributors. Plus, each of our licensees will bring his or her personal business network into the mix. This will greatly increase the awareness of our company and our platform. We've already prepared our documentation and have identified several exciting and ambitious candidates."
If you are a potential financier, here are some questions you need to keep at the back of your mind.
Do the proposal details check out?
Can the given information be verified independantly?
If projects do not reach proposed goals will the money be returned?
When can backers realistically expect returns?
Are entrepreneurs candidly discussing the potential roadblocks for the project?
Are there any contingency plans for failing projects?
[xyz-ihs snippet="crowd"]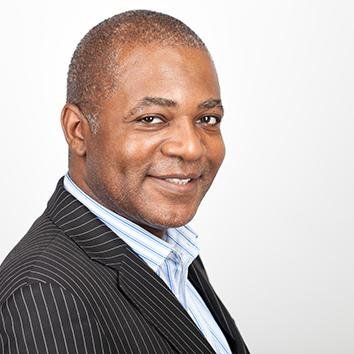 Hayden Richards is Contributor of IntelligentHQ. He specialises in finance, trading, investment, and technology, with expertise in both buy-side, sell-side. Contributing and advising various global corporations, Hayden is a thought leader, researching on global regulatory subjects, digital, social media strategies and new trends for Businesses, Capital Markets and Financial Services.
Aside from the articles, interviews and content he writes for IntelligentHQ, Hayden is also a content curator for capital markets, analytic platforms and business industry emerging trends. An avid new media explorer Hayden is driven by a passion for business development, innovation, social business, Tech Trading, payments and eCommerce. A native Trinidadian, Hayden is also a veteran, having served with the Royal Air Force Reserves for the past 10 years.
Follow Hayden on Twitter @HaydenARichards, linkedin.com/haydenhrichards and http://www.scoop.it/u/hayden-richards