"We need red blood cells to live, but the purpose of life is more than to make red blood cells. As well as business need profits to live, the purpose of business is more than simply to generate profits."
Those words, said byR. Edward Freeman, a professor at the University of Virginia Darden School of Business and a Conscious Capitalism, Inc. trustee, represents a dogma of a new way of doing business where the focus isn't about making profit out of the business activity but getting them through the value they create for the society. We are talking about conscious capitalism.
This concept is well driven by the Conscious Capitalism Foundation, who has set up a credo about how they conceive business.
"We believe that business is good because it creates value, it is ethical because it is based on voluntary exchange, it is noble because it can elevate our existence and it is heroic because it lifts people out of poverty and creates prosperity. Free enterprise capitalism is the most powerful system for social cooperation and human progress ever conceived. It is one of the most compelling ideas we humans have ever had. But we can aspire to even more."
For them, doing business is part of our interactions with others, and so we should try to cooperate instead of compete. And if we have to compete, the least business could do is to create something that can be useful for others.
The crucial question here is what "create value" means, when talking about doing business? Beyond the product itself and selling tactics, it is the whole process what really matters.
In order to help us having the right answer, expert John Rampton has set some principles of how a conscious business should be.
"Research has proven again and again that being socially conscious can positively impact your business's bottom line. Both customers and employees want to support organizations who respond generously to the needs of a community and to those who are socially responsible. It also fosters innovation and collaboration and can even help you obtain funding from investors.
In short, becoming a more socially conscious business not only makes the world a better place, it also can help your business thrive. Of course, saying that you want your business to give back to the community is one thing. Actually becoming more socially responsible is another," he said.
The 7 principles
For him, here are seven basic principles all business should follow if they are to become a great part of the society:
1. Create a social responsibility mission.
Social responsibility should become a part of the DNA of your business that shapes your values and the everyday choices that are made by executives, managers, and employees.
This means being acting with authenticity, minimizing harm, thinking locally, focusing on efforts that promote passion and teamwork among your team, and being transparent about any setbacks that your business has experienced while becoming more socially conscious and sharing the progress that you've made.
2. Establish attainable goals.
Take baby steps and set goals that can be attained. As with any other goals that you've set for your business, make sure that they can be measured so that you know that you're heading into the right direction.
3. Target good talent.
"More startups and new businesses that hire millennials or other young workers are launching initiatives to support their communities and getting that built in early, because it's important to attract that generation of workers [who] want to be doing good while they're working," says Kerri Golden, co-founder and general partner of JOLT Fund.
4. Crowdsource ideas.
According to research from Weber Shandwick's Social Impact specialty group 44 percent of 216 executives from Fortune 200 companies had used crowdsourcing to gather ideas for the company's social responsibility programming.
5. Collaborate with likeminded businesses and organizations.
By partnering with other small businesses, you can discover inventive ways to become more socially conscious. For small businesses these opportunities can be found through their local Chamber of Commerce, local branches of associations, networking groups, or asking their neighbours.
6. Establish charity rewards and bonuses.
It's no secret that being charitable makes us feel satisfied and happy. You can bring those feelings into the workplace by encouraging your team to be more charitable. Not only does that make your business more socially conscious, it boosts morale and productivity.
7. Reimagine giving.
Finally, "Think less about giving back and more about ensuring that the business is giving as," writes Matthew E. May on American Express's OPEN Forum. "It's not about what the business does after the money is earned (donations of time and resources) or as part of their efforts (supply chain sustainability) or even in addition to what is not responsible at all (wasteful practices). A healthy philanthropic and community function is laudable but real giving is in how people do business every day."
This way of making business adds something that is most needed in our days. When "every man to himself" doesn't work any more in this 24/7 connected world, only cooperation, ethical manners and environment conscious can save capitalism of a rather doomed fate.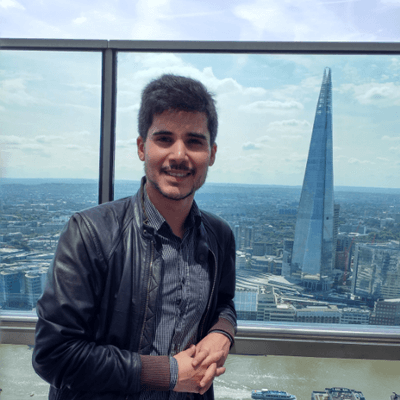 Hernaldo Turrillo is a writer and author specialised in innovation, AI, DLT, SMEs, trading, investing and new trends in technology and business. He has been working for ztudium group since 2017. He is the editor of openbusinesscouncil.org, tradersdna.com, hedgethink.com, and writes regularly for intelligenthq.com, socialmediacouncil.eu. Hernaldo was born in Spain and finally settled in London, United Kingdom, after a few years of personal growth. Hernaldo finished his Journalism bachelor degree in the University of Seville, Spain, and began working as reporter in the newspaper, Europa Sur, writing about Politics and Society. He also worked as community manager and marketing advisor in Los Barrios, Spain. Innovation, technology, politics and economy are his main interests, with special focus on new trends and ethical projects. He enjoys finding himself getting lost in words, explaining what he understands from the world and helping others. Besides a journalist, he is also a thinker and proactive in digital transformation strategies. Knowledge and ideas have no limits.