Everyone finds themself with unexpected expenses from time to time. Whether you need to cover a surprise medical bill, or you just need to make a large purchase, there are several ways to tide yourself over financially. If you find yourself in need of some quick cash to tide you over before your next paycheck comes though, you may be looking into payday loans.
Before comparing different payday loans and payday lenders, it is important to know whether taking one out is the right decision at all. Payday loans can be tough for some people to repay, as they are lent for such a short period. It may be worth looking at alternatives to payday loans first.
What are payday loans?
Payday loans are short-term loans that you repay when you get paid by your employer. It would be best if you were employed to get them, so the lender is more confident you can repay. When you apply, you will usually be asked to provide your personal and employment details, along with some questions about affordability. While they may verify your employment, it is usually a pretty discreet process.
When you apply, you will be asked for your debit card details, so that repayment can be arranged automatically. The amount you repay varies depending on the lender and how long you take the loan out for – it can be as little as a day or two or up to three months. You can check out the best payday loans online with Personal Money Network.
Things to bear in mind
Is a payday loan right for you?
While payday loans might be tempting for those who are in need of a quick and easy financial boost, the payday loan system isn't the right choice for everyone. If you are in one of the following situations, be careful before you commit to this type of loan.
1. You already have another loan repayment plan
If you already have debts that need to be repaid, it might be unrealistic to sign up for another one. Lots of people fall into the trap of using a payday loan to pay off another loan from previous debts. This can lead to a situation where your debts begin to spiral out of control, and you wind up with more debt than you will ever really be able to repay. If you have multiple loans that you're struggling with, it might be better to consider a refinancing option.
2. You haven't considered the reality of the repayment plan
If you don't have a fully realistic repayment plan in place personally, reconsider taking out the payday loan. Start by looking at the repayment plan for the loan and then look at your personal income. Deduct the repayment amount from the income you'll receive. If the remaining amount will not realistically cover your monthly or weekly expenses until the next paycheck, this type of loan probably won't work for you. You will likely find yourself getting into even more debt, and potentially taking out yet another loan.
If the repayment plan can work, you may need to think carefully about which expenses you can cut in order to meet repayment deadlines. Or, you may wish to consider finding a temporary second job in the meantime, to ensure you meet all of the payment deadlines.
3. The loan is for something you don't necessarily need
Sometimes expenses arise that are tempting but not altogether necessary. Maybe it's for a friend's bachelor party, an extravagant birthday present or for another expensive, but important event. Think seriously about whether this event or expense is truly necessary. Try to allow yourself to get into the mindset of "I'll think about the consequences later and have fun now". This type of thinking can lead to serious financial problems down the line.
APR
Each lender is required by law to display their 'representative APR'. APR is an Annual Percentage Rate, which is designed to help you compare payday loans and other types of credit. The idea is that each APR shows what that loan would cost if you took it out for a year on the same terms.
The type of APR lenders have to show is a 'representative APR'. This means that it's the APR on loans that at least 51% of successful applicants would be offered (as some lenders have a range of interest rates, depending on your ability to repay).
These things can make the APR (or representative APR) on short-term loans confusing. Because they are for such a short period, the percentage rate is multiplied many times to reach an annual figure. This means the APR for most payday loans and other short-term loans reach hundreds or thousands of percent.
To learn more about what APR is and how it works, visit this website
Repayment plan
It may be easier to figure out what you would repay daily and comparing potential loans that way. You could also just look at the amount you repay and how realistic the repayment schedule is.
When you are comparing payday loan alternative and short-term loans, it is important to look at the overall amount you are repaying, as well as the length of time the loan is for. Consider the repayment schedule or payment options available for each lender. Are the regular repayments realistic for your budget?
Bear in mind that the longer a loan is for, the lower the representative APR will be if you are repaying the same amount – so make sure you are comparing like for like. If you don't, you may end up with a loan that costs more overall, especially once you consider interest and fees for things like extra repayments. Look for representative examples, which lenders must display.
However, it is also worth remembering that some payday loans and short-term loans are for a longer period, with multiple repayments (each of which are for smaller amounts). You may find it easier to repay a loan that is split into instalments.
How to choose the best payday loan
If you still think a payday loan is a right choice for you, make sure you choose the loan carefully.
Direct vs Indirect lenders
Finding a trustworthy, reliable lender is the first important step. Direct lenders used to be banks, but today, there are plenty of independent companies that offer direct lending. Indirect lenders take a commission and use a secondary source to fund the loan. If you find yourself with a loan from an indirect lender, you may run into problems if you have trouble repaying. Indirect lenders are less likely to have customer service available and won't be able to help you with other options when you can't make a repayment.
2. Opt for a flexible repayment plan
While it may appear that you're paying more APR, a flexible repayment plan is the safest option in most cases. Having the option to choose to extend the repayment over the course of a year rather than 3 months will lower each instalment and make the repayment much more manageable.
3. Make sure you are eligible
Before you apply, check that you meet all of the criteria. These factors tend to include employment, income, age, credit score and amount needed. Checking this criterion in advance will save you time and help you to avoid disappointment.
4. Make sure you find a lender that offers quick payment
Because you are likely quite desperate for emergency funds, it's important that you find a lender that can pay you quickly. If it doesn't say when you'll be paid, try to find another lender.
Tips on repaying your payday loan
Set aside the monthly instalments when you get them
Every time you get paid, immediately set aside the money you'll need for the loan repayment installation. This way, you'll avoid accidentally spending too much and getting into serious financial trouble.
Get a side hustle
It will be hugely helpful to have another source of income while you're repaying your loan. Whether you decide to sell some items on EBay, do some babysitting or you just get a part-time job at a local store, this extra flow of cash will make everything much more manageable.
Cut back on extra expenses
Force yourself to spend your money carefully. Try not to go out for meals, buy new clothes or spend more than you need to on your daily needs. Planning meals in advance and bringing coffee from home can go a long way and you'll be amazed how much you save over time.
Conclusion
A payday loan can be a lifesaver in the right circumstances. If you have a good repayment plan in place, this might just be the best way to get the cash you need, fast. As long as you are vigilant and careful with your spending and meet your repayment deadlines, a payday loan can be a brilliant way to cover unexpected financial needs.
This is an article provided by our partners' network. It does not reflect the views or opinions of our editorial team and management.
Contributed content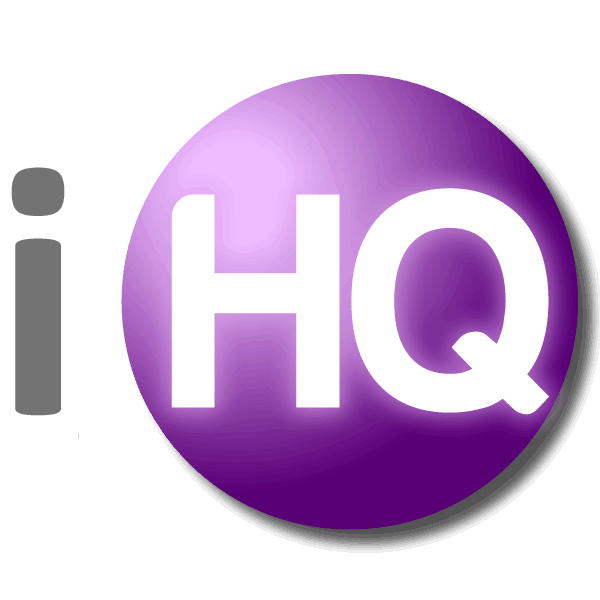 IntelligentHQ Your New Business Network.
IntelligentHQ is a Business network and an expert source for finance, capital markets and intelligence for thousands of global business professionals, startups, and companies.
We exist at the point of intersection between technology, social media, finance and innovation.
IntelligentHQ leverages innovation and scale of social digital technology, analytics, news and distribution to create an unparalleled, full digital medium and social business network spectrum.
IntelligentHQ is working hard, to become a trusted, and indispensable source of business news and analytics, within financial services and its associated supply chains and ecosystems.