While much of the community manager's role is performed online, social media networking efforts can be greatly enhanced with a little real-life interaction. You can achieve a lot in terms of building engagement, making connections, and strengthening existing online links with some offline activity. Take a look at the friend request dialog box on Facebook for example: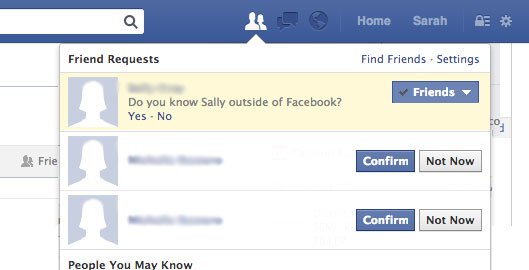 Now, not everyone takes heed of the way Facebook would like you to use their service, but it does at least indicate how important real-life connections are in building an online community – particularly those based around social media (as opposed to forums etc). Here are just a few examples of offline events that can be leveraged and/or hosted to enhance your online community-building exercises.
Conferences
Hosting a conference can be a great way to build an online buzz about your company and its products and/or services, and can go a long way towards fostering an active community. A conference allows customers to meet each other and network, strengthening the connections that surround your company or brand. An industry conference can also help you to engage with potential prospects and discover potential advocates that will help your network to grow. The value of personal – as opposed to virtual – connections can't be underestimated, helping to get your brand noticed in an organic way and giving you a useful platform for promotion.
Speed Networking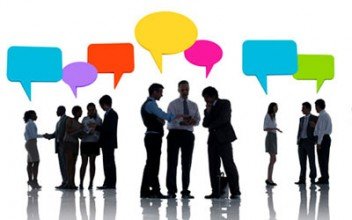 Business is all about networking, and you can gain a lot of visibility by associating your brand with an event that promotes this activity. One format that has become increasingly popular in recent years is 'speed networking' – a business-oriented variant on the speed dating idea. Basically, this involves asking the audience to circulate and introduce themselves to people that they don't know, and having a quick chat about what each other does. After a brief period, for example five minutes, the bell is rung and everyone has to move round and talk to someone else. After this phase has run its course, the bell-ringing stops and people can go back to talk in more depth with the connections they are most interested in, or talk to any that they missed. This can be a quirky and fun way to foster new connections among your audience, and is mutually beneficial – the attendees get to meet potentially useful contacts face-to-face, and your company gets a platform to spread its message.
Meetups
Hosting or attending a meetup can be another good way to get people together to share their knowledge and expand their network. Hosting a meetup will enable you to bring customers together to network and share their expertise. This can take several forms, such as a dinner, a morning meeting, or an informal get-together (preferably with some free drinks). It can also be valuable to attend meetups hosted by others, as this gives you the opportunity to make real-life connections with your peers and members of your community and get your brand known. Meetup.com is a great resource for finding events of this type in your area, so it's worth having a look from time to time to see if there is anything relevant to your business happening soon.
One-on-ones
While larger-scale events such as conferences and meetups can help to build a buzz around your company, there is a lot to be said for the more intimate connections you can make with a one-on-one meeting. Therefore, it can be worth finding out when your best customers, prospects, and advocates are in town and extending them an invitation. This allows you to collect feedback and make stronger connections with your best customers or most lucrative prospects. Being able to look someone in the eye and shake them by the hand has a much bigger impact than any online conversation, particularly if there is a free meal or a drink involved. As they say, there's no such thing as a free lunch!
Happy Hours
Did I mention that people love a free drink? Getting employees, customers, and prospects together in an informal setting when you don't necessarily have content that you want to present to them can create a lot of goodwill, building advocacy and affinity. Numerous studies, such as the one featured in this Forbes article, have shown that on the whole, people prefer to do business with people they like, and events such as happy hours can promote this type of valuable connection.
To finish off, here is an infographic from the Virtual Edge Institute showing some useful stats about the way that people choose to engage both online and offline: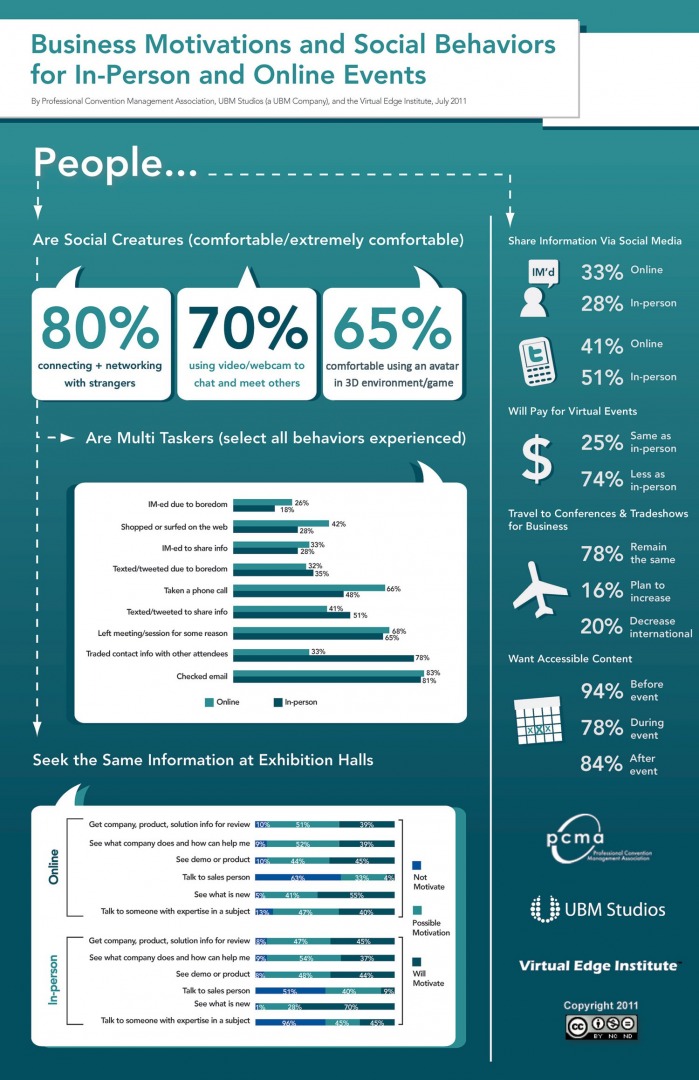 I am a writer based in London, specialising in finance, trading, investment, and forex. Aside from the articles and content I write for IntelligentHQ, I also write for euroinvestor.com, and I have also written educational trading and investment guides for various websites including tradingquarter.com. Before specialising in finance, I worked as a writer for various digital marketing firms, specialising in online SEO-friendly content. I grew up in Aberdeen, Scotland, and I have an MA in English Literature from the University of Glasgow and I am a lead musician in a band. You can find me on twitter @pmilne100.