How Your Comfort Zone Can Be Your Real Competitor. Intelligenthq
Competitors are a nice easy target to blame for your lack of success. This is an easy little excuse for avoiding greatness that takes very little effort to think up. "Well, they came up with this idea and now we're playing catch up…" But why are you playing catch up? Why were you not leading the way in the first place? The answer is you were pretty comfortable with where you were at and were not pushing yourself in the way that your competitor was. Your competitor meanwhile was not sat in his or her comfort zone. In fact your competitor was working on the edge. Your competitor was flying by the seat of his pants. Your competitor was way outside their comfort zone. That's why they were able to get ahead of you. You can bet that your competitor loves this.
All of this may a bit of a revelation to you. But then think about how often in the past year, or even the last month that you have actually really pushed yourself. Chances are that you have not done so at all. There's a good reason for that. Your comfort zone feels safe. People do not like to feel unsafe. The problem is that being safe and comfy usually won't build an amazing, successful business.
And what about risks? Do you take them? Clearly some types of risks may be a bad idea, but a well-measured and understood risk may be an opportunity worth jumping on. Certainly you may not feel all safe, cosy and warm in doing so. But the rewards will usually be greater. We're not saying go and gamble your life savings away in Las Vegas. Rather, we're saying look outside of the safe and easy options where you always know what will happen. Take calculated risks where you know that the chances of things going wrong are relatively low, but where the rewards will be relatively high.
Think about how you set goals for yourself and others. Do they have an element of stretch to them? That is, are they a bit hard to attain? If not, then you're in your comfort zone and you're creating a culture of comfort that will be hard to shake. The subject of objectives is an important one because people need stretching objectives. If not they just get bored and don't try too hard. That means that if you are not setting stretching objectives your employees are not nearly as productive as if you were to dangle a carrot slightly out of their reach. Employees that are not stretched may also not be motivated. This may lead to them leaving your business. The bottom line is that people like to be stretched. Achievement is a big motivator for most people, but having it easy to achieve goals doesn't motivate anyone.
Four Stages Of A Breakthrough. Image source: Lifemaps
For sure, staying firmly in your comfort zone is holding you and your business back from achieving greatness. Author of the famous book "Good to Great", Jim Collins once wrote:
"Greatness is first and foremost a matter of conscious choice and discipline." 
Are you choosing to be great? Are you focusing on the discipline that is needed to get there? Are you really working towards greatness at all? Or are you sat back in your comfort zone feeling good about the fact that what you are doing is good… when you really could be great by pushing it that little bit further? Start by making all of your objectives that little bit harder. So, your objective was to make three sales this week? Up it to five sales. That may be a bit more challenging to reach, but even if you make four sales rather five then that will be one more sale than you'd have made if you left your goal at three sales. Of course, your activity may not be sales. But you get the point. Every single goal has to be stretched that little bit higher so that it is more of a challenge to reach. And you may well surprise yourself and reach these tougher new goals quicker than you think. And then you need to reset them again.
Seize the day today and start by setting goals that stretch you to really achieve everything that you are capable of.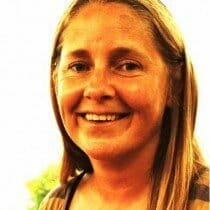 Paula Newton is a business writer, editor and management consultant with extensive experience writing and consulting for both start-ups and long established companies. She has ten years management and leadership experience gained at BSkyB in London and Viva Travel Guides in Quito, Ecuador, giving her a depth of insight into innovation in international business. With an MBA from the University of Hull and many years of experience running her own business consultancy, Paula's background allows her to connect with a diverse range of clients, including cutting edge technology and web-based start-ups but also multinationals in need of assistance. Paula has played a defining role in shaping organizational strategy for a wide range of different organizations, including for-profit, NGOs and charities. Paula has also served on the Board of Directors for the South American Explorers Club in Quito, Ecuador.