Venture-funded CoinLab, is a Bitcoin business incubator that builds businesses that provide fundamental infrastructure for Bitcoin. The firm has announced that it will be launching additional Bitcoin businesses by the end of 2013, kicking off with the first enterprise-scale Bitcoin mining company in the U.S. Alydian.
"Consumers and investors are desperate for quality teams engaged with this next generation payment technology," said Peter Vessenes, CEO of CoinLab.  "We provide the Bitcoin expertise and talent that our industry needs to move forward."
As a founder-led incubator, CoinLab will bring in external management talent to launch and manage Bitcoin businesses developed internally.  This differs from accelerators in that it will not be providing capital or mentoring to existing or aspiring startup teams.  "We're focusing on quality, not quantity," said Vessenes.  "Bitcoin needs very high quality infrastructure right now. We want to make sure our companies can execute successfully, so we're not rushing it."
The first portfolio company CoinLab is launching is Alydian, which is the first company to offer "multi-terahash-speed" mining systems.  Led by veteran semiconductor executive and former Pixelworks CEO Hans Olsen, Alydian delivers enterprise-scale Bitcoin mining systems. As a technology executive Hans had successfully launched several companies around innovative product concepts and held leadership positions in Engineering, Marketing and Operations. Most recently Hans held VP/GM positions at Avnera, a fables SOC semiconductor company and CEO of Azuray Inc, a solar power start-up company.
Before that, from 1998 to 2007, Hans was CEO/COO of Pixelworks where he was instrumental in the development and growth of the company's global Video and TV SOC consumer-based businesses.
"The Alydian team has worked diligently over the past year and we are excited to be the first in this industry to offer multi-terahash-speed turnkey mining systems available for delivery this month," said Vessenes. Weighing in on the development Techcrunch said:
"Until this is proven definitively, however, Alydian, like most incubated companies, looks a bit too good to be true. Presumably these initial investments allow for a nice arbitrage opportunity by buying cheap mining hardware and simply keeping the lights on while well-heeled clients drop off checks and take a bit of profit".
"CoinLab has been building our infrastructure businesses and hope to launch at least one more in 2013, with some tentatively slated for 2014.  We are actively recruiting adjacent industry veterans from hardware, finance, payments and insurance who want to revitalize or disrupt existing industries and help us lead the bitcoin revolution.  Combining our deep Bitcoin industry knowledge with proven management talent can be immensely valuable.
Image credit: Flickr (zcopley)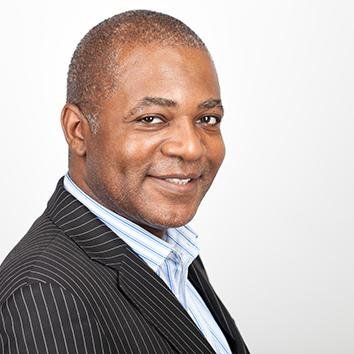 Hayden Richards is Contributor of IntelligentHQ. He specialises in finance, trading, investment, and technology, with expertise in both buy-side, sell-side. Contributing and advising various global corporations, Hayden is a thought leader, researching on global regulatory subjects, digital, social media strategies and new trends for Businesses, Capital Markets and Financial Services.
Aside from the articles, interviews and content he writes for IntelligentHQ, Hayden is also a content curator for capital markets, analytic platforms and business industry emerging trends. An avid new media explorer Hayden is driven by a passion for business development, innovation, social business, Tech Trading, payments and eCommerce. A native Trinidadian, Hayden is also a veteran, having served with the Royal Air Force Reserves for the past 10 years.
Follow Hayden on Twitter @HaydenARichards, linkedin.com/haydenhrichards and http://www.scoop.it/u/hayden-richards