Checking If Your Financial Data Are Being Sold On the Dark Web
With the advancement of communication technologies over the past two decades, it has become increasingly easy for people to make purchases and access services online. In turn, it also means that more and more companies are being entrusted with the personal information of their customers. While letting online companies have access to our personal and financial data has helped to speed up online transactions, it also means that this sensitive data has become easier for criminals to gain access to.
This is evidenced by the fact that more and more companies are suffering from data breaches nowadays. Unfortunately for many of us, it is only when we become victims of identity theft or when money in our bank account is being siphoned off do we eventually realize that our personal data has fallen into the wrong hands.
The main reason why many of us are unaware that our personal and financial data has been compromised and is circulated among cyber criminals is because of the "dark web".
The dark web refers to the layer of the internet where the contents of the websites located there are not readily accessible to the general public. This is due to the fact that the information on the dark web is not indexed by search engines as the websites are hidden behind protective layers such as firewalls or paywalls.
Based on research conducted by Intelliagg, it is estimated that there are about 30,000 websites on the dark web with roughly 48% dealing with illegal content, while nearly half of which are categorized as "leaked data".
These "leaked data" can be purchased by criminals to open bank accounts to be used for money laundering or to apply for credit cards. Since the dark web is cloaked in anonymity, it is almost impossible for an ordinary individual to know if his or her personal and financial is being sold on the dark web.
Nevertheless, there are dark web monitoring tools and companies which you can turn to for checking if your personal data is being circulated on the dark web. Companies such as OwlDetect offer a monthly subscription based service which monitors, detects and then alerts you if any of your personal and financial details start appearing in the wrong places.
In addition to subscribing to a monitoring service such as OwlDetect, you can also take extra precautions to prevent your data from falling into the wrong hands by following the suggestions given by the UK's national fraud and cyber crime reporting center Action Fraud.
When signing up for new services, always check the terms and conditions as well as unticking any boxes that allow your personal data to be sold to a third party.
Use strong passwords such as those containing a combination of upper and lower numbers, letters and symbols.
Don't respond to any unsolicited calls or emails as well as avoiding clicking on links of unknown origin.
Limit the posting of information on your social media page and web profiles.
Report any suspicious calls that you suspect as trying to gain personal information from you to the police.
Password protect your all devices and encrypt all drives that contain your personal information.
Scrutinized your credit report on a regular basis to look for new accounts not opened by you.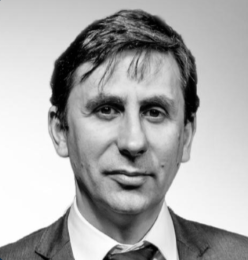 Dinis Guarda is the founder of intelligenthq.com and an author, serial entrepreneur and CEO of ztudium that manages openbusinesscouncil.org, fashionabc.org, blocksdna.com, lifesdna.com.
He creates and helps build ventures focused on global growth, 360 digital strategies, sustainable innovation, Blockchain, Fintech, AI and new emerging business models such as ICOs / tokenomics.
Dinis is the founder/CEO of ztudium that manages blocksdna / lifesdna. These products and platforms offer multiple AI P2P, fintech, blockchain, search engine and PaaS solutions in consumer wellness healthcare and life style with a global team of experts and universities.
He is the founder of coinsdna a new swiss regulated, Swiss based, institutional grade token and cryptocurrencies blockchain exchange. He is founder of DragonBloc a blockchain, AI, Fintech fund and co-founder of Freedomee project.
Dinis has created various companies namely Ztudium, a tech, digital and AI blockchain startup that builds cutting edge software, big data insights, publishes intelligenthq.com, hedgethink.com, fashionabc.org, openbusinesscouncil.org and tradersdna.com, citiesabc.com among others.
Dinis is the author of various books. His upcoming books "4IR AI Blockchain Fintech IoT Reinventing a Nation", "How Businesses and Governments can Prosper with Fintech, Blockchain and AI?", also the bigger case study and book (400 pages) "Blockchain, AI and Crypto Economics – The Next Tsunami?" last the "Tokenomics and ICOs – How to be good at the new digital world of finance / Crypto" will be launched in 2018.
Some of the companies Dinis created or has been involved have reached over 1 USD billions in valuation. Dinis has advised and was responsible for some top financial organisations, 100 cryptocurrencies worldwide and Fortune 500 companies.
Dinis is involved as a strategist, board member and advisor with the payments, lifestyle, blockchain reward community app Glance technologies, for whom he built the blockchain messaging / payment / loyalty software Blockimpact, the seminal Hyperloop Transportations project, Kora, and blockchain cybersecurity Privus.
He is listed in various global fintech, blockchain, AI, social media industry top lists as an influencer in position top 10/20 within 100 rankings: such as Top People In Blockchain | Cointelegraph https://top.cointelegraph.com/ and https://cryptoweekly.co/100/ .
He has been a lecturer at Copenhagen Business School, Groupe INSEEC/Monaco University and other leading world universities.
He is a shareholder of the fintech social money transfer app Moneymailme and math edutech gamification children's app Gozoa.
Between 2014 and 2015 he was involved in creating a fabbanking.com a digital bank between Asia and Africa as Chief Commercial Officer and Marketing Officer responsible for all legal, tech and business development. Between 2009 and 2010 he was the founder of one of the world first fintech, social trading platforms tradingfloor.com for Saxo Bank. In 2011 he created the B2B platforms socialmediacouncil.org and openbusinesscouncil.org with Jamie Burke.