One of the most exciting areas of growth that is expected to develop further in times ahead is the area of medical technologies. All kinds of innovative companies are challenging the conventional approach to medicine by embracing cutting edge technologies. That is the case of Celixir. Celixir is a ground-breaking company in the field of pharmaceuticals. The company is dedicated to identifying breakthrough medicines that improve medical care for those in need. The main goal is to bring life-saving regenerative medicines to market. This is achieved through taking an innovative approach to research, manufacturing and discovery. The company has at least 20 tissue-specific regenerative medicines that are in various stages of development. Celixir claims that this is "unprecedented in the field of regenerative medicine."
Celixir was founded in 2009 and was initially named Cell Therapy Ltd or CTL. It changed its name in 2016 to Celixir. It was founded by Sir Martin Evans, Nobel Laureate, and the former Global Head of Emerging Technologies at Roche – Ajan Reginald.
Sir Martin Evans serves as the President and Chief Scientific Officer. He has a glittering scientific career behind him, since in 1981 he was responsible for isolating the first embryonic stem cells. He was awarded his Nobel Prize in 2007, but has also been awarded an array of other accolades as well. These include the Albert Lasker Award (2001) and in 2009 the Gold Medal of the Royal Society of Medicine, the Copley Medal of the Royal Society and the Baly Medal of the Royal College of Physicians. He is a renowned scientist and has published more than 120 scientific papers during his career.
Meanwhile Ajan Reginald serves as Chief Executive Officer. He too has an impressive career behind him, and formerly served at the Boston Consulting Group as a Consultant. He was a Fulbright Scholar, and he has an MSc in Experimental Therapeutics. Aside from the two founders, Dr Sabena Sultan is of major importance to the team too, and she serves as the Global Head of Research. She secured a PhD in Cardiovascular Biology from Imperial College London, and has worked within the Cardiovascular Department at Kings College Hospital in London. Her post-doctoral research was completed at University College Hospital, London.
Celixir Projects
At the current time, the company is making significant progress on a number of projects that tackle the major medical problems of today. These include challenges such as heart disease, diabetes and cancer, among others. One example is a medication called "Myocardion". The medication is ready for clinical trial. The medication uses PML cells (progenitor cells of mesodermal lineage) to treat patients that have heart failure conditions that are either mild or moderate. The current status is that the PML cells are about to go into European Phase 2 trials. Another significant project is that of Tendoncel. This is based on the concept of Platelet Lysate-based therapy. This project is particularly interesting as it uses the concept of applying a topical gel which contains platelet lysate. The company has identified that this is capable of regenerating tendons that have been injured, when they sit near to the surface of the skin. This project has already completed its European Phase 2 trials, on the problem of tennis elbow. Phase 2 trials are also being conducted into Achilles tendinopathy, as well as for the problem of rotator cuff injury.
Heartcel is yet another medication where significant development has been made. This is in Phase 3 of development. The idea behind this was to develop a medicine that would have cardiac regenerative properties. These would come from iMP cells (immunomodulatory progenitor cells). This medication was designed with the goal of treating patients that have ischaemic cardiomyopathy, or in other words, ischaemic heart disease, and who are undergoing a coronary artery bypass graft. The cells are injected around cardiac scar tissue during regular bypass surgery. This can be achieved by making a single application. This product is fairly well progressed as it has completed European Phase 2 trials, using iMP cells as a cardiac-specific cellular medicine. The organisation is currently undertaking additional trials. According to Celixir, "iMP cells have been designated as an advanced therapeutic medicinal product by the European Medicines Agency." They also plan to carry out another Phase 2 trial of this product, for Kawasaki disease. Kawasaki disease is an uncommon issue that affects young children, mostly. It causes the blood vessels to become inflamed. In turn, this leads to blood vessel complications in the vessels that provide blood to the heart. Aside from these developments, the company is also considering the use of immunoregulatory progenitor (iRP cells) with a view to treating type 1 diabetes, and immune-onco modulatory progenitor cells (iOMP) for oncology uses – namely to help with the treatment of cancer.
Important Partnerships
Celixir is aware that to make breakthroughs in some areas, it is beneficial to develop partnerships to pool resources or ideas. One major partnership that is particularly important to its success is its Cardiovascular Medicines Collaboration. This innovative collaboration is helpful because it pulls together the major expertise from around the globe in the areas of cardiac research and clinical development. The goal of this has been to increase comprehension in the area of cardiac regeneration to facilitate successful steps forward in this area. The partnership is led by two main parties. The first is Professor Sir Martin Evans who is one of the founders of Celixir. The other is Professor Kim Fox. Fox is a Consultant Cardiologist and Professor of Cardiology at Imperial College.
Support is also given by other key figures, including Professor John Pepper, OBE, and Dr Sabena Sultan. The collaboration with these extremely talented research physicians is considered essential to the work of Celixir in developing innovative and ground breaking medicines for the future. This partnership in particular is beneficial in advancing myocardial regenerative medicine. It is hoped that the collaboration will be beneficial in changing people's lives. The key area of focus so far for this Collaboration has been researching heart failure, and trying to understand in greater depth how cardiac tissue can be regenerated.
Other important partnerships for the organisation include one with TMC Life Sciences and Thomson Medical. The goal of this partnership is to speed up the investigation of and later the development of regenerative medicines that are likely to be life altering and life changing. In this case, Celixir has a remit to develop educational programmes. These are designed to be used in hospitals to train medical professionals of TMC Life Sciences and Thomson Medical. For its part, the partner organisations have helped with development across Asia, specifically with clinical trials and hospital networks. For TMC Life Sciences and Thomson Medical, the motivation is that Celixir is expanding its research into heart failure and Kawasaki disease in South East Asia, and is starting out with this in Malaysia and Singapore. Finally, the company has also developed a partnership with Daiichi Sankyo. Daiichi Sankyo has the license in Japan for Celixir's cardiac regeneration medicine. The partner company is carrying out the development work, as well as regulatory and commercial tasks to ensure that immunomodulatory progenitor cells can be used in Japan. However, Celixir still has all worldwide rights outside of the Japanese territory.
There is no doubt that Celixir is developing the medicines of the future. By innovating with cell therapy, there could soon be breakthrough treatments on the market for difficult health challenges faced in society today, such as heart disease and cancer.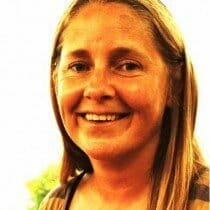 Paula Newton is a business writer, editor and management consultant with extensive experience writing and consulting for both start-ups and long established companies. She has ten years management and leadership experience gained at BSkyB in London and Viva Travel Guides in Quito, Ecuador, giving her a depth of insight into innovation in international business. With an MBA from the University of Hull and many years of experience running her own business consultancy, Paula's background allows her to connect with a diverse range of clients, including cutting edge technology and web-based start-ups but also multinationals in need of assistance. Paula has played a defining role in shaping organizational strategy for a wide range of different organizations, including for-profit, NGOs and charities. Paula has also served on the Board of Directors for the South American Explorers Club in Quito, Ecuador.