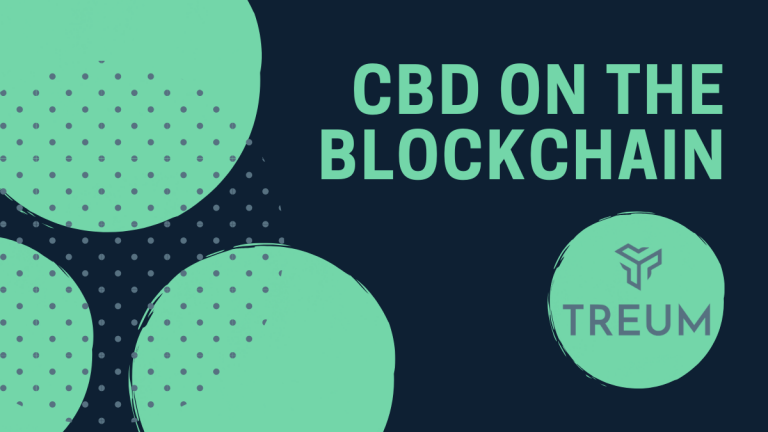 CBD and blockchain might appear to be unlikely bedfellows, but their respective futures seem destined to be intertwined for many years to come.
It is fair to say the CBD industry is booming at the moment, with plenty of research highlighting numerous benefits in respect its ability to treat medical ailments. Here in the EU you can easily get some using an online CBD store that has variety of the effective products.
However, with question marks surrounding regulation of CBD and issues regarding making payments for the products, the industry certainly has some challenges to overcome.
Despite this, experts have predicted that revenues could top $22 billion per annum over the next few years. With more and more discount codes, like this Lazarus Naturals coupon, will likely increase the revenue over time as it's becoming more affordable!
While the relationship between CBD and blockchain might not be an obvious one, the latter could help to facilitate much of that anticipated financial growth.
Blockchain could improve supply chains, provide better transparency and increase savings, all of which would help to keep the industry booming.
Its use could help to build trust between suppliers and consumers, enhance record keeping and facilitate smoother processes for purchasing CBD products, like best CBD oil for example.
Read on as we assess how CBD and Blockchain can provide a unique opportunity for innovation over the next few years.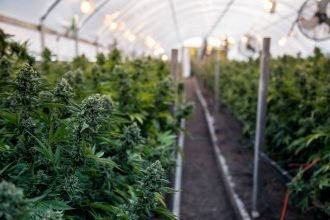 CBD and the financial challenges
During spring 2019, merchant processor Fortress Payment Technologies informed businesses selling CBD products that they would be unable to process Visa payments through their bank.
The move was the latest in a long line of problems to hit the industry, with many companies having experienced issues in respect of accessing banking services on a consistent basis.
Some CBD firms had previously been working with US Bank-backed Elavon, but they pulled the plug on handling payments from the industry back in March.
Ashley Lewis, cofounder of cannabis outlet Fleur Marche, says payment processing is a huge issue for the CBD industry, but is confident it can be resolved.
"Elavon was a godsend to a lot of CBD brands," she said. "Everyone's scrambling now to go find new solutions. It is an issue. I think it's going to be solved. There are a ton of processors, new solutions coming every day.
"Cannabis, whether it's hemp-based CBD or marijuana, is considered a high-risk product, alongside things like alcohol, adult content, certain vitamins and supplements.
"When dealing with a high-risk product, you have to use a high-risk payment processor. That means a processor who understands that you are processing a high-risk product and, frankly, charges you more to do that.
"It's still the Wild West, so even when we started there were still some payment processors who hadn't been honest with their banks, so people got shut down for that reason."
Blockchain innovation helping to build trust
In addition to trust issues on the payment side of the industry, there have been questions raised in some quarters about adequate monitoring of the supply chain.
To address this, Verified Organic has teamed up with Treum to launch a project that seeks to resolve many of the common problems raised about the industry.
The two companies have joined forces to create a platform that allows makers of organic CBD oil and other associated products to use blockchain technology to register certificates and manage their various assets.
The mobile app allows farmers to capture data which is then cryptographically shared to the public Ethereum blockchain. Users are able to track the entire manufacturing process from start to finish.
Jenny Vatrenko, Verified Organic's President, said: "On 7th June, Integrated CBD's farming team used the Verified Organic mobile app to record the first hemp seed planting in Yuma County, Arizona, and it could not have gone smoother.
"The Treum team's hard work in building an exceptionally intuitive application ensured that we went live without a hitch.
"And now the very first hemp crop planted in Arizona since the passing of the Farm Bill is being tracked using Verified Organic, allowing consumers to know exactly what inputs went into the growing and processing of Verified Organic CBD."
The innovation will help generate confidence in the CBD industry, ensuring that the farming and extraction processes are totally transparent.
This in turn should help to reassure financial institutions that the companies within the industry are legitimate and worthy of their support.
Farmers bullish about blockchain
Record keeping is an integral part of all forms of farming, but it is a particularly pertinent issue within the CBD industry.
Thankfully for both Verified Organic and Treum their efforts in creating software that utilises blockchain technology has not gone to waste, with farmers extremely bullish about the new system.
Richard Phelps, the farm manager at Integrated CBD, which enlisted Treum and Verified Organic to design the software, said: "It's extremely user friendly – it's going to enable us to get away from using Excel spreadsheets."
The shift away spreadsheets boosts the level of trust consumers can have about the products they are purchasing.
The new platform logs details such as time and location that shows beyond any reasonable doubt exactly when and where a crop was grown.
Using just a single token, the data is transferred to the Ethereum network where it cannot be changed or overwritten.
Cynics have suggested that farmers could manipulate the system, simply by outsourcing the growing of hemp and then logging the harvesting of it to a particular field.
However, Treum's senior product manager, Anoop Agarwal, says that the fact that customers are able to validate the claims made on the system by checking the real-world location negates the possibility that farmers have grown something other than what they say they have grown.
"If you planted data saying, 'I've planted X type of hemp on X field, and it's hashed on the blockchain and available for everyone to see,' somebody could take that information, go to the farm site tagged and say, 'Well, I don't see any hemp here,'" he said.
The partnership between Verified Organic and Treum is certainly exciting for the CBD industry and could help to build major trust between the farmers, financial institutions, regulatory organisations and consumers.
This is an article provided by our partners network. It might not necessarily reflect the views or opinions of our editorial team and management.
Contributed content

Founder Dinis Guarda
IntelligentHQ Your New Business Network.
IntelligentHQ is a Business network and an expert source for finance, capital markets and intelligence for thousands of global business professionals, startups, and companies.
We exist at the point of intersection between technology, social media, finance and innovation.
IntelligentHQ leverages innovation and scale of social digital technology, analytics, news and distribution to create an unparalleled, full digital medium and social business network spectrum.
IntelligentHQ is working hard, to become a trusted, and indispensable source of business news and analytics, within financial services and its associated supply chains and ecosystems.