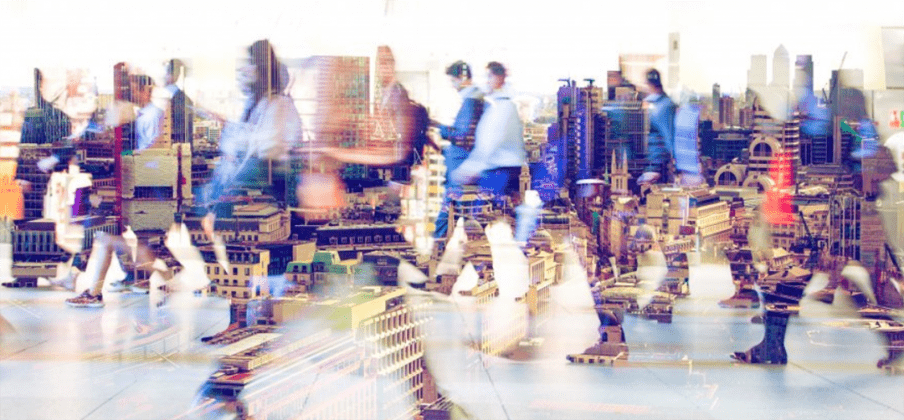 The Open Data Institute (ODI) launched recently the key findings of its data trust research programme and at high-profile event at the Royal Society of Arts, attended by Head of the UK Government Office for Artificial Intelligence (AI), Sana Khareghani and Theo Blackwell, London's Chief Digital Officer. The research programme, which concluded in March 2019, is the first in-depth study on the role of data trusts.
The ODI defines a data trust as 'a legal structure that provides independent stewardship of data'. The trustees of a data trust take on responsibility to make decisions about what data to share and with whom to support the purpose of the data trust and the benefits it is intended to bring.
The research programme, which was funded by UK Government, launched three pilots in January 2019, each examining whether a data trust could increase access to data while retaining trust. The pilots ran from December 2018 to 31 March 2019 and focused on diverse challenges: tackling illegal wildlife trade, reducing food waste (both funded by the Office for AI), and improving public services in Greenwich (funded by Innovate UK).
Exploring the potential of data trusts was a key commitment of the Government's AI Sector Deal, a joint policy by the Department for Digital, Culture, Media and Sport and the Department for Business, Energy and Industrial Strategy.
The Open Data Institute's research found that there is huge demand from private, public and third sector organisations in countries around the world to explore data trusts. Whilst organisations have different ideas about what data trusts could do, they are nevertheless enthusiastic and eager to find ways of sharing data whilst retaining trust, and still deriving benefits for themselves and others.
The research revealed that data trusts could be a good approach to data sharing where there are conflicting interests between parties; for example, in the case of the wildlife pilot, between academics collecting data for research and application developers wanting to develop technology to help tackle the illegal trade of wildlife. The legally binding responsibilities and liabilities of the trustees can help generate trust in their decisions.
The London pilot looked at how a data trust can bring together commercially sensitive information from electric vehicle car charging point suppliers, car club operators and smart parking sensors about the availability and use of charging points and parking spaces. It also looked at data from a social housing communal heating system about energy use in homes. Investigating these use cases has helped the ODI to shape recommendations for next steps in the design and development of a data trust for London.
The research also found that:
Data trusts give individuals and smaller organisations greater 'say' over how data is managed than they would in other relationships with larger organisations, especially when the data is about them or its use affects them. This is a responsibility of the trustees.

There might be circumstances where governmental or philanthropic organisations should mandate or fund data trusts for specific global, national or local challenges. Scenarios benefiting from data trusts could include work on climate change; UN sustainable development goals; or understanding the impact of online advertising, as examples. The UK Digital Competition Expert Panel, led by Professor Jason Furman, similarly identified in March that increasing access to data could be a regulatory tool to improve competition and suggested that data trusts might be used to do so.

There is no one approach to building a data trust, because each one needs to reflect its particular circumstances and risks. The multidisciplinary network which is now emerging around data trusts will make it easier for organisations to create a data trust by sharing learnings, case studies, frameworks, delivery guidelines and ways to mitigate risks and harm to individuals or society.

Data trusts are defined by a governance structure with independent stewardship by trustees, who have legally binding responsibilities to make decisions aligned with the purpose of the data trust. Existing legal structures can be applied to data trusts.

Data trusts need robust governance processes that balance accountability to users with effective, timely decision-making.
Jeni Tennison, CEO at the ODI said: 'We only unlock the full value of data when it gets used, so we really need to find good ways to share data more widely without putting people at risk. We have learnt a huge amount from our research about how data trusts can help, and are very grateful to everyone who worked on the pilots with us, but there is more to do. We need to understand more about how data trusts should be monitored, audited and regulated so we can trust them. We need more pilots, such as the wildlife pilot, to be funded to move into the next phase. We also need more research into other data access models such as data cooperatives, data commons and people-led data trusts which may sometimes be more appropriate.'
Business Secretary Greg Clark said: 'Access to data is pushing forward huge technological change that can benefit our economy, provide better services to consumers and lead to the creation of new highly skilled jobs. Fundamental to this opportunity is that organisations maintain the trust of their customers and use data responsibly. Our modern Industrial Strategy identifies big data and the international leadership role the UK can play as a huge opportunity. That is why we invested in a pilot data trust, to support easy and secure sharing of data. I'm pleased that this research shows clear enthusiasm here in the UK and abroad for data trusts, ensuring data can be used to support new innovations while also maintaining people's privacy.'
Minister for Digital and the Creative Industries, Margot James said: 'The UK has a proud history of innovation and we are determined to maximise the potential of new technology to solve some of the most pressing global issues. Data trusts have the possibility to transform the way organisations from around the world can share information and I look forward to seeing this work develop.'
Theo Blackwell, London's Chief Digital Officer, said: 'This groundbreaking work has helped us understand how data can be used to design new apps and digital services with privacy, trust and security at their heart. By creating the right framework, data trusts can strengthen citizens' digital rights while building stronger foundations for innovation in London's digital economy and public services. This is a practical start on an increasingly important issue and we're looking forward to seeing how this concept can be developed across London.'
Sophie Maxwell, Programme Lead at WILDLABS Tech Hub said: 'New ways for data exchange and the use of AI is increasingly important in efforts to tackle illegal wildlife trade, a transnational crime that threatens species ranging from elephants and rhino, to African grey parrots and pangolins. The pioneering work undertaken as part of this project can help us build trust between law enforcement agencies, NGOs and the technology community, enabling them to share data fairly and safely. This work is vital to help us break down the barriers to data sharing, where a repeatable, easy to use legal framework has great potential to boost our collaborative efforts. We are keen to secure new funds to move into implementation, to establish a data trust for sharing intelligence and AI approaches.'
WILDLABS is the first global, open online community dedicated to conservation technology. The WILDLABS community connects field based conservationists with tech experts around the world. Together, its members share information, ideas, tools and resources to discover and implement technology-enabled solutions to some of the biggest conservation challenges facing our planet. WILDLABS Tech Hub, with funding from the Foreign and Commonwealth Office (FCO), is working to bring data providers and machine learning developers together to create technological and data driven solutions for tackling the illegal wildlife trade.
The Digital Competition Expert Panel, chaired by former Chief Economist to President Obama, Professor Jason Furman, made recommendations for changes to the UK's competition framework to face the economic challenges posed by digital markets, in the UK and internationally, in its report Unlocking Digital Competition in March 2019.
The Open Data Institute was co-founded in 2012 by the inventor of the web Sir Tim Berners-Lee and artificial intelligence expert Sir Nigel Shadbolt to show the value of data, and to advocate for the innovative use of data to affect positive change across the globe.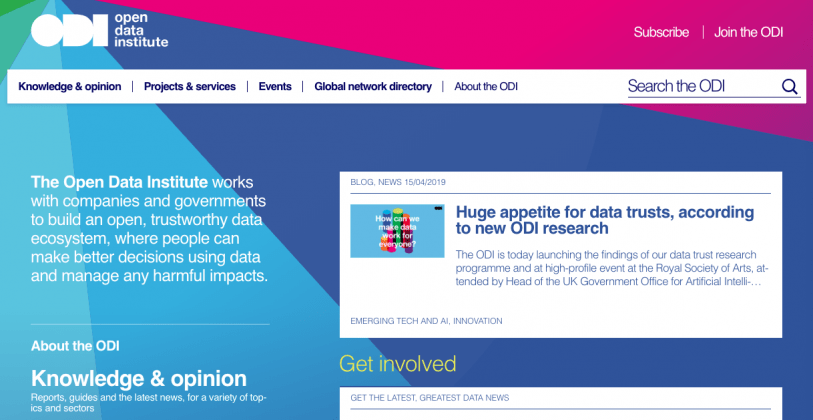 We're an independent, non-profit, non-partisan company headquartered in London, with an international reach. We work with companies and governments to build a world where data works for everyone.

Founder Dinis Guarda
IntelligentHQ Your New Business Network.
IntelligentHQ is a Business network and an expert source for finance, capital markets and intelligence for thousands of global business professionals, startups, and companies.
We exist at the point of intersection between technology, social media, finance and innovation.
IntelligentHQ leverages innovation and scale of social digital technology, analytics, news and distribution to create an unparalleled, full digital medium and social business network spectrum.
IntelligentHQ is working hard, to become a trusted, and indispensable source of business news and analytics, within financial services and its associated supply chains and ecosystems.