Image source Pixabay
How do you currently market and promote your business and the products or services that you have to offer? We imagine a good portion of your promotion will be based online. There's a key reason for this. Online marketing gives you a massive reach with a huge potential to make large amounts of profit. Huge, massive, and large are all words that company owners want to see with relation to money, profits and customers. Of course, in the past businesses have taken an indirect approach to marketing their business online. Essentially, they've avoided being too forward and instead opted for subtle promotion. But there are a few reasons why this strategy should now be changed.
Businesses need to be looking for ways to market to customers directly. Ideally, they must cut out the middleman and head directly towards the sale, and this isn't all that difficult. Indeed, there are plenty of tools and processes that can be used right now to get straight to the point through marketing.
Usually, when business owners consider how to market online, they immediately resort to SEO. This isn't a bad idea because through SEO you boost your search ranking. Hopefully, this leads to more customers because more people find your site. The type of SEO where you change the site to be optimized for search engines is called organic SEO. This means that you don't pay anyone directly to get ahead on the search engine. Instead, your site will fall somewhere in the organic results. It could be at the top of page one or the bottom of page one thousand. It depends on how successful your SEO campaign is. However, lately, there have been some issues with SEO.
First, there's the Google Panda and Penguin. These penalties are incredibly annoying for business owners. You can receive a penalty for poor content or bad SEO tactics. In the past, this meant black hat SEO such as keyword or link stuffing. But the Google algorithm is constantly changed. It grows stricter every year for two reasons. First, Google wants to ensure that the content and websites that users find online are kept to exceptional levels of quality. Secondly, the want to make searches more competitive to ensure subtle forms of SEO are being used. Google are aiming for customers not to realize that sites have been optimized for marketing.
This has created issues for business owners. First, they need to spend money to change their site with new SEO tactics. Second, even if they do change, there's always the possibility that they won't come out on top against fresh competition.
That's why a number of business owners are now looking
towards PPC , and you should be too. PPC stands for pay per click marketing. Rather than a site appearing in organic results, it appears at the top or side of the page. This will show up as a sponsored link for web users. Approximately thirty percent of customers click on these first, so they are useful. Using these sponsored links you can guarantee your site is seen online. You just need to bid for the right keywords and phrases.
While SEO is still important, we are certainly seeing a shift in focus to tactics such as PPC. However, this isn't the only direct marketing tactic that is now being used by business owners.
Buying Leads
Image source Pixabay
You may also have noticed that many business owners are now buying leads. Leads are opportunities presented to businesses that can allow them to form a new partnership or make a sale. It is true to say that developing leads is one of the key ways that most businesses grow and expand. There are multiple ways to get leads for businesses. We can look at a simple form of this by highlighting the example of blogging. Essentially, each blog is a small business. They generate leads by setting up 'work with me pages, ' and it's an important tactic. A page like this allows them to attract the interest of advertisers of guest posts. This in itself can be a strong marketing tactic.
However, there are also more direct ways to get leads rather than just hoping someone clicks on your site. It is possible to buy traffic for your website. By purchasing traffic, you can guarantee an increased number of visitors which will hopefully lead to more leads. Although, this cannot be guaranteed, and many traffic purchases are often seen as scams. You have to be very careful using a tactic like this that you're not paying a lot of money for no results.
You can even buy leads through social media these days. Social presence online has a direct impact on website domain authority. This is turn shapes the ranking of your business site. As such, social media usage is important for business owners. You can boost your performance on social media by purchasing likes and shares. This, in turn, will get any content you release more interest. For instance, you can buy Instagram followers online and guarantee your profile has more power behind it. If you do this, it is likely that you will see interest in your business increase. It is also important to realize customers won't know you have used a tactic like this. They will just assume your company is incredibly popular.
Retargeting And Remarketing
Image source Pixabay
You should also look into the possibility of retargeting customers online. Through retargeting, you can directly push your customers to shop from you again and again. Once the customer visits your site, their IP address is tracked. Due to this, an ad can be set up to follow customers around the web as they continue to browse. This target could increase sales or give you a second chance to close a first sale. These advertisements will often appear in sponsored areas of a site and are therefore not seen as direct marketing by consumers. Even though that's exactly what it is.
Buy Buttons
URL For Image
Image source Pixabay
You may also want to think about using buy buttons for marketing. These days you're going to be using social media frequently for promoting your business or product. With social media buy buttons you don't have to draw customers away to your site from the twitter feed. Instead, they can purchase a product from social media profiles. This tool has been used sparingly in 2016 but is expected to take off next year.
Going Live, Going Viral
Finally, if we're talking about direct marketing , there is no better way to do this than live media. You can set up live feeds on your site or through social media. This will allow you to promote products and update customers in real time. It is a far more immersive form of marketing and therefore completely effective. You often find live viral media being set up on networks such as Snapchat. This allows you to create a story that customers can follow through while advertising your brand and product. Customers can opt in or out of these stories, but once it has been set up, they will be able to see it every time they check. As such, it's difficult to ignore or indeed avoid.
We hope you see now how vital direct marketing could be for your business leading into the New Year. Gone are the days when you needed to take a subtle approach promoting your business. It's now possible to build up a storm online and make a massive impression.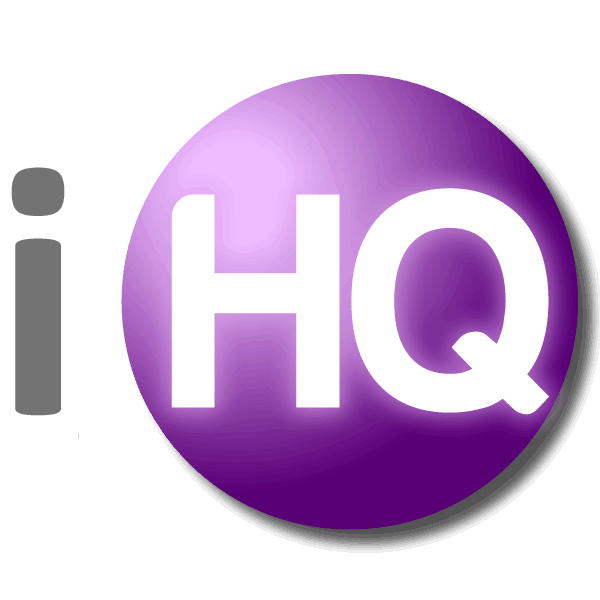 IntelligentHQ Your New Business Network.
IntelligentHQ is a Business network and an expert source for finance, capital markets and intelligence for thousands of global business professionals, startups, and companies.
We exist at the point of intersection between technology, social media, finance and innovation.
IntelligentHQ leverages innovation and scale of social digital technology, analytics, news and distribution to create an unparalleled, full digital medium and social business network spectrum.
IntelligentHQ is working hard, to become a trusted, and indispensable source of business news and analytics, within financial services and its associated supply chains and ecosystems.