Business School Rankings from the Financial Times. Intelligenthq
Despite what some of the naysayers have to tell you about it, doing a business degree or MBA is still a very worthwhile pursuit, with many opting for this route every year. In particular there are many benefits of doing an MBA. Writing for Forbes (2012), Eric Jackson explains that some of these are the chance to think about today's big business issues, the chance to refocus yourself and the chance to make some lifelong friends who will achieve great things over their careers. On this last point, Jackson explains.
"These friends are more than just good people… They'll be sounding boards for you in the future."
All of this is great, but when you get down to the task of choosing which business school to go to it can be really difficult. There are a wealth of choices and this makes it challenging to select one. You can do an MBA at home or abroad, and you can do it online. Alternatively you could do an executive MBA. Or a masters in management. Or a masters in finance. And the list goes on and on of possible options that you could do. And then you have to select an academic institution to study with… and there are hundreds.
Luckily once you get to the point of having decided precisely what type of qualification you are going for, the Financial Times ranks the different business schools in each category, so you can see which are the best schools, and find out some of the key details about each. Having all this information in one place is great, as it saves a lot of time that you would otherwise spend tracking this down yourself. At a glance information tells you what the current rank of the business school is, what their three year rank is (so you can see if they are improving or not), what the weighted salary is, and the percentage salary increase that students might attain after they finish the programme at that school. If money is your primary motivator, this is definitely a great place to start.
Perhaps one of the first lists you should look at is the Global MBA Rankings. The top 10 is dominated by big US names, as you might expect. Harvard Business School currently sits in first place, and it has a three year rank of first place as well. Stanford Graduate School of Business comes in second. In third place is the UK's London Business School, and in fourth, back to the USA for the famous University of Pennsylvania – the Wharton School. In fifth place is Columbia Business School. In sixth, seventh, eighth, ninth and tenth place respectively are the highly respected business schools of Insead (France, Singapore), IESE Business School (Spain), MIT: Sloan (USA), the University of Chicago: Booth (USA) and the Yale School of Management (USA). The list goes to 100 places, and schools from countries as diverse as the Netherlands, Brazil and China are included in the rankings.
Looking at European business schools, the picture changes. You might assume that since London Business School ranked top out of European schools in the global listing that it would top this European Business Schools list too, but that's not the case. This listing doesn't give you the information you might want about salaries, but you can compare rankings of different types of qualifications, which are MBA European, EMBA European and Masters in Management. In top spot are HEC Paris and IE Business School (Spain) tied, and London Business School (UK) and Esade Business School (Spain) tie for third place. The rest of the top 10 includes Insead (France), IESE Business School (Spain), University of St. Gallen (Switzerland), SDA Bocconi (Italy), IMD (Switzerland) and Rotterdam School of Management Erasmus University in the Netherlands.
Top European Business Schools. Intelligenthq
Of course you may not particularly want to do your MBA in this way, and some people prefer to study online. The top five online MBAs as of 2013, according to the Financial Times were IE Business School (Spain), Warwick Business School (UK), Northeastern University (USA), University of Florida (USA) and Indiana University: Kelley (USA). For this ranking you get the salary details once again. Another very popular choice is the Executive MBA where students typically work full time and study at the same time. Here once again you'll find salary and salary growth details. In this group the top schools are Kellogg/Hong Kong UST Business School (China) in joint first place with Tsinghua University/Insead (China, Singapore, UAE, France). In joint third place are Columbia/London Business School (UK/USA) and Trium: HEC Paris/LSE/New York University: Stern (France, UK, USA) and in fifth, UCLA: Anderson/National University of Singapore (US/Singapore).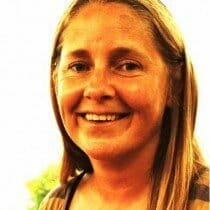 Paula Newton is a business writer, editor and management consultant with extensive experience writing and consulting for both start-ups and long established companies. She has ten years management and leadership experience gained at BSkyB in London and Viva Travel Guides in Quito, Ecuador, giving her a depth of insight into innovation in international business. With an MBA from the University of Hull and many years of experience running her own business consultancy, Paula's background allows her to connect with a diverse range of clients, including cutting edge technology and web-based start-ups but also multinationals in need of assistance. Paula has played a defining role in shaping organizational strategy for a wide range of different organizations, including for-profit, NGOs and charities. Paula has also served on the Board of Directors for the South American Explorers Club in Quito, Ecuador.