There is far too much information out there and Business are reacting, analysing and determining how to put all this data to use. Companies need to deploy applications, infrastructure and tools, develop best practices that enable access to this treasure trove of information to improve and optimize decisions and performance.
What is business intelligence?  It generally defined as a set of methodologies in technologies to enable people to monitor and lies in planned business performance generally. Business intelligence done right, transforms data into information, information into knowledge, knowledge into decisions and decisions into profits. Business intelligence answers questions like, 'which of my customers are most profitable'? or 'who are my customers'?
With an aray of BI tools, businesses  can dive in at the deep end and start analyzing data themselves, rather than wait for IT to run complex reports. More organizations want more of their business decision-makers to be able to use analytics to take smarter action in shorter timeframes – waiting for IT support isn't an option anymore. This democratization of information access helps users back up with hard numbers, business decisions that would otherwise be based only on gut feelings.
Globally, business intelligence (BI) software revenue will increase by 7% from last year to reach $13.8bn in 2013, Gartner has predicted. The analyst firm says the market is now forecast to reach $17.1bn by 2016 and has grown to become the fourth-largest application software segment.  Dan Sommer, principal research analyst at Gartner, explained: "As more and more information is generated, business models need reinvention, and it's increasingly clear that mastering analytics on big data will be a key driver for the next economic cycle."
While those figures are impressive in term of takeup, Business intelligence is also shaking up the cloud world.  The global Cloud Based Business Analytics market is expected to grow from $5.25 billion in 2013 to $16.52 billion by 2018, at an estimated CAGR of 25.8% from 2013 to 2018.
2013 is fast becoming the year of monetizing Big Data, thanks to growing use of cloud platforms. There are many corporate analytic applications undergoing facelifts this year, espeacially as organizations are begin to adopt user-friendly consumption models for analytics.  Cloud-based platforms will give users the tools to access, share, and curate collections of analytics applications. So what does this market look like?
The market for Cloud Based Business Analytics is being driven by the emerging trends in Big Data and cloud computing technology. Businesses have started using cloud based solutions over the past few years. In 2011, Tier 1 players and startups shifted towards cloud BI or business analytics solutions. Traditional BI and analytics solutions are striving to meet the requirements of today's business needs. Enterprises are struggling with high operating cost, lack of IT expertise and increasing employee mobility.
This has forced BI vendors to use new and innovative ways of delivering business analytics. Analytics on cloud is the emerging trend that combines services and enables enterprises to move their BI, data warehousing and OLAP workload over the cloud platform. The adoption of cloud BI or business analytics enables enterprises to collect, access, monitor and share key performance indicators virtually, through any mobile device. Cloud BI utilizes the software-as-a-service (SaaS) licensing model and it is also based on a pay-as-you use model, which doesn't need software and hardware installations.
Some of the major players in this market are Birst, Kognitio, Adaptive Planning, IBM, HP, Oracle, BIME, Cloud9 Analytics, GoodData, Google, Host Analytics and Microsoft.
Social Media Today lists five key decision criteria businesses should seriously consider when investing in a BI solution:
1. Quality: The first key decision point for an SBI solution to deliver valuable insight to your organization is to ensure the relevancy of the data; in other words, filter out the noise, spam and irrelevancy resulting in a clean stream of data.
2. Action: The value of intelligence is greatly diminished if it's not actionable. Relying on keyword "buzz" or sentiment to gauge markets, products or competitors from social media does not deliver the insight to impact or influence because it is not specific or actionable. 
3. Complexity: Today, companies need to ask incredibly complex questions to find very specific answers from social and open source commentary related to their markets, products, consumers, prospects and competitors.
4. Speed: Getting the right answer too late is worthless. The value of intelligence is held within the speed of getting answers to countless complex questions. At the incredible pace social media moves, corporations are realizing they need answers instantly – within milliseconds. 
5. Expertise: Despite all the technology advancements, companies still need to consider partnering with experts who can inspect, analyze and understand the intelligence to help extract the value to a corporation.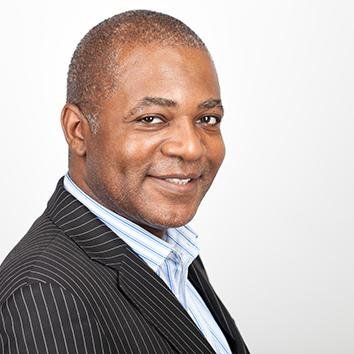 Hayden Richards is Contributor of IntelligentHQ. He specialises in finance, trading, investment, and technology, with expertise in both buy-side, sell-side. Contributing and advising various global corporations, Hayden is a thought leader, researching on global regulatory subjects, digital, social media strategies and new trends for Businesses, Capital Markets and Financial Services.
Aside from the articles, interviews and content he writes for IntelligentHQ, Hayden is also a content curator for capital markets, analytic platforms and business industry emerging trends. An avid new media explorer Hayden is driven by a passion for business development, innovation, social business, Tech Trading, payments and eCommerce. A native Trinidadian, Hayden is also a veteran, having served with the Royal Air Force Reserves for the past 10 years.
Follow Hayden on Twitter @HaydenARichards, linkedin.com/haydenhrichards and http://www.scoop.it/u/hayden-richards