When it first appeared in 2006 with it's 140 character limitation and lack of conversation threads, Twitter hardly seemed like the communication revolution it has now become. As of 2012, it has over 500 million active users, generating over 340 million tweets daily and handling over 1.6 billion search queries per day. In this IntelligentHQ series, we've been sharing with you some of the best ways to use this ever expanding social network for your business.
Part 4 – Communicate
Now that you've been observing the updates and musings of those you follow, it's
time to join the conversation. You could try to send a 140-character observation into the ether and hope someone sees it, but there's a better way to engage with people around your interests. The next time you see a particularly fascinating tweet, click "reply" and add your two cents. Interacting with ordinary people is a great way to get the hang of the "@mention" (just use the "@" sign before that person's handle).
21. Don't Forget the Human Touch
People like to know they're connecting and communicating with a real human being.Twitter is about person-to-person communication and isn't meant to be used as a broadcast tool for faceless corporations. Organisations can still have Twitter accounts and use them successfully, but it is important to get the tone of the posts right. Tweets should include personal content and a dialogue with followers, not just an endless string of press releases and links. Get the tone right and more people are likely to start following you.
22. Create your own Twitter Lists
The Twitter Lists feature has only recently been launched. It's a useful way to organise the people you're following on Twitter into appropriate groups. You can create a list that groups together people for whatever reason (work colleagues, friends or family for example), and then you can get a snapshot of the things those users are saying by viewing that list's page, which includes a complete tweet stream for everyone on the list.
It even allows you to include people you're not following, and is a good way to increase the visibility of your account through people who are searching for lists in your niche. Additionally, if you include someone on a Twitter list, it can be a far more effective way of getting their attention than simply following them. The fact that you took the time to include someone in that list shows them that you have them on your radar.
23. Interact with Respected People in your Niche
The people that are most relevant to you are the most likely to follow you back and re-tweet you. If you know of other people on Twitter that share the same interests or are related to your business somehow, try to communicate with them by grabbing their attention. Build a good relationship with them by discovering what motivates them and share your own expertise with them. This will get the attention of their followers and other who observe your account, your reach will dramatically increase as hopefully these influential people will mention you to others and even re-tweet some of your relevant posts.
24. Identify the Influencers
By concentrating your networking activities on engaging with other influencers who have large networks, you will stand to benefit from their reach as they engage with you as well. The largest twitter directory wefollow is an online program that organises people into who is the most and least followed on Twitter. You can use this site to identify the people in your niche with the largest followings and it also allows you to add yourself to up to five interest categories in their directory.
By choosing carefully and adding yourself to long tail terms that have members with fewer followers than you, you will be seen as an influencer in that niche by everyone else who checks out that directory category. This could lead to more followers and gain you more respect in your niche market.
25. Emulate other successful people
Once you have identified other influential people in your niche, study their account closely and see how they use it to increase their followers. You can then implement any strategies that are working for them and make them work for you.
26. Post Content that gets Retweeted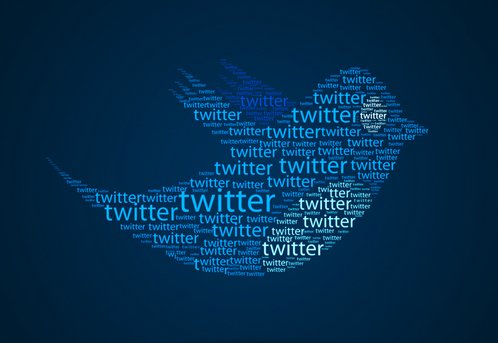 Retweeting has now evolved as the main way to share content you like on Twitter with other users. Encourage your followers to retweet you, it not only puts your username into other social circles but it also results in visits to your profile page and website. If you can keep your tweets short, witty and informative it will have a higher chance of being picked up on by someone and retweeted. Here are 5 tips to help get you retweeted:
Choose the Best Time and Day: Increase your chances of being retweeted by posting your links in afternoons, evenings and on weekends. More specifically, Friday yields the highest number of retweets, while retweeting increases in frequency from 3 p.m. to midnight.
Pick the Right Words: Don't just engage in idle chit-chat or tweet about mundane activities, these types of posts will be ignored by your followers and may even cause people to unfollow you. Some of the least retweetable words are: game, going, haha, lol, but, watching, work, home, night and bed. The most retweetable are: you, twitter, please, retweet, post, blog, social.
Include a Link: If you include a link in your tweet it may increase it's chances of being shared.
Use a URL Shortener. bit.ly, is the most popular URL shortener, followed closely by ow.ly. This is because they are newer and contain fewer characters.
 Don't Over Tweet: Users that Tweet several times an hour decrease the likelihood of being retweeted. Keeping your Tweets to a maximum of one per hour will increase your chances of being retweeted.
27. Retweet Other Users Posts
Retweeting is an integral part of communication in Twitter, but it isn't a good idea to just retweet everyone's content. The whole point of retweeting is to benefit your followers so you need to be more selective when you do it. If you can provide value to your follower you will not only make that individual happy, but you will most likely attract more followers. Providing quality content is always a great way to provide your followers with value and make you stick out as someone who posts interesting information.
28. Keep an Eye on the Retweeters
Retweeting is an integral part of the Twitter experience. The retweet (or "RT") allows Twitter users to share the best links, tweets, and gems they find from others using the service, it's a great way to develop relationships and a way to stay active on twitter with little effort. People who retweet other peoples posts are a valuable source of information. You can search for these retweeters by using keywords in the Twitter search box such as "RT#keyword" for example. retweetfollow.com is a site that lets you search for URLs that have been tweeted and easily lets you follow the retweeters. This is a good way to keep up with what is trending at the moment.
29. Recommend Users Who Bring Value
One good way to help you build relationships with others is to thank people that have provided useful information. You can do this by recommending people on Friday, using the #FollowFriday or #FF tag. followfriday is a game in which people suggest who to follow on Twitter. It helps people find interesting Twitter users. If you choose to recommend someone it is a good idea to include a short explanation of why.
30. Include Multimedia in Your Tweets
Posting video or sound clips on the internet is the easiest it's ever been at the moment, with the majority of mobile phones equipped with internet access and cameras. Uploading videos and photos to your tweets is a good way to get people interested in your posts and allow users an intimate insight into your world. These clips can be fun and entertaining and will help liven up your timeline and will make people more likely to follow you.
 See the other parts of the Guide

Founder Dinis Guarda
IntelligentHQ Your New Business Network.
IntelligentHQ is a Business network and an expert source for finance, capital markets and intelligence for thousands of global business professionals, startups, and companies.
We exist at the point of intersection between technology, social media, finance and innovation.
IntelligentHQ leverages innovation and scale of social digital technology, analytics, news and distribution to create an unparalleled, full digital medium and social business network spectrum.
IntelligentHQ is working hard, to become a trusted, and indispensable source of business news and analytics, within financial services and its associated supply chains and ecosystems.