A new global survey by Microsoft, shows that the average employee desires social tools at work, despite company restrictions. The survey was conducted across 32 countries shows worker appetite for social tools is increasing, even if it means spending their own money and defying organizational policy to use the technology. I think it is obvious that half of employees should report that social tools at work help increase their productivity. It is a little worrysome that 30 percent of companies underestimate the value of these tools and often restrict their use.
If you are a CIO in an investment Bank, BYOD or Bring Your Own Device, probably keeps you up at night.  Every employee who comes to work with his or her smartphone or tablet  creates a small hole in the IT armor companies have spent billions to build. Over time, the argument goes, the holes become a dangerous sieve. The argument for restriction is that Financial services and government employees are most likely to say their corporate culture, places restrictions on the use of social tools, likely due to the high level of regulation in those sectors. 
"Employees are already bringing their own devices into their workplaces, but now they are increasingly bringing their own services as well," said Charlene Li, founder and analyst at Altimeter Group, a firm that studies social media and other technology trends. "Employees expect to work differently, with tools that feel more modern and connected, but are also reflective of how they interact in their personal lives. Enterprise social represents a new way to work, and organizations embracing these tools are improving collaboration, speeding customer responses and creating competitive advantages."
Rachael Delacour CEO and co-founder of BIME  writes
"New and powerful platforms such as Google Cloud Comput or salesforce often form the backbone to make this BYOS world possible. Yes, it's a scary revolution. It's driven by the consumerization of IT, the urge to harness Big Data, and the proliferation of public and private clouds. But you can have your data and let your employees eat it, too. Let them dissect and digest Big Data and in the process show you how everyone can mine their own business. BYOS is a trend that we won't be able to stop, just like we couldn't stop BYOD. We might as well get out in front of it and be successful before the rest of the corporate world stops being frightened".
"Just as email accelerated the pace of business in the '90s, enterprise social will be the driver of greater agility and transformation in the 21st century workplace," said Kurt DelBene, president, Microsoft Office Division. "As we look ahead at how collaboration and communications continue to evolve, we believe the tools people use today — email, instant messaging, voice, videoconferencing, social — will come together and be deeply integrated into apps in ways that will speed collaboration and truly transform the way people work."
Microsoft envisions enterprise social as a fiber connecting all collaboration tools within an enterprise, not as a separate website or app that must be added into employees' daily mix of activities. As companies start to use social tools such as Yammer, Microsoft Office 365, Microsoft Lync and Microsoft Dynamics CRM for collaboration, sharing and communicating outside and inside their organizations, they stand to benefit from an increase in team collaboration, employee engagement, organizational connectedness, and the flexibility required to react nimbly and quickly to business changes and demands.
Done correctly, enterprise social can drive significant business value by improving how employees connect, share information and work across teams and geographies, as well as beyond the firewall to customers, vendors and other key relationships.
Microsoft  invites participation in the social enterprise conversation happening on Twitter. At "The Worldwide Water Cooler" — — participants can answer questions and share thoughts via Twitter directly from the site.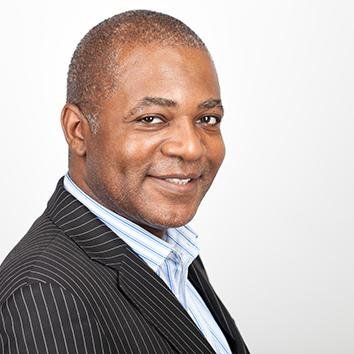 Hayden Richards is Contributor of IntelligentHQ. He specialises in finance, trading, investment, and technology, with expertise in both buy-side, sell-side. Contributing and advising various global corporations, Hayden is a thought leader, researching on global regulatory subjects, digital, social media strategies and new trends for Businesses, Capital Markets and Financial Services.
Aside from the articles, interviews and content he writes for IntelligentHQ, Hayden is also a content curator for capital markets, analytic platforms and business industry emerging trends. An avid new media explorer Hayden is driven by a passion for business development, innovation, social business, Tech Trading, payments and eCommerce. A native Trinidadian, Hayden is also a veteran, having served with the Royal Air Force Reserves for the past 10 years.
Follow Hayden on Twitter @HaydenARichards, linkedin.com/haydenhrichards and http://www.scoop.it/u/hayden-richards