B2B sales is a craft art that is increasingly critical in our digital enabled business world. Ironically, although all our sales are moving to the metaverse digital realm there is very little digital knowledge from business leaders and their team. B2B is about putting people and relationships first. And the importance of the digital to any business leader cannot be understated, it is there to build and enable relationships above all else. Sales are about building a solid network of value creation and is where you find your peers, your clients, your sales.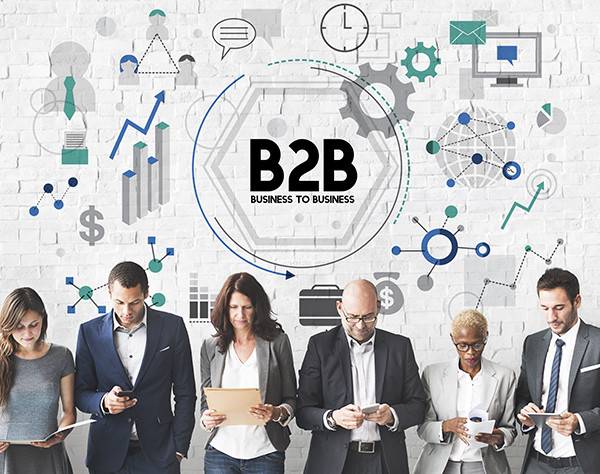 Boosting B2B sales is all about focusing on solving a specific problem to a very concrete and measured audience. In our digital economic days, this implies a strong digital research and a bold profile for your company, organisation or team. This is both on web, mobile, social media and concrete niche B2B networks. Even the way you appear on zoom or other video calls.
Once you have a tailored capacity and a clear understanding about what you want to sell is only when the sales process can start. This implies a bull persistence of focus. Focus on clear business segmentation. Focus on understanding your target audience and be obsessive about them. Do all the research and know everything about their product(s), companies, their long tail segmentation. Intelligence about your audience and your clients is the number one golden B2B sales rule.
After this critical intelligence and research work, you have to find a clear critical solution and problem solving ways. Only when prepared for this very specific subject and their ecosystem will you be ready to start your process and boost your B2B sales like a bull.
B2B Sales Is All About People First
B2B is about people first. Their businesses come after. Once you take on that journey of understanding your B2B segment you can concentrate all your narrative and your digital outreach -whether on web, mobile, app or social media- to reach their ecosystem, their influencers and especially the thought leaders and decision makers. This implies precision, persistence and a scientific approach down to earth data driven preparation.
Once ready, work on serious messaging and content, explaining how your solution solves their B2B problem. Your solution needs to be simple and efficient and focused on solving concrete problems. Don't try to solve all their problems. Solve one at a time.
How do you do this?
Make sure you have a credible and solid digital presence and an outreach tailored to their segmentation. Your digital presence will be the first key to open any closed door to your audience. Your digital presence, content, narrative and team are critical.
Build the messaging, competence and outreach to the ecosystem creating engagement with them. And repeat. After your first sale, continue with a simple to buy and clear call to action similar to a subscribe solution.
7 Sales Strategies To Become A B2B Sales Superstar
Last but not least, I propose here the 7 best sales strategies to become a B2B sales superstar that will increase conversions and, therefore, revenue:
1. Smart research-driven outreach. Before you start the sales process and to dial, or send an email, do your research and obsess about knowing your audience, clients and make sure to use solutions-driven narrative and buying intent through sales knowledge and data to reach out to the right people – titles, decision makers and intel about the company and their team.
2. Cold calls work, but you need to use all the channels. You have to cold call and persist in multiple channels – can't just be emailing. You need to cold call and can't just dial. You have to be proactive, do it all together and repeat with the right target messaging.
3. Include as many strong calls as possible to action titles, images or video. When you send an email, a tweet or a linkedin message, make sure that the message is strong by featuring an appealing headline and is related to the person you are targeting. Using a strong title, image or video in an email, LinkedIn message or through any other digital channel creates engagement. The focus on the person being targeted and the personalisation will pay off. Doing this your B2B target person will feel like you want to talk to them specifically instead of sending a mass message.
4. Reach out with serious knowledge and intent – don't waste time with your target audience. Get your homework done on sales-based research intelligence from the company you are targeting. Check the profile of the person you are targeting, make it count. Build a relationship.
5. Create value – connect seriously. Go to your target audience and prospect's LinkedIn profile, website and find concrete things about their problem and something to reference in your email or connection request. This shows that you want to create value, want to talk to that person, and people find it irresistible to receive a message that is personalized to them if this communication tries to solve a specific problem in their industry. Even if they don't reply the first time, you'll find a connection there and from a practical standpoint, it will show up in their feed if they accept the request. Over time, they'll feel like they know you (as long as you post often). That makes it easier for you to start the B2B sales cycle and will make it likely for them to accept the call when you make a necessary follow-up cold call.
6. Social media intelligence and engagement. Check that person's B2B business or team multiple accounts and engage. Make sure you know them, that you really care and want to get into their network. Don't just send a connection request to every single person at that company on LinkedIn, engage and know about them and their multiple social profiles (of course in a wise and respectful way). This will give you a faster -and smarter- shot at finding your way in by creating engagement value.
7. Find the right path and rhythm. Understand where your B2B prospect is in the sales cycle and make sure you know if the targeted person and business is possibly interested in what you are selling or not. The worst thing for a salesperson is to sell a product that does not make sense for a prospect.
Being a sales superstar means being prepared and doing your homework. Boosting sales is about having the passion, dedication, intelligence and persistence to build relationships. It is about being obsessive about solving problems and CREATE VALUE for them and for you. And we need to say this in capital letters.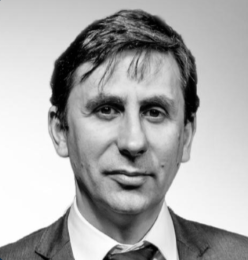 Dinis Guarda is an author, academic, influencer, serial entrepreneur, and leader in 4IR, AI, Fintech, digital transformation, and Blockchain. Dinis has created various companies such as Ztudium tech platform; founder of global digital platform directory openbusinesscouncil.org; digital transformation platform to empower, guide and index cities citiesabc.com and fashion technology platform fashionabc.org. He is also the publisher of intelligenthq.com, hedgethink.com and tradersdna.com. He has been working with the likes of UN / UNITAR, UNESCO, European Space Agency, Davos WEF, Philips, Saxo Bank, Mastercard, Barclays, and governments all over the world.
With over two decades of experience in international business, C-level positions, and digital transformation, Dinis has worked with new tech, cryptocurrencies, driven ICOs, regulation, compliance, and legal international processes, and has created a bank, and been involved in the inception of some of the top 100 digital currencies.
He creates and helps build ventures focused on global growth, 360 digital strategies, sustainable innovation, Blockchain, Fintech, AI and new emerging business models such as ICOs / tokenomics.
Dinis is the founder/CEO of ztudium that manages blocksdna / lifesdna. These products and platforms offer multiple AI P2P, fintech, blockchain, search engine and PaaS solutions in consumer wellness healthcare and life style with a global team of experts and universities.
He is the founder of coinsdna a new swiss regulated, Swiss based, institutional grade token and cryptocurrencies blockchain exchange. He is founder of DragonBloc a blockchain, AI, Fintech fund and co-founder of Freedomee project.
Dinis is the author of various books. He has published different books such "4IR AI Blockchain Fintech IoT Reinventing a Nation", "How Businesses and Governments can Prosper with Fintech, Blockchain and AI?", also the bigger case study and book (400 pages) "Blockchain, AI and Crypto Economics – The Next Tsunami?" last the "Tokenomics and ICOs – How to be good at the new digital world of finance / Crypto" was launched in 2018.
Some of the companies Dinis created or has been involved have reached over 1 USD billions in valuation. Dinis has advised and was responsible for some top financial organisations, 100 cryptocurrencies worldwide and Fortune 500 companies.
Dinis is involved as a strategist, board member and advisor with the payments, lifestyle, blockchain reward community app Glance technologies, for whom he built the blockchain messaging / payment / loyalty software Blockimpact, the seminal Hyperloop Transportations project, Kora, and blockchain cybersecurity Privus.
He is listed in various global fintech, blockchain, AI, social media industry top lists as an influencer in position top 10/20 within 100 rankings: such as Top People In Blockchain | Cointelegraph https://top.cointelegraph.com/ and https://cryptoweekly.co/100/ .
Between 2014 and 2015 he was involved in creating a fabbanking.com a digital bank between Asia and Africa as Chief Commercial Officer and Marketing Officer responsible for all legal, tech and business development. Between 2009 and 2010 he was the founder of one of the world first fintech, social trading platforms tradingfloor.com for Saxo Bank.
He is a shareholder of the fintech social money transfer app Moneymailme and math edutech gamification children's app Gozoa.
He has been a lecturer at Copenhagen Business School, Groupe INSEEC/Monaco University and other leading world universities.