Bologna 2015: A Collaborative Commons Experiment
Do you want to improve your town? You are not the first one. And it is easier and easier now with the help of the new technologies and a growing interest in collaboration, civic action, the sharing economy and the collaborative commons. According to Neal Gorenflo of Medium in Bologna back in 2011, a group of ladies wished to donate benches to their local park so there was somewhere to sit. Having phoned around many departments of city government they found they kept being referred, and that nobody was able to help. What they discovered was there was no means to allow people living in their city to contribute to its improvement, and that it was illegal.
Bologna 2015: The Civic Collaboration Fest
Fast forward to 2015 and we can see how Bologna has changed considerably since that time. In 2015 the city was celebrating the city's opening of the Civic Collaboration Fest. This was set up to celebrate a year of a commoning project known as "Bologna Regulation for the Care and Regeneration of the Urban Commons". As Gorenflo puts it, this is:
"…a history making institutional convention that enables Bologna to operate as a collaborative commons."
In layman's terms, what this means is that there are now legal ways that the citizens are able to contribute to improving the city. In fact, in the first year alone, more than 100 projects were signed up as so-called collaboration pacts to help to make urban improvements, and more than 100 more are being considered.
As one of the councillors for the city pointed out, this has changed a situation where people are not allowed to do anything to improve their own environment to where they are "self-determining" and "empowered". This is active citizenship in the making, transforming the way in which the city operates. The councillor  expressed a vision for Bologna where the city is driven by sharing and collaboration, and a hope that other cities would take part too as part of a global network.
Three projects
Some examples of projects developed over the course of this year were the ones presented at the celebratory ceremony of the Civic Collaboration Fest. Three projects were discussed. One project was led by Michela Bassi and was called the Social Streets project. This project had developed from neighbourhood groups into a non-profit which had a neighbourhood bulletin board.
Reuse with Love was a project led by Veronica Veronesi where 50 neighbours had come together to help improve people's lives, particularly children and the poor, and were fighting the challenge of waste.
Annarita Ciaruffoli discussed a project known as Inside the Nest which was focused on restoring educational facilities.
Another project is painting buildings in the historic part of the city. This is needed due to the prominence of graffiti and a need to improve the ancient buildings, particularly to keep bringing in the tourism that the city much needs. Projects can also be viewed on an online map, showing the different projects that were active and allowing citizens to be able to go and sign up for them. All of this has led to a great deal of civic pride in Bologna, as it should.
Bologna mayor, Virginio Merola also has quite a lot to say about the urban commons.  In the aforementioned event he expressed a strong feeling that was felt by many which is that the people of the city with their cooperative ideals are a fundamental part of the city and are one of the "city's most important assets". The mayor explained how just 30% of those that live in Bologna actually originate for Bologna, and how there is a need to pull together and find commonalities between everyone to promote human rights and equality. The mayor's vision is for an intelligent city, one which he felt would be created on the basis of great relationships.
Bologna can be seen as a pioneering city in terms of sharing and civic collaboration. Its citizens are empowered and are improving their own city, and its Bologna Regulation on Collaboration for the Care and Regeneration of the Urban Commons is an important first step. The idea behind these regulations, is symbolical as well. It aims to represent a shift in power from the people that were elected to power to the citizens instead, so this is thought to be very meaningful.
Unsurprisingly, the first IASC Conference, named "The City as a Commons: Reconceiving Urban Space, Common Goods And City Governance" organized by LabGov in collaboration with Fordham University of New York and the International Center on Democracy and Democratization (ICEDD) of the LUISS University of Rome, will take place in Bologna on 6-7 November 2015.
The event promises to be interesting as it will be the first one developed by the International Association for the Study of the Commons (IASC). The conference will seek to better understand the idea of urban commons through an interdisciplinary point of view.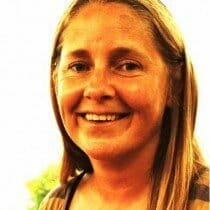 Paula Newton is a business writer, editor and management consultant with extensive experience writing and consulting for both start-ups and long established companies. She has ten years management and leadership experience gained at BSkyB in London and Viva Travel Guides in Quito, Ecuador, giving her a depth of insight into innovation in international business. With an MBA from the University of Hull and many years of experience running her own business consultancy, Paula's background allows her to connect with a diverse range of clients, including cutting edge technology and web-based start-ups but also multinationals in need of assistance. Paula has played a defining role in shaping organizational strategy for a wide range of different organizations, including for-profit, NGOs and charities. Paula has also served on the Board of Directors for the South American Explorers Club in Quito, Ecuador.