I have written widely how blockchain has become a tour-de-force strong enough to disrupt whole industries and economic sectors. The technology can provoke a profound tsunami that can wave the very pillars of our current systems. Its growing presence in today's biggest corporations – and small new start-ups – only means that far from being just mere fuss words, these techs are quite real and, their development is happening at fast pace. The ones in charge of shaping the evolution of the technology, have the opportunity to change the near future of humanity for the better. On the other hand, for this outcome to become real and truly beneficial, governments and citizens hold the responsibility to  watch careful over all the blindspots and problems brought by these technologies so its challenges are anticipated ( and prevented) before they occur.
The stakes are high, because the perils are plausible. In 2019, it is expected that much will happen in the blockchain world. And one of the most important aspects of the technology that will need to be tackled, is similar to what happened with the Internet, 20 years ago. Will blockchain help us regain once again a more decentralized internet?
As most of us know, the original  Internet  was born out of a network of networks operating  within the military in the US, and as such was classified and it belonged to the government. When private funding corporations started to promote its development at a worldwide scale, fears came  around the perils of what seemed like its privatization and ownership.
However, things took a different and better twist, through the hands of a young English scientist working at CERN, Switzerland. In March 1989, he made a proposal for an information management system, and by mid November the same year, he was able to implement the first successful communication between a Hypertext Transfer Protocol (HTTP) client and server via the internet. The world wide web was born, the greatest communication medium of our time. The only requirement Tim Berners-Lee asked for, was to leave the World Wide Web protocol open, accessible and free for everyone in the planet.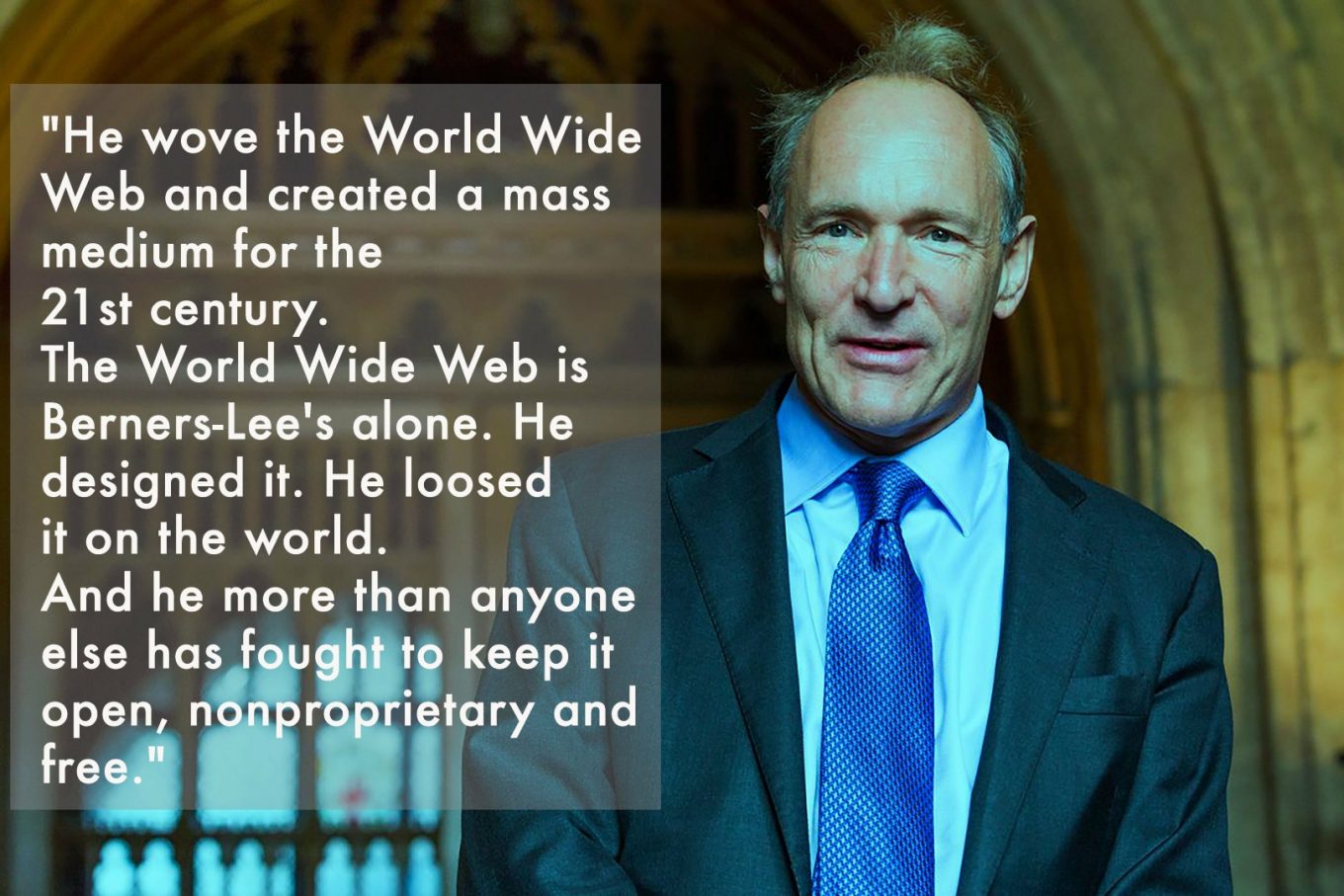 Story tends to repeat itself. What happened to the Internet 2 decades ago, might be what will happen and be the most immediate and critical challenge blockchain faces on the verge of the new year.
If back in the 80s Berners-Lee created a protocol that was accepted and used for everyone, nowadays, blockchain is still at the very beginning of its development. Its key players, compete with each other in an imaginary race to become the first ones to develop the definitive blockchain protocol, with the hope that their technology will be replicated and its use extended. This is exactly what happened just before Berners-Lee's HTTP protocol.
Layer 2 Blockchain Solutions
Blockchain is a very young technology, so it is critical for the future of this technology and its widespread implementation,  to look if there are any solutions  similar to the HTTP protocol.  As it stands now, we have what is called Layer 2 solutions in terms of blockchain development.
The key attribute of layer 2 solutions is that these operate "on top" of existing blockchains. Rather than having the script of a particular program executed by every computer in the blockchain network (which is the basis of what blockchain stands for), layer 2 solutions are implemented simply by two or more computers involved in the transaction.
In order for this to happen in a safe way, new security and trust solutions must be invented, since much of the computing activity in individual transactions or smart contracts will be taken "off chain." To take some of the burden "off chain" is very Important, and it is expected that  breakthroughs will happen with blockchain tech, when easing the heavy, multi-party computation that blockchains carry. But to keep up with the original characteristics of blockchain, it is important to ensure that transaction histories are at some point anchored by "on-chain" consensus algorithms.
It is still early days, but what we can anticipate in 2019 and upcoming years, is a competitive dance between the interests of established corporations, which tend to stand against Layer 2 startups, and the effort of those startups and potentially thousands of independent coders around the world. What is expected to result from this dance will be new standards and protocols, and a handful of companies/technologies, mediated by watchdogs like the World Wide Web Consortium.
Berners-Lee's altruistic and responsible act changed the world 20 years ago. Now, at the dawn of blockchain and Artifical Intelligence hatching, new players stand before a similar dilemma, and it is up to them (and all of us if we stand firm and watchful) that  humanity as a whole can benefit from this disruption for the better, and keep up with this breakthrough that we all are about to leap into.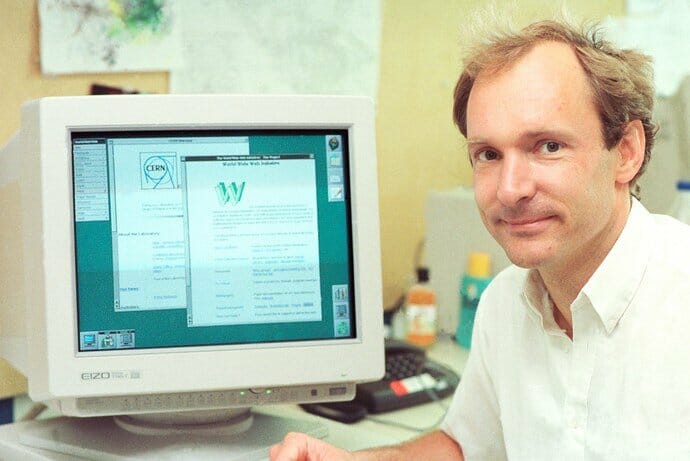 As for Professor Berners Lee, he is doing is bit for a more decentralized internet… even though he is not using blockchain. Though he is a supporter of blockchain he is finding other solutions. Solid is his new exciting project led taking place at MIT. The project aims to radically change the way Web applications work today, resulting in true data ownership as well as improved privacy, but until now there is no apparent mention of incorporating or integrating blockchain, yet at least.
We will have to the future to happen to see if  Tim-Berners Lee Solid, or blockchain will  finally bring about the decentralised internet from the people to the people that he first envisioned.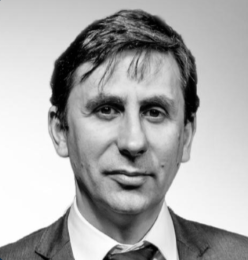 Dinis Guarda is an author, academic, influencer, serial entrepreneur, and leader in 4IR, AI, Fintech, digital transformation, and Blockchain. Dinis has created various companies such as Ztudium tech platform; founder of global digital platform directory openbusinesscouncil.org; digital transformation platform to empower, guide and index cities citiesabc.com and fashion technology platform fashionabc.org. He is also the publisher of intelligenthq.com, hedgethink.com and tradersdna.com. He has been working with the likes of UN / UNITAR, UNESCO, European Space Agency, Davos WEF, Philips, Saxo Bank, Mastercard, Barclays, and governments all over the world.
With over two decades of experience in international business, C-level positions, and digital transformation, Dinis has worked with new tech, cryptocurrencies, driven ICOs, regulation, compliance, and legal international processes, and has created a bank, and been involved in the inception of some of the top 100 digital currencies.
He creates and helps build ventures focused on global growth, 360 digital strategies, sustainable innovation, Blockchain, Fintech, AI and new emerging business models such as ICOs / tokenomics.
Dinis is the founder/CEO of ztudium that manages blocksdna / lifesdna. These products and platforms offer multiple AI P2P, fintech, blockchain, search engine and PaaS solutions in consumer wellness healthcare and life style with a global team of experts and universities.
He is the founder of coinsdna a new swiss regulated, Swiss based, institutional grade token and cryptocurrencies blockchain exchange. He is founder of DragonBloc a blockchain, AI, Fintech fund and co-founder of Freedomee project.
Dinis is the author of various books. He has published different books such "4IR AI Blockchain Fintech IoT Reinventing a Nation", "How Businesses and Governments can Prosper with Fintech, Blockchain and AI?", also the bigger case study and book (400 pages) "Blockchain, AI and Crypto Economics – The Next Tsunami?" last the "Tokenomics and ICOs – How to be good at the new digital world of finance / Crypto" was launched in 2018.
Some of the companies Dinis created or has been involved have reached over 1 USD billions in valuation. Dinis has advised and was responsible for some top financial organisations, 100 cryptocurrencies worldwide and Fortune 500 companies.
Dinis is involved as a strategist, board member and advisor with the payments, lifestyle, blockchain reward community app Glance technologies, for whom he built the blockchain messaging / payment / loyalty software Blockimpact, the seminal Hyperloop Transportations project, Kora, and blockchain cybersecurity Privus.
He is listed in various global fintech, blockchain, AI, social media industry top lists as an influencer in position top 10/20 within 100 rankings: such as Top People In Blockchain | Cointelegraph https://top.cointelegraph.com/ and https://cryptoweekly.co/100/ .
Between 2014 and 2015 he was involved in creating a fabbanking.com a digital bank between Asia and Africa as Chief Commercial Officer and Marketing Officer responsible for all legal, tech and business development. Between 2009 and 2010 he was the founder of one of the world first fintech, social trading platforms tradingfloor.com for Saxo Bank.
He is a shareholder of the fintech social money transfer app Moneymailme and math edutech gamification children's app Gozoa.
He has been a lecturer at Copenhagen Business School, Groupe INSEEC/Monaco University and other leading world universities.