Article written in collaboration with Paula Newton
There has been a lot of hype about the potential of blockchain to transform industries and bring about new paradigms in the way companies do business and how governance is managed. Recognising the great potential of blockchain, many organisations are already looking at projects to implement uses for it within their business. Indeed, a recent World Economic Forum commentary stated that "more than four in five executives (84%) reported their organisations had blockchain initiatives underway".
Many of the efforts to implement blockchain into businesses so far have been undertaken by financial services companies. This is short sighted on the part of other organisations, as blockchain has much wider implications and potential applications than in finance alone. Some industry analysts believe it can make a significant difference to the environment, and even that it can be a "game changer" in this regard. Exploring some of these ideas, it is possible to see how this could definitely come about.
For example, earth management platforms could be built that are blockchain enabled, allowing environmental matters to be better managed. This could be very helpful in protecting the environment and making sure that the health of our planet is better maintained and protected. One idea that has been conceived of, is monitoring the seas and the resources within, utilising blockchain to make sure that fishing rights are maintained and enforced for communities. This particular blockchain application is a ways off being delivered, but is a distinct possibility.
Another example comes from Sweden, where Swedish Lands Property has been experimenting with the possibility of using blockchains to confirm the ownership of a property. The project began in 2017, when the Lantmäteriet authorized the partnership with ChromaWay and other firms to explore how private blockchains can carry out property transactions, but its full implementation is still being tested.
Swedish Lands Property has been experimenting with the possibility of using blockchains to confirm the ownership of a property.
Blockchain-enabled developments that may come about sooner that would benefit the environment might include ways to transform carbon markets, and other markets related to the environment. Blockchain technology could be used to develop platforms offering tokens to improve on those platforms already in use for trading in carbon. This could lead to interesting opportunities in the area of carbon credit transactions. China has already been developing technology to go about this.
Yet another environmentally-advantageous blockchain opportunity could come about through the provision of transparent supply chains. One of the benefits of blockchain is the fact that a record can be made of all supply chain transactions and that this is not changeable, so fraud is prevented. The relevance of this is that the transparency means that customers could be made aware of where supply chains are environmentally friendly and where they are not. This could lead to shoppers opting for spending with more environmentally-sound businesses, leading to industry change.
There are numerous other applications of blockchain that could benefit the environment. For one thing, blockchain-enabled platforms can also be used to unlock sustainable finance. Another opportunity is identified in encouraging circular economies where items that might formerly have been discarded are instead valued.
Plastic Bank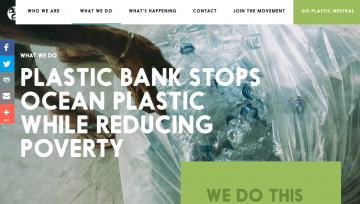 One company has already developed a system whereby its users gain cryptographic tokens for depositing plastics that are possible to be recycled from the ocean. The company Plastic Bank enables the exchange of plastic for money, items or Blockchain secured digital tokens, This empowers recycling ecosystems around the world and stops the flow of plastic into our oceans. On the other hand it helps to lift people living in poverty to gain enough resources to build better futures.
In developing countries, 80 percent of plastic refuse comes from areas with widespread poverty and where there are no effective waste management systems implemented. Plastic Bank set out to create recycling systems in those areas. People living in those areas, pertaining to developing economies, lack bank accounts. But they have a unique instrument: a mobile phone. That mobile phone can be used to support digital transactions in a safe effective way.
Other areas where blockchain can be applied to are the area of sustainability monitoring, and disaster preparedness. These are just a few of the many applications of blockchain which could be environmentally beneficial, and exciting times are surely ahead.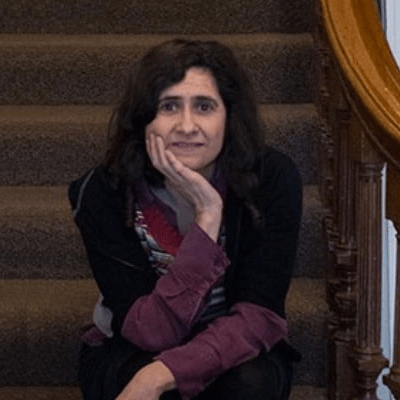 Maria Fonseca is the Editor and Infographic Artist for IntelligentHQ. She is also a thought leader writing about social innovation, sharing economy, social business, and the commons. Aside her work for IntelligentHQ, Maria Fonseca is a visual artist and filmmaker that has exhibited widely in international events such as Manifesta 5, Sao Paulo Biennial, Photo Espana, Moderna Museet in Stockholm, Joshibi University and many others. She concluded her PhD on essayistic filmmaking , taken at University of Westminster in London and is preparing her post doc that will explore the links between creativity and the sharing economy.