Here is what's trending right now in the Big Data universe.
Microsoft: Hadoop 'Cornerstone' Of Big Data's Future
Microsoft is committed to Hadoop for the long haul, and it's taking the necessary steps to prove it, says company exec. read more
The World Largest Data Store
IBM Is Building the Largest Data Storage Array Ever, 120 Petabytes. Big Hard Drive Platter Closeup Approximately 200,000 of these harddrives make up IBM's new array. Researchers at IBM's Almaden, California research lab are building what will be the world's largest data array–a monstrous repository of 200,000 individual hard drives all interlaced. All together, it has a storage capacity of 120 petabytes, or 120 million gigabytes. read more
Big Data Needs Creative Types, Too
Teradata technologist sees a growing need for both left-brain and right-brain types in data-driven enterprises. read more
Why OpenFlow is the next big thing
Service Desk Comparative Report Gartner's recent magic quadrant for IT Service Support Management included no vendors as leaders or innovators. Learn why and how ITinvolve is delivering an innovative service desk solution that empowers IT staff through social collaboration and visualization to improve incident analysis and triage to speed incident resolution time. read more
Big Data: Sensing and Shaping Emerging Conflicts
The National Academy of Engineering (NAE) and US Institute of Peace (USIP) co-organized a fascinating workshop on " identify major opportunities and impediments to providing better real-time information to actors directly involved in situations that could lead to deadly violence." read more
Cloud and Big Data, Together: A Huge Springboard to Innovation
Big data is the new cloud computing." This sentiment was recently expressed in an interview with Motley Fool analyst Tim Beyers, who analyzed the zeitgeist coming out of the South-by-Southwest (SXSW) conference and observed that cloud computing and big data were now one in the same phenomena, converging on enterprises of … read more
DataTorrent raises $8M to bring Big Data from real-time to 'Nowtime'
Courtesy of Venture Beat. DataTorrent has raised $8 million to bring data analytics up to warp speed. The startup claims to take data processing from real time into "now time." Enterprises that generate continuous streams of large unstructured data can use DataTorrent to process, monitor, analyze, and act on it. read more
Big Data Hasn't Changed Everything
In The Wall Street Journal, Philip Delves Broughton writes that technology has a long way to go in mapping the variables of human life. read more
Rackspace, CERN openlab Partner on OpenStack Hybrid Cloud for Big Data | Cloud Computing Channel Partner Program content…
Rackspace and the CERN openlab have partnered to build one of the largest OpenStack-powered hybrid clouds in the world for Big Data processing. read more
JReport 12 Now Available: In-Memory Visual Analysis, Support for Cloud Storage and Big Data
Jinfonet Software, the leading provider in embedded visualization and reporting solutions, announces that JReport 12 is now generally available. This release features Visual Analysis, which together with JDashboard enhances self-service interactive data analysis powered by high performance in-memory cubes. JReport 12 now integrates with Amazon Redshift, a data warehouse service, and Amazon RDS, a relational database service. Big Data sources MongoDB and Apache Hive are also supported in JReport 12. Customers can now combine AWS' database services and Big Data sources with JReport's robust self-service and embedding solutions to provide data visualization and reporting. Other enhancements improve usability, security, and flexibility for reports and dashboards.
Visual Analysis in JReport 12 complements JDashboard to allow report developers and end users to easily transform their data into rich visualization. With instant visual feedback and on-screen drag and drop actions, users can quickly adjust the dynamics of their data visualization resulting in faster discovery of actionable information. The intuitive Visual Analysis UI requires a minimal learning curve with no formal training for end users. Visual Analysis gives users an immediate benefit with a self-service approach to data visualization.
Jinfonet Software integrates with Amazon Web Services to provide support for scalable, elastic cloud visualization solutions. Customers now have the option to run their visualization solutions entirely in the cloud. JReport already runs on Amazon Elastic Compute Cloud (Amazon EC2), a web service that provides scalable computing capacity in the cloud. With this release, JReport now supports Amazon Redshift, a fast, petabyte-scale data warehouse service. JReport also supports Amazon Relational Database Service (Amazon RDS), a web service that makes it easy for customers to set up, operate and scale a familiar MySQL, Oracle or Microsoft SQL Server database in the cloud.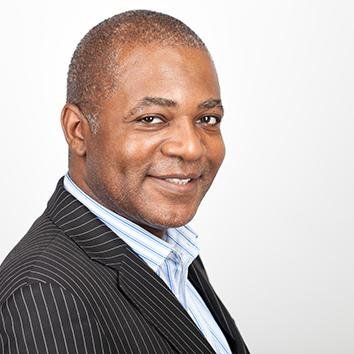 Hayden Richards is Contributor of IntelligentHQ. He specialises in finance, trading, investment, and technology, with expertise in both buy-side, sell-side. Contributing and advising various global corporations, Hayden is a thought leader, researching on global regulatory subjects, digital, social media strategies and new trends for Businesses, Capital Markets and Financial Services.
Aside from the articles, interviews and content he writes for IntelligentHQ, Hayden is also a content curator for capital markets, analytic platforms and business industry emerging trends. An avid new media explorer Hayden is driven by a passion for business development, innovation, social business, Tech Trading, payments and eCommerce. A native Trinidadian, Hayden is also a veteran, having served with the Royal Air Force Reserves for the past 10 years.
Follow Hayden on Twitter @HaydenARichards, linkedin.com/haydenhrichards and http://www.scoop.it/u/hayden-richards