Best Photo Image Search Engines For Social Businesses
The best way to get your blog post or article noticed is to add a picture. It is a well-known fact that we are visual creatures and are more likely to click if there is an enticing image. Images break up text and can help draw attention to posts that might otherwise be unappealing. Also, with the development of social media marketing images have become even more important. Images also have the benefit of being able to enhance the discussion we make in our articles. Yet finding pictures to use can be quite challenging for many reasons. The good news is that there are many search engines focused on images that can help with this. Below we list some of the best.
Google Image Search
Many will already be familiar with Google Image Search, and it comes highly recommended by many. Google Image Search is easy to use, and returns a vast array of different types of images to choose from, organised in some cases into different categories that could help. It is important to take note that not all images from this form of search can automatically be used. You need to check every one that you plan on using to make sure that you are allowed to do so. Otherwise you could end up in real trouble. This engine offers the ability to search by image type (e.g. JPG, GIF) to look for black and white, or even to find especially large pictures. It is worth knowing that Bing and Yahoo also offer image search options.
Flickr
This is the most popular online community for sharing images with others. Images have copyright details associated with them so it is possible to see whether you can use the image or not. Do not just make the assumption that you can use images on Flickr – you should always check. You can search using a thumbnail view or a more detailed view.
iStockPhoto
The site iStockPhoto has a very large collection of images and is found by many to be a cost effective and affordable option for finding images. Yes, affordable, rather than free. The cost is about $1 to $3 for small sized images that are comprised of 300 to 600 pixels. The benefit of this site for photographers is that they can make some income, but their photographs also get a bit more exposure to a wider audience.
Getty Images
If you are looking for something really special you may consider checking out Getty Images Search. On this site you will find many images that are not found in other search engines. YOU can search by "Editorial Images". You can look for images that are oriented either horizontally or vertically using this site. Because the site hosts unique stock photos that may be of a very high quality you will pay the price, but in some cases this could be the only site that meets your needs and offers something different.
Picsearch
Picsearch is a Swedish company and was an early provider of image searching, selling its search services to many of the general search engines.Picsearch is a Swedish company and was an early provider of image searching, selling its search services to many of the general search engines. Among the image search engines reviewed here, Picsearch is distinctive for two reasons: it seeks to vigorously exclude all adult content, and it does not cap its results, enabling more comprehensive searching.
Pixsy
Pixsy is a good option for searching for images because it enables you to search from other image repositories. Specifically it allows the option to search from free image hosting sites such as Photobucket, Sevenload, ViewImages, Webshots and SuperiorPics among others (note: these are also all sites worth checking out, but why not just do this through Pixsy to save time?). The tool allows you to be able to email pictures or to save them to "My Pixsy".
shutterstock
Shutterstock was founded in 2003. It  licenses images, video clips and pieces of music on behalf of photographers, designers, illustrators, adding 40,000 new images a day from 60,000 contributors in 150 countries. In January 2015, Shutterstock acquired Rex Features, Europe's largest independent photo press agency. The major characteristic of this stock photo agency is that its images and photos  are available using subscription only. Shutterstock, thus, mainly targets those customers, who buy a large number of images and photos on a regular basis.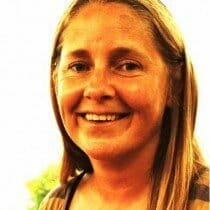 Paula Newton is a business writer, editor and management consultant with extensive experience writing and consulting for both start-ups and long established companies. She has ten years management and leadership experience gained at BSkyB in London and Viva Travel Guides in Quito, Ecuador, giving her a depth of insight into innovation in international business. With an MBA from the University of Hull and many years of experience running her own business consultancy, Paula's background allows her to connect with a diverse range of clients, including cutting edge technology and web-based start-ups but also multinationals in need of assistance. Paula has played a defining role in shaping organizational strategy for a wide range of different organizations, including for-profit, NGOs and charities. Paula has also served on the Board of Directors for the South American Explorers Club in Quito, Ecuador.