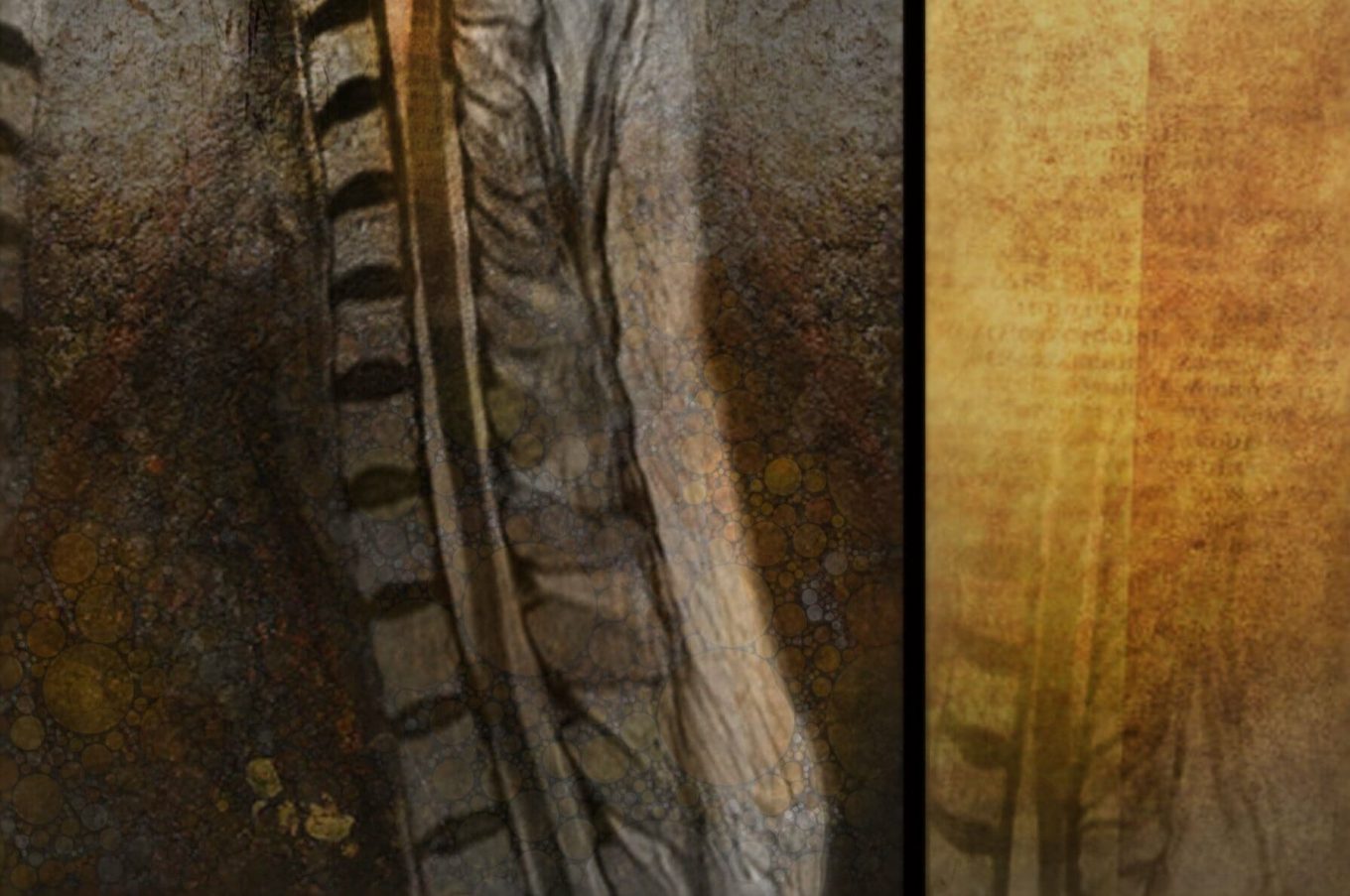 Guest Article by Dr. Pratt-Clarke
The African-American experience in America has left bruises: permanent marks deep in our psyche. The bruises are not exclusively on African-Americans, for it is impossible to be in America and to not be impacted by an environment and culture structured and designed to bruise.
Yet for African-Americans, it is different, unique, and distinctive – this bruising in America.
Bruising discolors the skin; leaves a mark; ruptures blood vessels. Bruising reflects a permanence, like the bruising and branding of slaves as property — the physical imprinting by White property owners of ideology, values, and beliefs onto Black bodies and backs. We still experience branding and bruising through a culture that continues to impose, imprint, mandate, control, legalize, and sanction physical, psychological and psychic violence on our skins, souls, and spirits.
We bear markings from carrying centuries of trauma. Centuries of separation from homeland, separation from culture, separation from Gods, separation from religion and spirituality, separation from the power of the land and nature. Separated from rivers — the Nile, the Euphrates. Separated from the wetlands, the grasslands, the plains, the rivers, and the deserts. Separated from Africa – the motherland, our mothers.
Though separated, we survived: Black, brilliant, and bruised – Africans in America.
I am African-American. My father was born in Africa, and my mother was born in America. Both were Black, brilliant, and bruised. My father was born in Sierra Leone in West Africa. He came to Hampton University where he got his bachelor's degree in Physics and then his PhD at Carnegie Mellon in Nuclear Physics in the 1960s. After an unsuccessful tenure track career, he never taught physics again and he never wrote another physics article. The bruises of racism killed him at age 60. Black, brilliant, and bruised.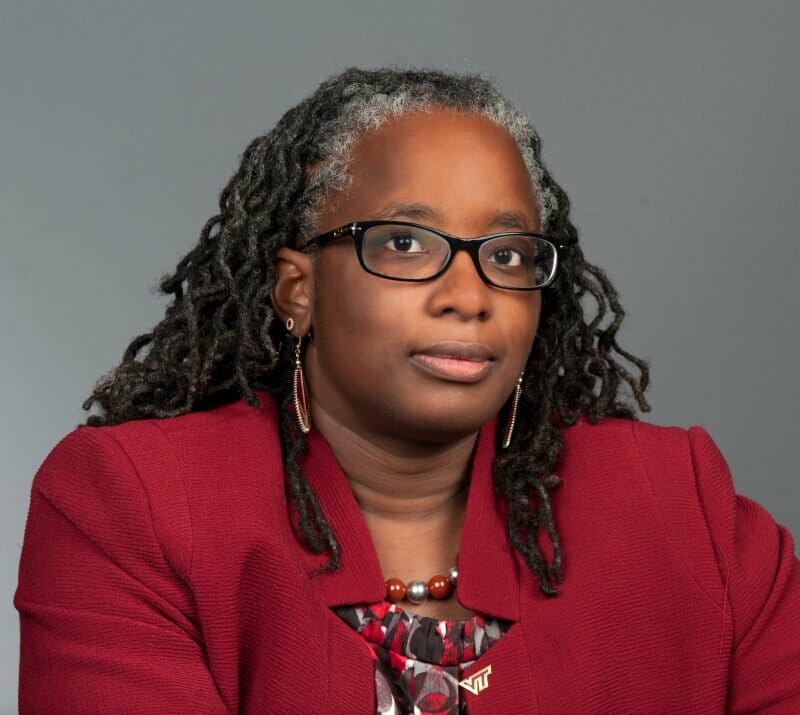 My mother's grandmother was a slave. She had one child, born free in 1898. Yet, the legacy of slavery through sharecropping and segregation would continue to bruise generations of African-Americans. One of those generations included my mother, Mildred Pratt.Born in rural East Texas in the 1930s, in a country still reeling from Reconstruction and grappling with the Great Depression, Mildred, as one of eight children, would be the only one to finish college.She would eventually get four degrees, and become a full professor of Social Work in the 1970s, when Black women represented 1% of all full professors. Her experience is documented in a book published this year -A Black Woman's Journey from Cotton Picking to College Professor: Lessons about Race, Class, and Gender in America.
Mildred had spent the last several years of her life writing her own autobiography. She felt she needed to share her story so that (even after her life) she could continue be the back upon which others could climb. She was a backbone during her life's journey – always helping others to climb to the next rung of the ladder of life.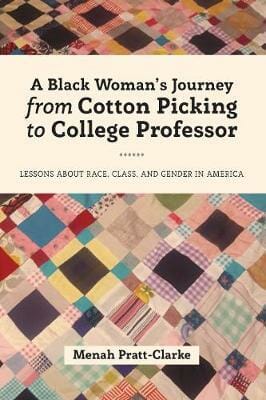 To be a step for another, to allow another — Black, brilliant, burdened down, and bruised — to stand upon your back requires a toughness, a resiliency, an internal fortitude, and an unwavering level of determination and conviction to a cause greater than one's own life. That was Mildred: Black, brilliant, bruised, and a backbone.
More of us must be backbones, even those of us who are bruised. In a book published last year, Journeys of Social Justice: Women of Color Presidents in the Academy, we learn about the challenging, complicated, and lonely path of being a backbone. These amazing women presidents recognized that if not them, then who; Who would pick up the mantle, steer the ship, document the unchartered territory for others, pave the roads, make a way, be the backbone? Who, but them, could open doors for education, for knowledge, and for the pursuit of potential?
More of us must be backbones — backbones for the many who are marginalized, disempowered, disenfranchised, discouraged, and dejected in spaces and places that were never created for us. Being the backbone requires an extraordinary level of sacrifice, an extraordinary level of excellence, an extraordinary pace, and an extraordinary rate of consistency. To be a backbone you must be unrelentingly fiercely dedicated and determined with an intensity that is often unparalled. And, you must be willing to stand alone; often, as the only one.
But those who stand alone are able to be backbones upon which others can climb — for we who survived have stiffened our backs and our bones, and have prepared them for the next generation. We are all extraordinary – those of us who are Black, brilliant, and bruised. And so, we, all of us, can be backbones. For who else, but us, will create a path for others who are also Black, brilliant, and bruised?
Dr. Pratt-Clarke, is the Vice President for Strategic Affairs and Diversity at Virginia Polytechnic Institute and State University (Virginia Tech). She is also Professor of Education in the School of Education in the College of Liberal Arts and Human Sciences, with affiliations in Africana Studies, Women's and Gender Studies, and the Department of Sociology.
She has more than 20 years of administrative, academic, and legal experience in higher education, with a focus on executing and coordinating large-scale strategic initiatives that promote institutional transformation. Prior to joining Virginia Tech, she had senior administrative positions and faculty positions at the University of Illinois at Urbana-Champaign and Vanderbilt University. As a scholar-administrator, she believes in the importance of praxis and using scholarship to inform and lead change in higher education.
She has a bachelor's degree from the University of Iowa with a major in English and minors in Philosophy and African-American Studies. She received her master's degree in Literary Studies from the University of Iowa and a master's degree in Sociology from Vanderbilt University. In addition, she earned her PhD in Sociology and her law degree from Vanderbilt University.

Founder Dinis Guarda
IntelligentHQ Your New Business Network.
IntelligentHQ is a Business network and an expert source for finance, capital markets and intelligence for thousands of global business professionals, startups, and companies.
We exist at the point of intersection between technology, social media, finance and innovation.
IntelligentHQ leverages innovation and scale of social digital technology, analytics, news and distribution to create an unparalleled, full digital medium and social business network spectrum.
IntelligentHQ is working hard, to become a trusted, and indispensable source of business news and analytics, within financial services and its associated supply chains and ecosystems.