Constant change is the new norm and companies and new start-ups that cant keep pace with the rapid march of technology will tend to fall by the wayside. The smart thinking company of today will spend time incorporating strategy of how to adapt and live in not only today's world but the future one which is only just around the corner. For the modern salesperson in 2014, this is no different. For many, the real danger is continuing to use outmoded sale practices and tactics that are no longer relevant in today's social world.
Think about it, if businesses have gone social, have you modified your sale tactics to not only match that, but to understand the type of organisation that you're dealing with? If you work for a company that does not understand how technology and social media actually drive sales processes today, it's time to move on.
Sales like traditional marketing has been moving toward content marketing and influencer marketing as social media continues to chart the course for both disciplines. The modern sales professionals no longer have exclusive rights to information on the products and services that they sell.  What can be problematic as well is that salespeople may not be thought leaders in their chosen fields while their prospects are.  Justin Dorfman has written a great article, where he points out
"The Internet, and specifically Social Media, has changed the role of sales forever.  In this new world, buyers have access to more information than ever before. Everything you need to know is a couple of clicks away, and what's even more interesting is the source of where this information is coming from. In most cases it's not the brand you're researching, but a highly regarded 3rd party expert – or influencer – in the industry".
So it is obvious, that sales people still using 20th century tactics need to adapt. But How?
Justin recommends that you:
Listen
Join the conversation
Become a thought leader
Measure engagement
Did you know that nearly 60% of B2B buying steps are completed before buyers actually engage with a salesperson. Despite this, B2B firms are still choosing the easy route of not embracing the digital customer. They are not setting up online sales channels and they are not social selling specialists. Dont expect to see marketing automation systems in place. As for the sales force, they are not supplying their sales teams with tablets and mobile phones –  a necessity in 2014. Finally think about this final point that Justin makes:
"It seems the line between marketing and sales is blurring as the modern sales professional essentially plays the role of a micro-marketer. It will be interesting to see how this develops, who will adapt, and who will fall behind."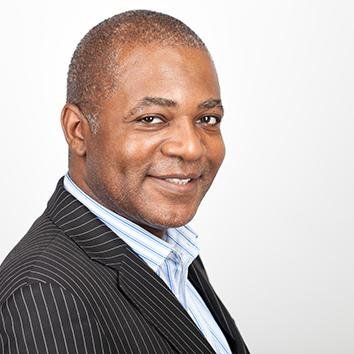 Hayden Richards is Contributor of IntelligentHQ. He specialises in finance, trading, investment, and technology, with expertise in both buy-side, sell-side. Contributing and advising various global corporations, Hayden is a thought leader, researching on global regulatory subjects, digital, social media strategies and new trends for Businesses, Capital Markets and Financial Services.
Aside from the articles, interviews and content he writes for IntelligentHQ, Hayden is also a content curator for capital markets, analytic platforms and business industry emerging trends. An avid new media explorer Hayden is driven by a passion for business development, innovation, social business, Tech Trading, payments and eCommerce. A native Trinidadian, Hayden is also a veteran, having served with the Royal Air Force Reserves for the past 10 years.
Follow Hayden on Twitter @HaydenARichards, linkedin.com/haydenhrichards and http://www.scoop.it/u/hayden-richards