Lots of big brands still get it wrong on Twitter. From general insensitivity, naivete or just plain being rude, it's amazing the number of faux pas that brands still get themselves embroiled in. Take the recent case of JPMorgan Chase & Co, and the online forum they had to hurriedly cancel, utilizing the hashtag #AskJPM. Good-naturedly meant to give college students an opportunity to communicate with a senior spokesperson, the exercise due backlash due to frustration with the previous financial crisis, forcing the bank to post #Badidea!
#AskJPM? No way … JPMorgan's social media disaster: JPMorgan had this great idea this week: to host a twitter … http://t.co/nsyKVS8jms

— Chris Skinner (@FSClub) November 15, 2013
Last year even McDonalds got it wrong, when it sought feedback on its dining experiences, using the hashtag #McDStories. What they got instead was references to dog food and the contributing effects of obesity, resulting in a rapid cancellation.
The @McDonald's #McDStories Twitter campaign lands at #2 on the Top 10 PR disasters of 2012 list. #m

— Jose Resendez™ (@JoseResendez) December 18, 2012
You would think that brand's social media teams would learn from the mistakes of others but no.. This week, Wal-Mart got into a Twitter spat with Ashton Kutcher, with the actor bashing Wal-Mart for not paying its workers enough. Wal-Mart was quick to respond with what I think were initially well meaning but ill thought out messages, rebutting the celebrity's comments. Instead it drew further criticism from some of Kutcher's 15 million Twitter followers. A devoted posse you do not want to mess with.
So how did this all start? Ashton Kutcher first took up the cause of workers allegedly resorting to employee to employee food charity collections, so workers who benefit from Associates in Need can enjoy Thanksgiving dinners. He tweeted:
Walmart is your profit margin so important you can't Pay Your Employees enough to be above the poverty line? http://t.co/YT8QDmyJ8G

— ashton kutcher (@aplusk) November 19, 2013
@WalmartNewsroom then fired back:
.@aplusk It's unfortunate that an act of human kindness has been taken so out of context. We're proud of our associates in Canton.

— Walmart Newsroom (@WalmartNewsroom) November 19, 2013
Kutcher then retorted, "you should be proud of your associates but I'm not sure if they should be proud of you."
And then the back and forth began:
@aplusk We know you believe in opportunity like we do & we'd love to talk to you more about it. http://t.co/Mc3ixj3HNa

— Walmart Newsroom (@WalmartNewsroom) November 19, 2013
@WalmartNewsroom you had 17 billion in profits last year. You're a 260 billion$ company. What are we missing? http://t.co/pZM4qweQIO

— ashton kutcher (@aplusk) November 19, 2013
Not before long many in the Twitter community jumped into the conversation to address Walmart directly and to highlight their own negative employment experiences with the company. In its final Tweet to Kutcher, that is visible on Twitter, Walmart acknowledged "We know we can always get better as a company. This year we've made providing more opportunities for our associates a top priority." It seemed in this instance Walmart had a change of heart. At first it seemed to be really civil, but then I believe, it's mistake was in sending off a string of clarifying tweets about employee compensation. This was perceived as arrogance.
Ashton Kutcher had the last word and tweeted a link to a study about Walmart workers who are on government assistance programs, "Walmart should be the leaders not the low water mark," he wrote.
Walmart should be the leaders not the low water mark

— ashton kutcher (@aplusk) November 19, 2013
Image credit via syracuse.com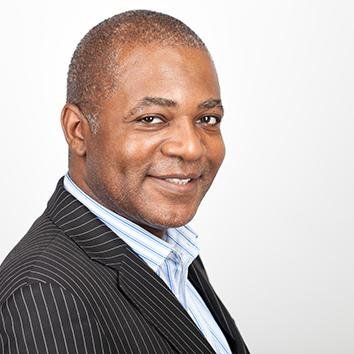 Hayden Richards is Contributor of IntelligentHQ. He specialises in finance, trading, investment, and technology, with expertise in both buy-side, sell-side. Contributing and advising various global corporations, Hayden is a thought leader, researching on global regulatory subjects, digital, social media strategies and new trends for Businesses, Capital Markets and Financial Services.
Aside from the articles, interviews and content he writes for IntelligentHQ, Hayden is also a content curator for capital markets, analytic platforms and business industry emerging trends. An avid new media explorer Hayden is driven by a passion for business development, innovation, social business, Tech Trading, payments and eCommerce. A native Trinidadian, Hayden is also a veteran, having served with the Royal Air Force Reserves for the past 10 years.
Follow Hayden on Twitter @HaydenARichards, linkedin.com/haydenhrichards and http://www.scoop.it/u/hayden-richards