George Mathew, the president and COO of Alteryx was one of the speakers at #drivenbydata Summit that occurred at Level 39, One Canada Square the past 20th of March. #drivenbydata Summit is a quarterly Summit that started in 2010 with the aim to discuss issues concerning Big Data & Analytics developments. At the event, George Mathew set his vision for Alteryx and eloquently explained why an agile data integration solution can be more useful for businesses rather than industrial IT solutions. IntelligentHQ interviewed George Mathew about his unique views concerning this topic:
1. Could you introduce yourself and tell us a bit about your background?
I'm George Mathew, President and COO of Alteryx. I'm responsible for Products, Marketing, and Strategy at Alteryx. My background has been in BI and Analytics for a good part of a decade now. Previously I was the Group VP and GM for SAP BusinessObjects BI. I tend to be very focused on data analytics especially as they impact business users. Using technology products to solve massive business problems is what I live for.
2. Can you tell us about your experience with Alteryx? Can you present the company and speak about its present and future challenges?
Alteryx has been a rocket ship of growth these past few years. Primarily, this is driven by the idea that more business users should have better tools to drive self-reliant analytic work.This has been the generational shift of our times in enterprise software that we've been gaining tremendous tailwind from. Alteryx added 400 new subscribing customers and 10s of thousands of new users this past year. Naturally, this kind of explosive growth has it's own intrinsic challenges. Frankly, I'm delighted in how well Alteryx is serving our core data analysts customers in their ongoing analytic success. So the associated growth challenges are more than welcome in comparison to being unloved or worse, irrelevant software in this amazing market!
Today, we have more than 800 customers worldwide relying on Alteryx daily, and our focus is to ensure we continue to empower line-of-business analysts, enabling them to discover and share ever-greater business critical insights.
3. What did you bring to the #drivenbydata Summit?
My focus at #DrivenByData was to cover the idea that Analytics is for the People. More empowerment. Better context. Great data-driven decision-making should be democratized to everyone.
4. In your opinion what are the most important challenges and opportunities presented by Big Data and the Internet of Things concerning business?
Business users are still underpowered in terms of their direct ability to take advantage of data in their decision-making processes. This is both the most important challenge and the biggest opportunity that product and service provider in the Big Data, Analytic, IoT arena. At the same time, security concerns around data spillage are preventing organizations from really building a 'culture of data' from within.
5. What is / are the biggest misconception(s) about big data in your view?
The biggest misconception about big data is the notion of big. All data in various sizes and forms matters. The importance of data is not just the size of data but what insights you can derive from it.
6. There's a difference between data science and data intelligence – how do you see this?
I think data science, data analytics, and business intelligence are more of a continuum of work vs. separate, discreet tasks.
7. Big data is causing enterprises to find new ways to leverage information sources to drive growth. What are your suggestions?
Focus on analytic decision-making. Keep a 'diary' of what decisions you made with data (big, small, and everything in between). The most important thing about data is how you use it for a possible analytic decision.
8. How can you use big data analytics or large and complex datasets to predict future customer behaviors, trends and outcomes?
The blending of internal, external, 3rd party, cloud sources help deliver far richer tapestry for understanding consumer behavior, social media sentiment, and outcome modeling. We are really focused on delivering these capabilities to business users, in particular, the data analysts that have been vastly underserved in their analytical needs.
9. With the amount of data increasing exponentially how can businesses sustain an information and analytics capability?
Reflecting the wider priorities of the business landscape overall, agility and efficiency are critical to working and coping with the surging volumes of data that organisations now analyse. This means that speed is key. In fact, according to Alteryx research, 72% of business and analytics leaders aren't satisfied with how long it takes to get the insights they need from data. Despite strides forward, it still takes too long to process and analyse. According to 90% of these leaders, the ability to bring together and blend data from various sources is the main cause. With analysts and decision makers drawing on information in data centres, cloud apps, and even Excel spreadsheets on their desktops, the ability to blend these sources is vital, and this is very time consuming for many businesses. This is where Alteryx delivers immediate value to its customers, through its intuitive drag-and-drop, code-free interface. Data blending no longer needs to take days or weeks, but minutes or hours instead.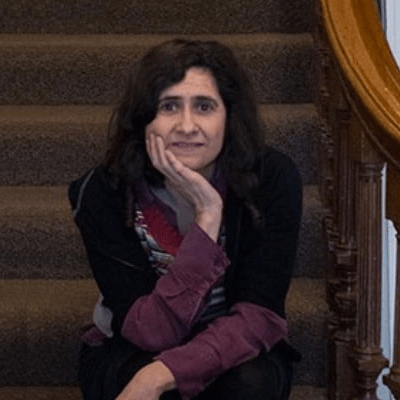 Maria Fonseca is the Editor and Infographic Artist for IntelligentHQ. She is also a thought leader writing about social innovation, sharing economy, social business, and the commons. Aside her work for IntelligentHQ, Maria Fonseca is a visual artist and filmmaker that has exhibited widely in international events such as Manifesta 5, Sao Paulo Biennial, Photo Espana, Moderna Museet in Stockholm, Joshibi University and many others. She concluded her PhD on essayistic filmmaking , taken at University of Westminster in London and is preparing her post doc that will explore the links between creativity and the sharing economy.