Twitter´s Blog just posted the results of a study conducted in partnership with Compete that tried to investigate the characteristics of the twitter users that will most likely to retweet: the Amplifiers.
The results achieved by this study, that were posted by Taylor Schreiner, the co-head of the research ad, are of crucial importance, and can be super valuable to any business. As everybody knows, due to the way Twitter platform has reshaped the relationship between advertisers and their audiences, nowadays anyone on Twitter can become involved in real-time conversations with a brand.  Twitter users can help extend a brand's messages, as with every reply, favorite or Retweet, users drive earned media for businesses that can make a big influence on ROI. Which users are most likely to retweet a message on Twitter? And how can advertisers connect with them?
The results of the study were based on data coming from a survey done in the United States in 2012,  that asked 655 Internet users about their tendencies when using Twitter and other services as well. The questionnaire investigated when, where, how and why they used twitter, so they could understand their usage patterns,  leading them to figure out that there were five key findings :
1. Amplifiers don't fit precisely into one type of demographic:
The U.S. Twitter user who is most likely to retweet isn't too diverse demographically from the rest of people on Twitter. Amplifiers come from all age groups,  both genders,  various income levels and similar geographic locations as the usual user on Twitter.
Taylor Schreiner First Tip for advertisers is: "When you create campaigns on Twitter, don't limit your potential earned media, as Amplifiers can exist across all your potential audiences".
2. Amplifiers use Twitter intensely and are "users on the go"
Amplifiers use Twitter several times a day, twice as likely  as mainstream Twitter users. They tend to use Twitter on a mobile phone (54%). The research found that amplifiers are twice as likely to use Twitter during their travels or when they socializing with friends.
Second Tip:  "Maximize the engagement of your Twitter campaigns by targeting users on mobile devices and increasing the likelihood that you reach these amplifiers. Tweet content that is easy to consume and share on the go. Test day parting your Tweets to better understand when your followers are most inclined to retweet".
3. Amplifiers both consume and create Tweets, particularly visual content
As Amplifiers are more actively engaged with Tweets than the average user, they are both strong content consumers and creators. Amplifiers are more likely to send Tweets (86%), send direct messages (122%) and favorite Tweets (102%). They are also highly visual as they view photos on Twitter (90%), tweet photos (107%) and tweet videos (89%).
Third Tip for advertisers: "Make your Tweets resonate with visually-fluent amplifiers. Consistently include engaging images or videos in your Tweets. Don't forget to respond to relevant Tweets from followers to show you are engaged with the real-time content they create."
4. Amplifiers want to hear from brands on Twitter
If the average Twitter user follows five brands, amplifiers show significantly more interest in brands. In fact, amplifiers are twice as likely than the average Twitter user to follow more than 20 brands on Twitter.
Fourth Tip for advertisers: "Amplifiers are likely to be following your brand already. Keep them engaged by sharing the kind of content they want."
According to the study  the top reasons people  follow brands on Twitter are:
5.Amplifiers watch TV
According to Bluefin Labs, 95% of the public social conversation around TV happens on Twitter. Amplifiers tend to tweet about what they are watching on television. The research  found that 90% of amplifiers tweet about TV shows. They are also 36% more likely to be in front of the TV whenever they tweet.
Last Tip for advertisers: "Closely integrate your TV campaigns with Twitter. Include hashtags in your TV ads. Share links to your ads on Twitter. With Twitter Ads, brands can also target users who are interested in specific TV shows and reach more users with more relevant messages."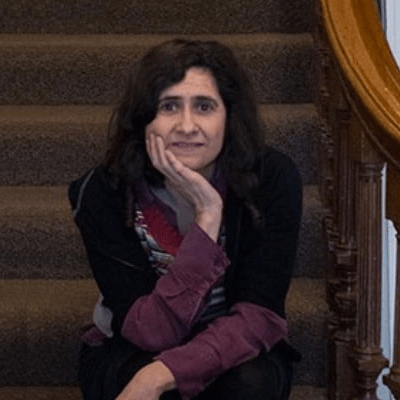 Maria Fonseca is the Editor and Infographic Artist for IntelligentHQ. She is also a thought leader writing about social innovation, sharing economy, social business, and the commons. Aside her work for IntelligentHQ, Maria Fonseca is a visual artist and filmmaker that has exhibited widely in international events such as Manifesta 5, Sao Paulo Biennial, Photo Espana, Moderna Museet in Stockholm, Joshibi University and many others. She concluded her PhD on essayistic filmmaking , taken at University of Westminster in London and is preparing her post doc that will explore the links between creativity and the sharing economy.