Well here's an interesting development.  Amazon has announced a virtual currency called Amazon Coins for its Kindle Fire tablets. Talk of virtual currencies of late has centered around the potential for bitcoin and other new monetary instruments  shaking up the ecosystem. Amazon Coins will launch in May on the Kindle Fire allowing customers to use it to purchase apps, games and in-app content. The online retailer will be giving away tens of millions of dollars worth of Amazon Coins. Amazon says that its new currency is an easy way for Kindle fire users to purchase apps and in-app items, while for developers it's another opportunity to drive traffic and downloads. Initially it will be only available in the U.S.
According to the online FAQ, one Amazon Coin will be worth one cent. The new currency will launch in the U.S. this May, at which time Amazon says it will, "Give customers tens of millions of dollars' worth of free Amazon Coins," to get everyone used to using pretend money to buy content for their Kindle Fire tablets.
CNET's Stephen Shankland expressed concern that Amazon was sacrificing the flexibility of real-world money:
"When I heard about Amazon Coins, the company's virtual currency for making Kindle Fire app and in-app purchases starting in May, I immediately grew worried. Amazon's customer focus, something I find sorely absent at money-extraction engines such as airlines and banks, has kept me loyal for years. I'm concerned, though, that the Amazon Coins program is a step in the wrong direction for Amazon customers."
"My biggest concern is that Amazon Coins are a way to suck me and my money into the Amazon financial ecosystem and to make it hard for me and my money to leave. Here are three real-world examples showing why".
I owe my soul to the company store
Frequent flier rules
Virtual currency flameouts
What he is trying to illustrate is the fact that Amazon, just like Facebook and other purveyors of virtual currency or card-based loyalty schemes, loves the fact once the currency has been issued, it can only be spent in their respective stores or devices. Plus we are beginning to be a bit disenchanted with other virtual currency, some which have been phased out. Want to be truly disruptive Amazon? create partnerships and free up your new currency.
Mike George, VP, apps and games, Amazon, says: "We will continue to add more ways to earn and spend Coins on a wider range of content and activities – today is Day One for Coins."  In June last year, Facebook ditched its Credits virtual currency platform in favour of a system which allows developers to be paid in a local currency of their choosing. 
Facebook said the roll-out of Credits had slowed uptake of gaming applications, requiring users to switch in and out of multiple currency options – from US dollars, to Credits and back again to in-game currencies – and adding new layers of friction to the monetisation of developer applications.
With tens of millions of Amazon Coins to be given away at launch to consumers it would be interesting to see whether Developers are going to employ Amazon Coins in their apps going forward.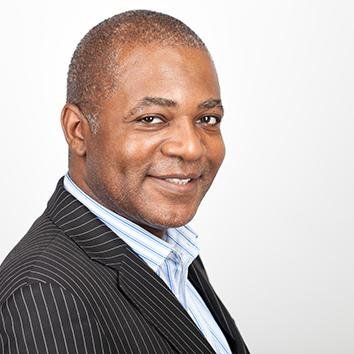 Hayden Richards is Contributor of IntelligentHQ. He specialises in finance, trading, investment, and technology, with expertise in both buy-side, sell-side. Contributing and advising various global corporations, Hayden is a thought leader, researching on global regulatory subjects, digital, social media strategies and new trends for Businesses, Capital Markets and Financial Services.
Aside from the articles, interviews and content he writes for IntelligentHQ, Hayden is also a content curator for capital markets, analytic platforms and business industry emerging trends. An avid new media explorer Hayden is driven by a passion for business development, innovation, social business, Tech Trading, payments and eCommerce. A native Trinidadian, Hayden is also a veteran, having served with the Royal Air Force Reserves for the past 10 years.
Follow Hayden on Twitter @HaydenARichards, linkedin.com/haydenhrichards and http://www.scoop.it/u/hayden-richards